Winners and celebrations at Alton Trampoline Club Championships 2015
We held our annual Intra-Club competition on Sunday 6th December. Open to both recreational and squad members, we had over 40 members demonstrating the skills that they have been learning and competing in routines across a broad range of levels.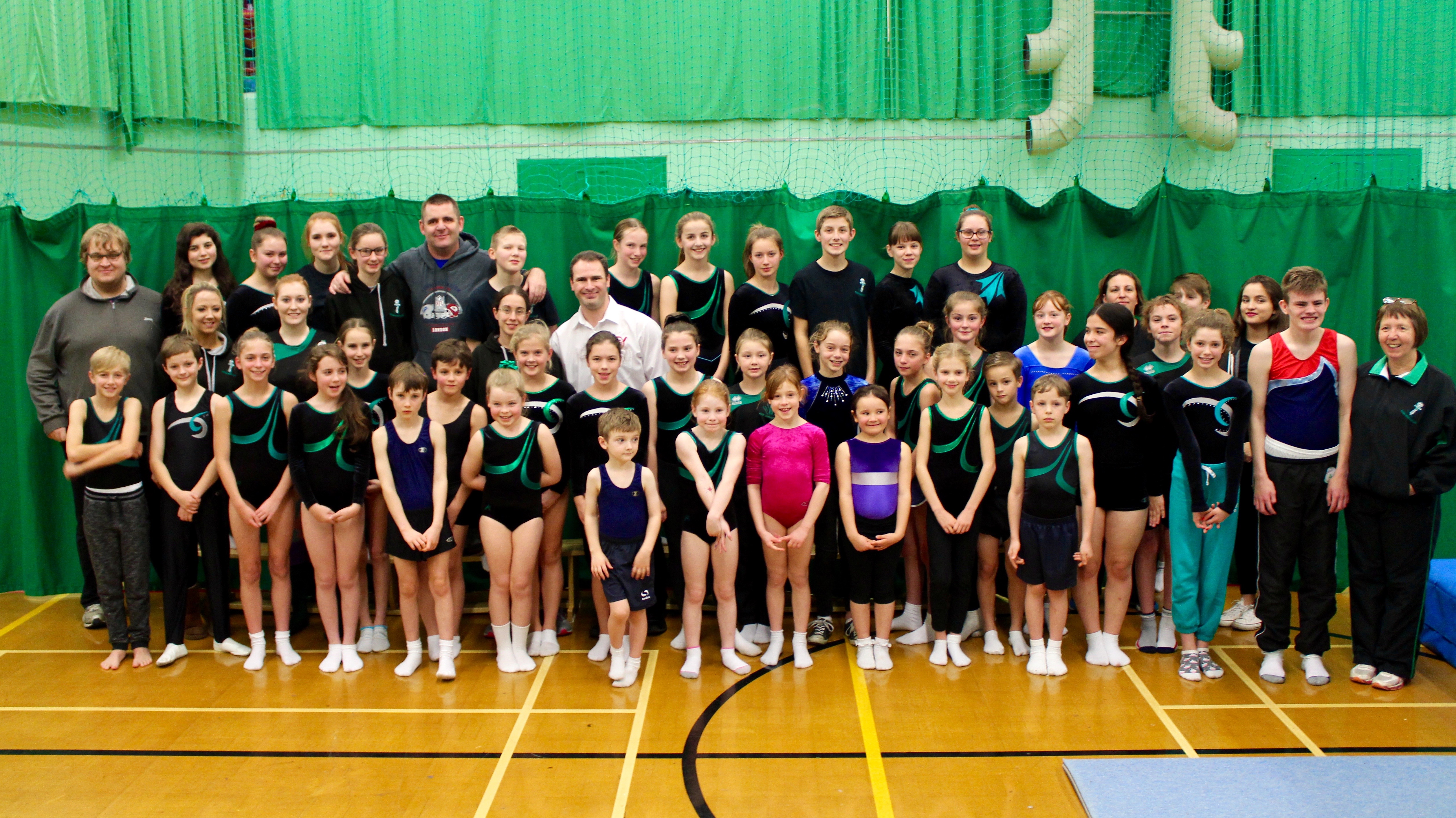 For some this was their first experience of a competition, and they had the opportunity to both compete and to watch some of the more experienced gymnasts compete the more complex routines. After all of the individual routines, all members were invited to try the Synchronised Trampolining competition (which included some guest performances from some of the coaches!).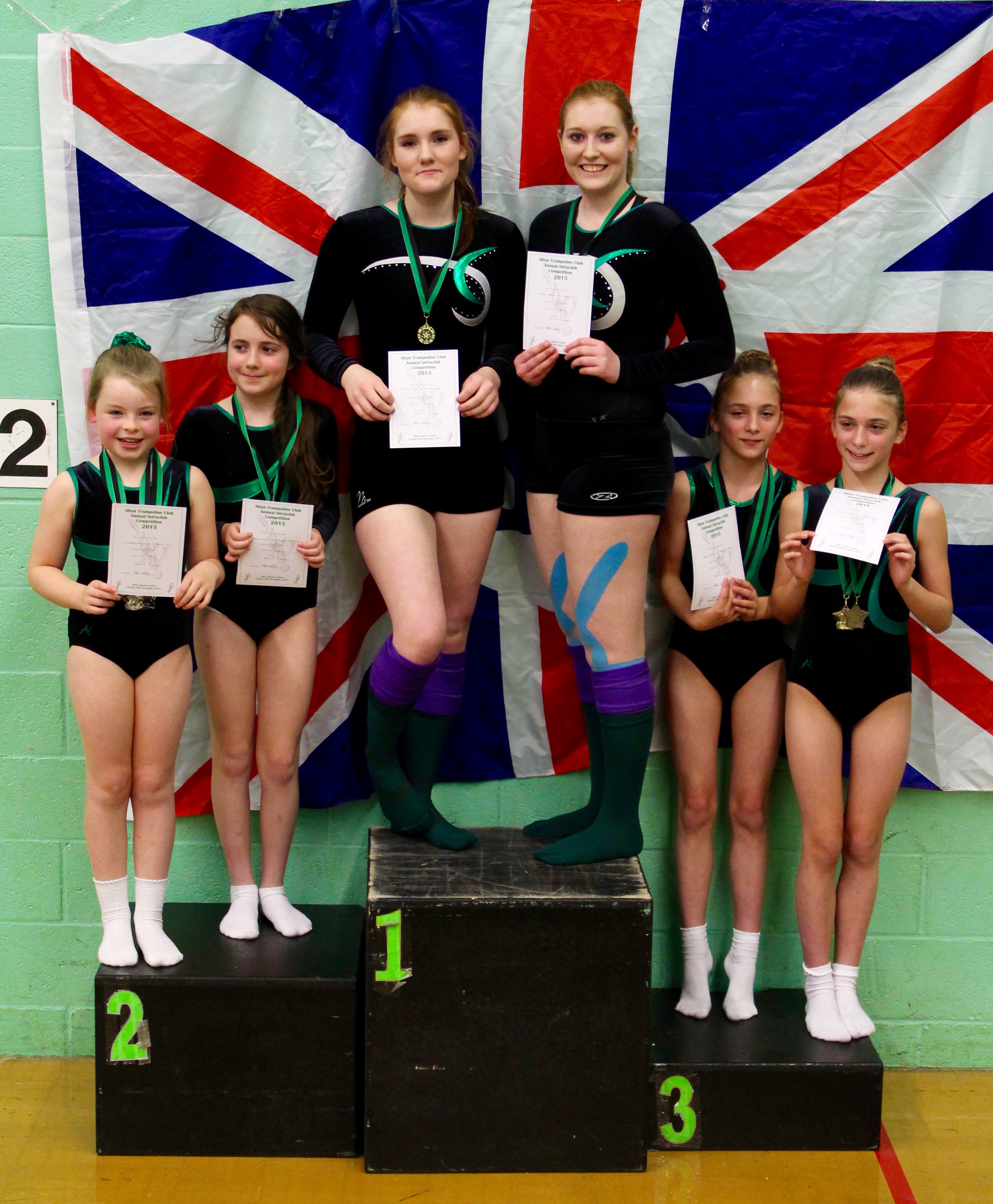 It was a hugely enjoyable afternoon and culminated in the awards for Most Improved and Highest Scores of the Day and Year. The full results can be found at the bottom of this article,our results video. along with The highlights video will be uploaded soon.
The annual awards went to:
Most Improved 'Splat' member: Molly
Most Improved 'Squad' member: Scott
Highest Form Score of the Day: Ezri
Highest Form Score of the Year: Courtney
Well done to everyone who took part and thank you to all of the coaches and helpers who assisted to make the event a success!
---
Full results can be found by downloading the document below, or check out our results video:
To jump to the group you wish to view: 00:16 = NPD 2-6 / 01:06 – NPD 1 / 02:19 = Schools routines / 03:25 = TPD / 03:39 = CDP 1 & 2 / 03:58 = Club I & Badge 6 / 04:28 = Synchro
---
by Mike Wakely