Well Done to Pete and James at 2017 Trampoline League Finals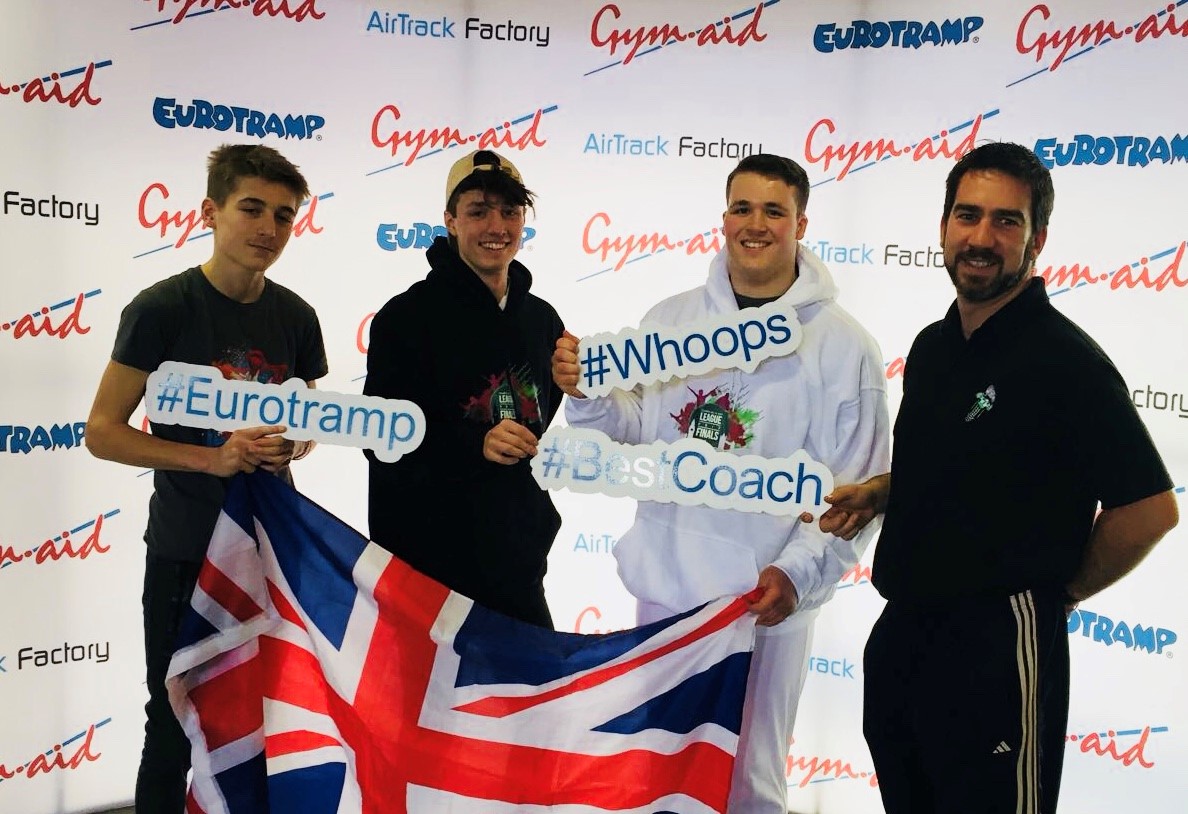 Congratulations our members Pete and James for their performances at the 2017 National Trampoline League Finals.
Held for the second time at the Lee Valley VeloPark, both lads competed routines having earned their place at the Finals with their results over the course of the year.
For James, this is his first season taking part in National competitions, and he produced his best routine of the season to score over 80 in the League 3 15-16 Boys group. It was a high scoring group, and James can come away incredibly pleased with his 13th place. ATC Coach James Acott, described his performance as "fantastic"!
Pete Walley was competing in the Finals for the second consecutive year in the League 3 Over 19s, and he held his nerve to complete a more difficult routine than before, qualifying for Sunday's final round in 7th place. With the scores reset and one routine to determine the top 8 places, Pete started well but unfortunately his routine was cut short after hitting the side pad midway through, meaning he finished in 8th. This is still a terrific achievement and it was great to see him competing his double-somersaults after the work he has put into learning them.
Thank you to coaches James, Lee, and Sylvia for travelling up to coach on the floor and support the team, and to Alec for Judging all day on the Saturday after coming so close to qualifying himself. For a small club run by volunteers, we are so proud of our members and to see them performing at an Olympic venue is a real highlight and an idea of what they can achieve.
Thanks to everyone involved in the Trampoline League, and the full results from the Finals can be found here.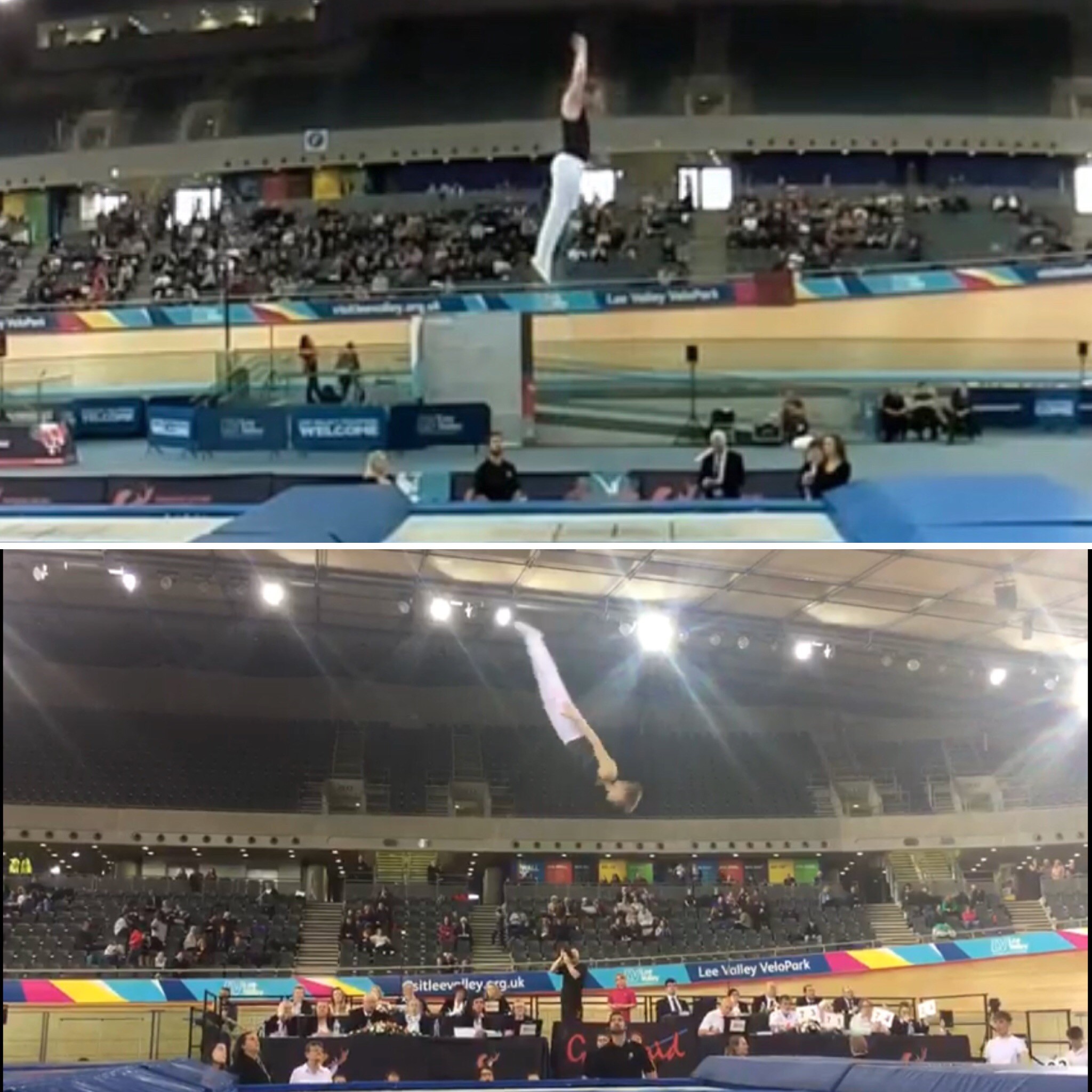 ---
by Mike Wakely