Triumphant Weekend as Zaki and Federica Qualify for National Finals
Huge congratulations to Zaki and Federica, who both won medals at the Schools competition over the weekend and have now qualified for the BSGA National Schools Finals!
;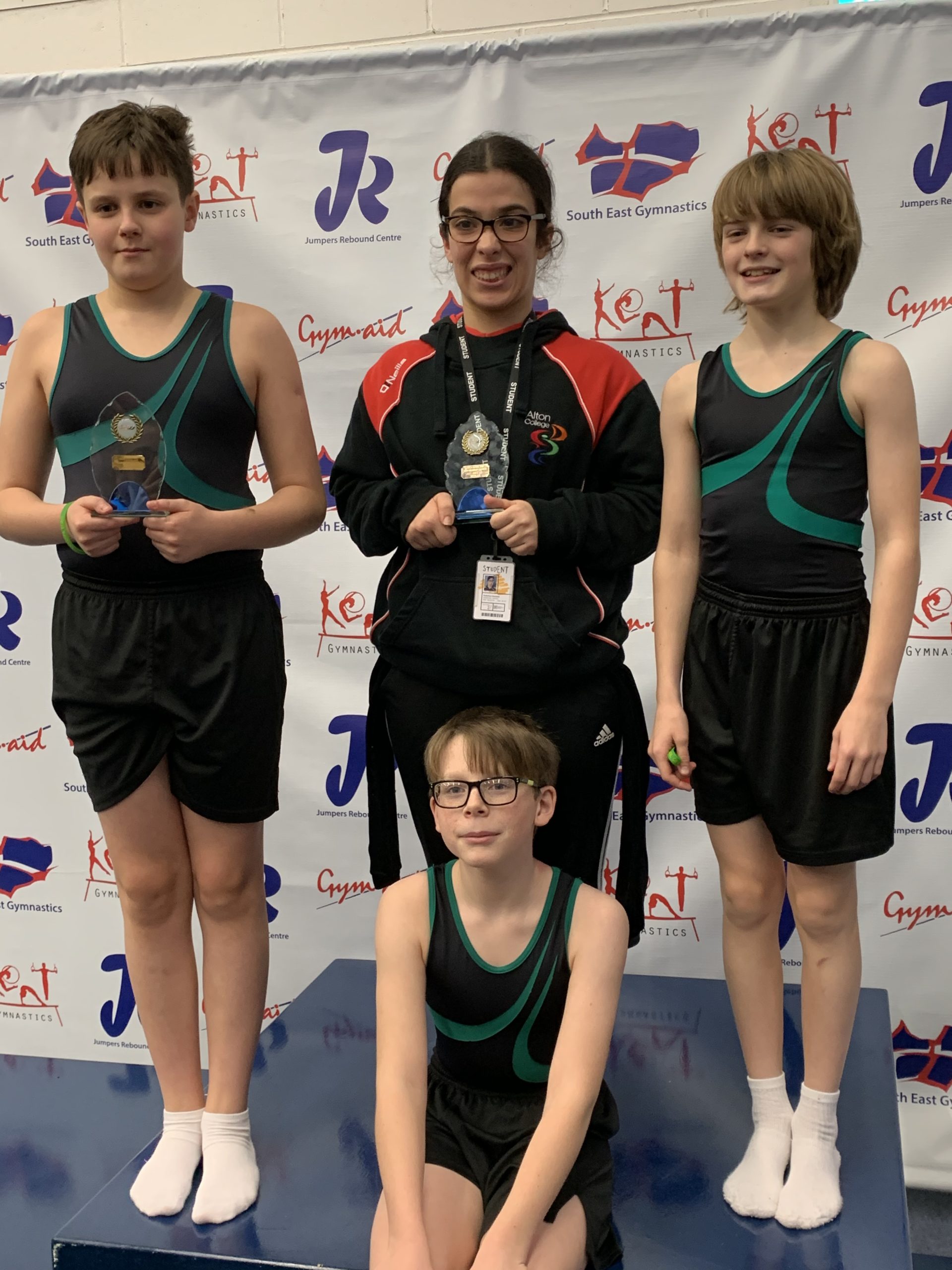 Federica, representing Alton College in the Year 7-14 Disability Novice Category 1 group, yet again showed great confidence and composure as she stretched, pointed her toes, remained in the middle of the trampoline, and produced two excellent routines. Her performance earned her third place, a place on the podium and the opportunity to compete in March in the National Finals.
Zaki from Eggar's School improved upon his performance in the Regional round to produce two strong routines against even stronger competition. His high-scoring routines merited a medal and qualification to the Finals, which he duly earned by finishing in third.
Eggar's School had also qualified for this competition in the team event, and their team included another of our members, Alex. He had already competed in one competition over the weekend, doing well at the Regional NDP event. Alex continued his good form as he completed his routines safely to add to the overall Eggar's School score. Ultimately, Eggar's School, which included Ethan from Alpha TC, did well and finished in third place. In the team competition, only the top two teams qualify for the National Finals, so it wasn't to be on this occasion for the School, but they can be incredibly pleased with the performances of their pupils.
Thank you to Zoe Perkins, Tegan, and to Anne Edward, who supported all of the gymnasts as well as coaching and judging at the event.
Well done to everyone who took part, and best of luck to Zaki and Federica, who will be flying the flag for their schools at the National Finals on March 14th in Eastleigh.
---
by Mike Wakely