Triumphant return at 1st Spring Series event
Stuart and Dan both competed in the 1st National competition of the year – the Spring Series 1. Stuart was competing in the Disability Category 1 Mens, with Dan in Category 2.
For Stuart this was his first National event in 2 years, and he held his nerve to impress those watching with the hardest routine in his group. Despite a little wobble at the beginning, Stuart regained his form and completed both routines to score well. It proved to be a successful return as Stuart came away with the gold medal in his group!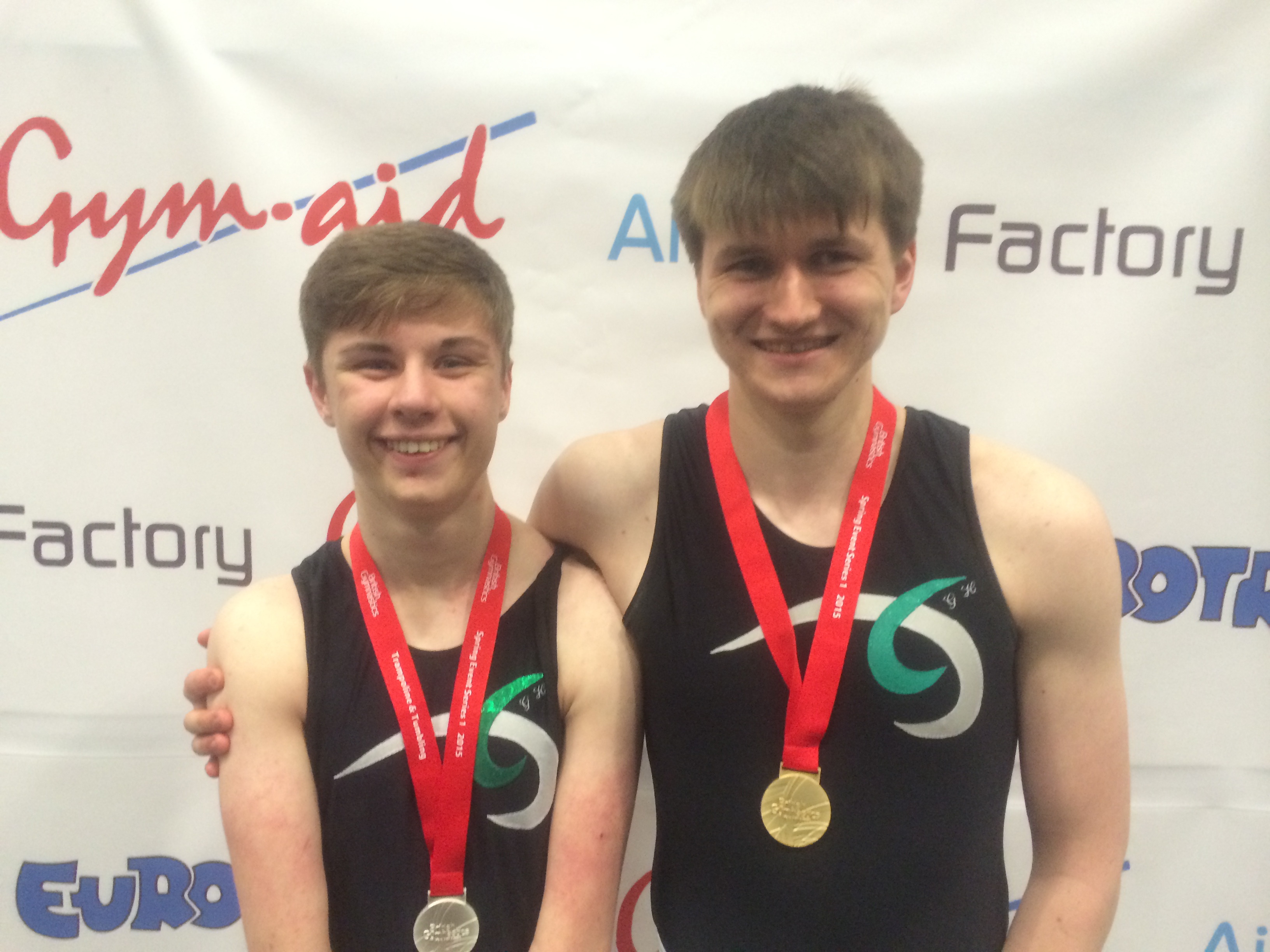 Dan jumped in the group following this, and was competing alongside his friends and fellow competitors from the British Championships back in September. Dan was keen to continue his good start to the year and complete both routines. While his parents held their breaths, he took to the trampoline in the Ricoh Arena and completed all 20 skills. This was mission accomplished for Dan, and as bonus he also gained the silver medal in his group for his scores.
The size of the groups in the Disability Trampoline categories is growing, and it was great to see coaches and performers showing great comradery and supporting each other out on the day. Congratulations to everyone who competed, and well done to Stu & Dan for an excellent start to their National season.
---
by Mike Wakely