Thanks and Good Luck to Eloise and Scott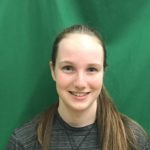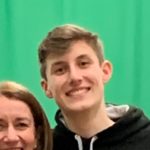 We would like to wish coaches Eloise Fuller and Scott Plumridge the very best of luck as they head off to University this week.
Both Eloise and Scott have been long-term members of the club and they have developed into fantastic coaches. We will certainly miss them, and we have received some lovely comments from parents too:
"Scott and Eloise have been brilliant coaches".
"We will miss you your cheerful faces".
"After the inter-club competition this year she said they were her favourite teachers ever!"
Another of our members, Katherine George, has been with the club for over 12 years, and she has helped the club immensely over the years, and as a gymnast has won medals at national events and represented the regional squad on multiple occasions. She too is heading off to University.
Thanks to them all for their hard work and hope that they all have a great time at University, and hope to see them again in the future!
---
by Mike Wakely