Taking a Running Jump for Trophies
Alton Trampoline Club competed in the first Regional Double Mini Trampoline competition of the year this past weekend, as Starlight hosted clubs from around the region at their new home in Romsey.
5 members of Alton Trampoline Club took part, and for most it was their first experience of a DMT competition. All of them showed great technique, performing skills on an area only a little bigger than a doormat than to achieve some strong results and come away with trophies.
Dexter was up first in the NDP 1 category and after collapsing when landing his very first pass, showed great character to continue and follow it up by successfully completed his next pass.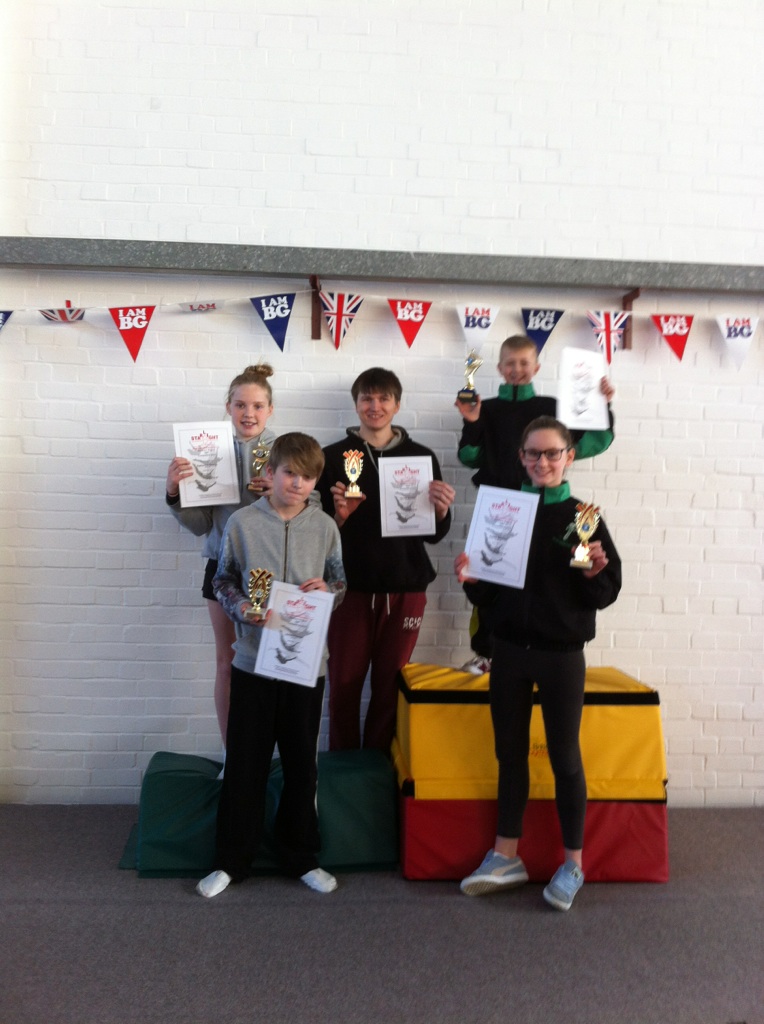 James and Hattie then competed in Levels 2 and 3 respectively and performed very well, sticking their landings. James came away with a 2nd place trophy while Hattie won her group.
Katherine, the most experienced member, having competed in one DMT competition prior to this, had to make sure that every skill she performed was a somersault. She proved to be up to test and 4 passes and 8 somersaults later she came away with a 2nd place trophy.
Finally, Stuart, returned to competing in DMT, and following a few dodgy warm-ups, proceeded to have an excellent contest with Nathaniel from Xcel. Both competitors impressed the spectators with their somersaults, and Stuart edged home to win gold.
DMT is still very much a new and growing discipline and with 26 entries, this was the largest Southern DMT competition to date. There were some excellent passes from Edgebarrow, Xcel, Alpha, and Starlight, making the performance of our members even more impressive.
---
by Mike Wakely