Synchro Success and Competition Experience for Alton gymnasts at Regional competition
Katherine and Hattie finished a successful week of Trampolining for them both by coming away with Gold medals at the Southern Regional Novice & Synchro competition this past weekend.
Having qualified the previous week to compete individually at the National Finals, the girls joined up to compete as a pair in the exciting Synchronised Trampolining event. Excellent scores, all over 9.0, for synchronicity in their Compulsory routine helped them to secure 1st place in the Under 15s group.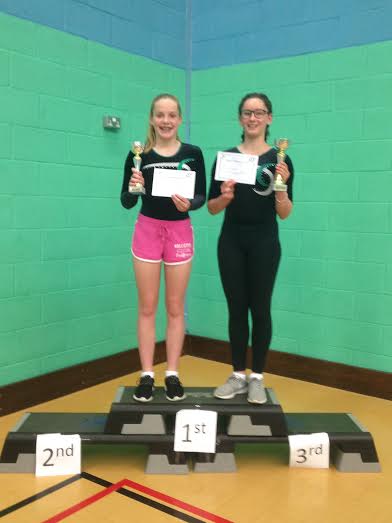 As well as the Synchro, Alton members were also competing in the Individual Novice section. Sisters Federica and Elena both won trophies, coming 2nd and 3rd respectively in the Trampolinists with Disabilities category.
There were a few sets of siblings taking part, as Oliver and Sara were both taking part in their first competition, with Oliver coming 19th and Sara coming 13th after performing an extra jump in her 2nd routine. Additional medals were awarded to competitors at Club Level as well, for those that achieved certain scores for individual routines. Sara was awarded with a medal, since her first routine was one of the highest scoring routines in her group!
Sisters Freya and Jess weren't able to reproduce the quality of their practice routines when they competed in the Synchro event, however Freya won a medal and achieved 7th place in the individual event. While no podium places, there were medals as well for Molly, Anna, and Milly as well for their performances.
Well done to all of the gymnasts who took part, and thank you to Swallows TC for hosting the event. Full results from the day can be found below, or from our our Downloads section.
| | |
| --- | --- |
| Southern Region Novice, Synchro & Grades results: | |
---
by Mike Wakely