Stu's form continues with win at Spring Series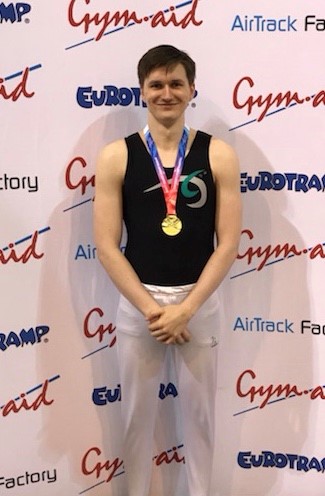 Stuart Sharpe continued his winning start to 2018 with first place at the Spring Series event in Telford.
Building on his performance at the English Qualifier a few weeks' earlier, Stu showed a renewed sense of confidence as he included an additional somersault to compete a harder voluntary routine at this event. It proved to be a good decision as he was awarded the gold medal and got to stand on the podium alongside his fellow National teammates.
Stuart now stands in prime position for qualifying to the British Championships, taking place towards the end of the year.
Well done Stu!
Full results are available at https://www.british-gymnastics.org/event/8926/trampoline-and-tumbling-spring-event-series-1-2018.
---
by Mike Wakely