Stuart Storms through routines at Whirlwinds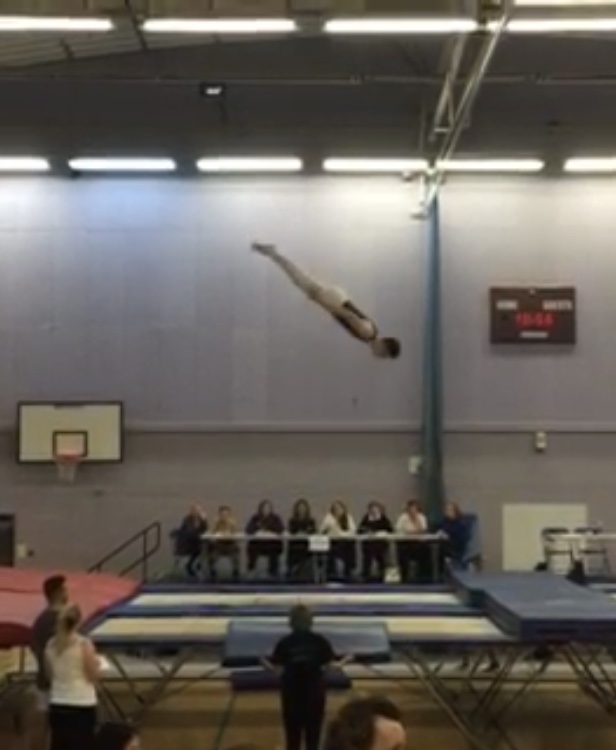 Stuart Sharpe came 4th after successfully finishing his routines in a recent Friendly competition down in Taunton.
He was invited along to the event, hosted and organised by Whirlwinds Academy Trampoline & DMT, which saw a number of clubs from the South-West all taking part. Stuart competed in the Open category along with other national competitors, and gave a great account of himself.
A huge thank you to Whirlwinds for running a great event!
---
by Mike Wakely