Stuart Sharpe adds English Championships to his amazing achievements
Stuart Sharpe capped off a remarkable 2018 season as he won GOLD at the Trampoline & DMT English Championships!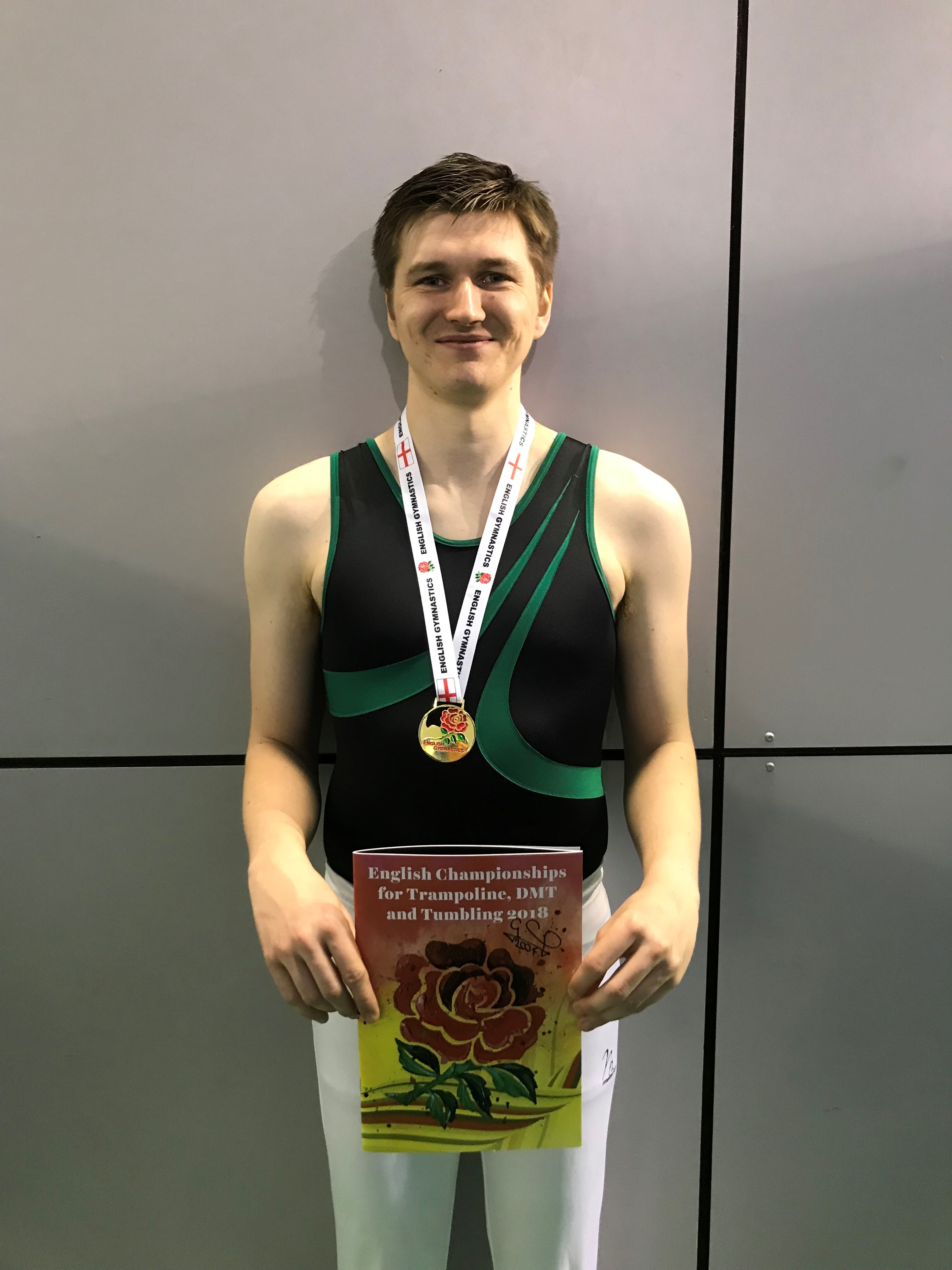 Following his success at the British Championships last month, Stuart traveled up to compete in Sheffield in the Mens Disability Category 1 Gold group, having qualified alongside his fellow GB Squad members. There was great support shown throughout by all of the members, and after all of the gymnasts had successfully completed their initial two routines, there was less than 2 marks separating the whole group, with Stuart entering the final in 2nd place. With the scores zeroed for everyone, it all came down to one routine to determine the placings and medals.
Stuart saved his best until last, with his final routine a significant improvement over his previous attempt, scoring 32.8 to achieve his highest score of the day and secure 1st place.
Commenting afterwards about his accomplishment, Stuart said "Shout outs to anyone who had a hand in coaching me as well as everyone at the competitions that helps make them so enjoyable and not as nerve racking as they could be."
We are incredibly proud of Stuart and his work ethic and achievements this year. His enthusiasm is infectious and hopefully it will inspire others within the club. Thanks as well to Dawn Lawson and the other coaches and gymnasts in the Disability Category, who all help each other out and support one another. The standard continues to improve, and there is a great sense of friendship, as well as competition, that comes from being around all those associated with it.
Congratulations once again to Stuart, and Alton can celebrate having an English and a British Trampoline Champion!
Results – 2018 English Championships
Silver levels:
Gold levels:
---
by Mike Wakely