STUART SHARPE 2016 BRITISH CHAMPION
Alton Trampoline Club is celebrating as Stuart Sharpe retains his crown and comes away a winner at the 2016 British Championship!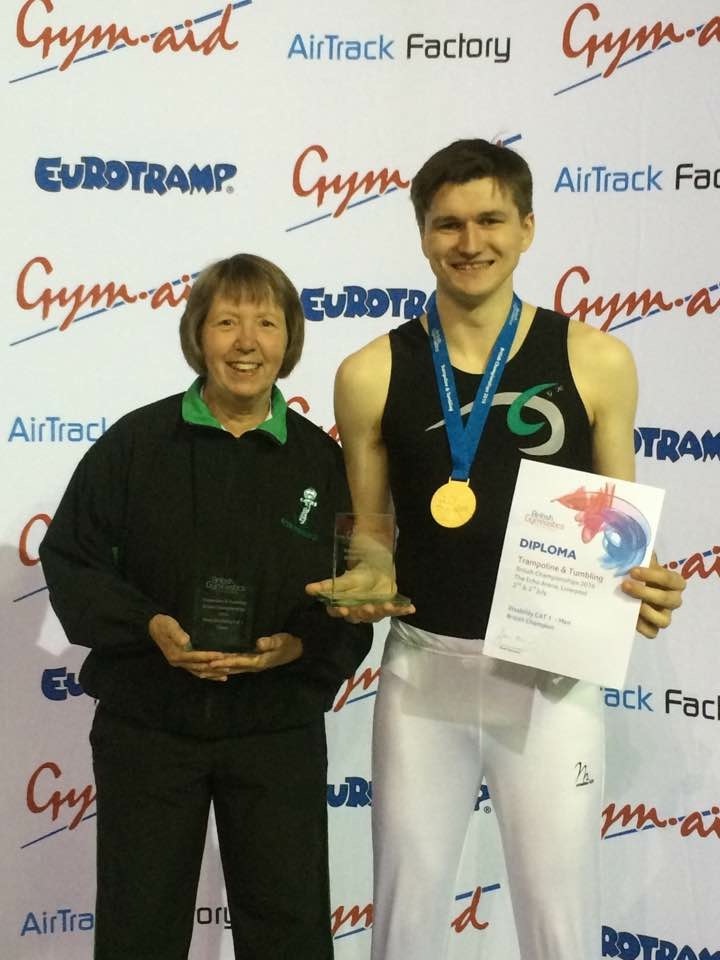 Stuart was competing in the Disability Trampoline Category 1 Mens event and was attempting to emulate his success from 2015 where he was a winner in the same category. Having come first in both of the qualifying events earlier in the year, there was an expectation as Stuart took his place on the trampoline. In the Final though, everyone started from scratch and had one routine in which to impress the judges by performing 10-skill routine.
Stuart was attempting to compete the most difficult routine he had ever competed as he began his Final routine. Hearts were in mouths as his first skill, a piked half-out, headed towards the end of the trampoline, but he held firm and brought his subsequent skills back to the middle of the bed to successfully complete the routine. His scores earned him the highest total in his group and Stuart had become a two-time champion!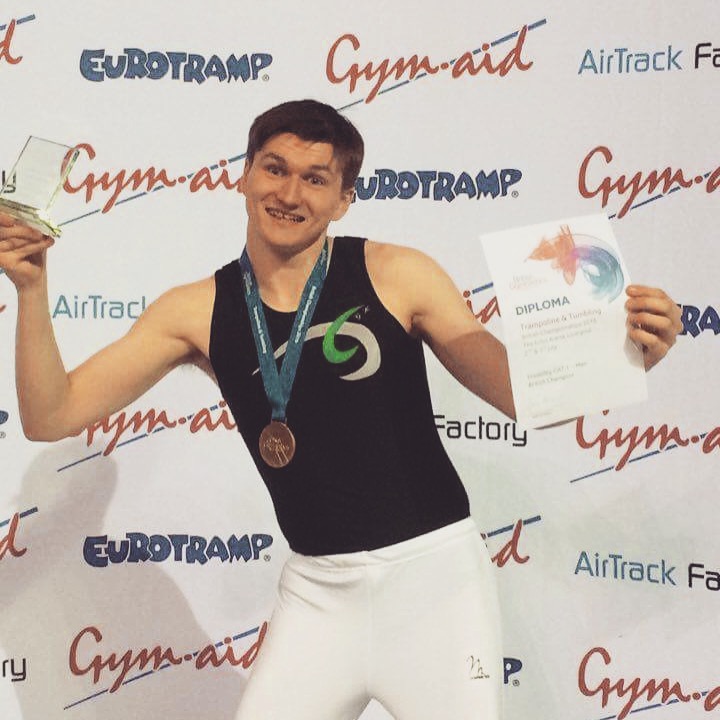 A relieved but delighted coach, Sylvia, exclaimed "could have done without giving me more grey hairs! Words cannot describe how proud I am".
The standard of the category has improved significantly over the past year, with a number of competitors all performing double somersaults in their routines as well. It's a great testament to all of the gymnasts and their coaches, and the support shown to each other by gymnasts, coaches, and families of those competing in the Disability Trampoline category is fantastic.
For Stuart, he has continued to work harder to improve and learn more difficult skills since last years' accomplishment, and it is great that he has been rewarded with this success! Congratulations Stuart!
Full results from the event can be found on the British Gymnastics website.
---
by Mike Wakely