Starting the 2020 Season in Style as ATC Members Qualify at Regionals
The 2020 season commenced this past weekend and saw ATC members taking part and achieving success in the first Regional NDP competition in both DMT and Trampoline.
;">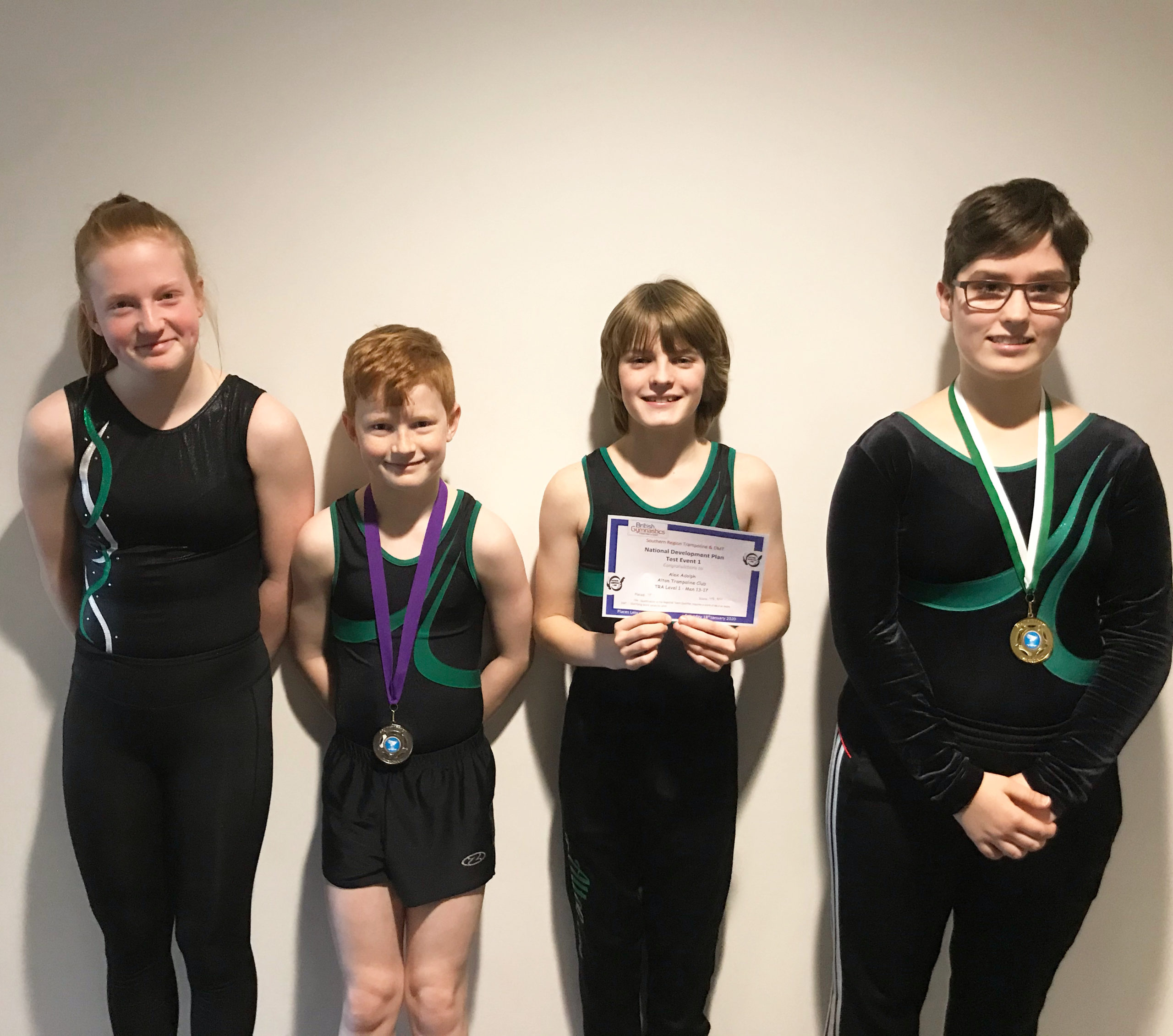 In all events, if a gymnast achieved a targeted score then they would qualify to be able to take part in the Regional Compulsory Final in March.
Zach was competing in his first DMT competition as he entered the Level 2 11-12 category. He absolutely nailed all four of his passes to achieve the qualification score. He then showed innocent surprise when his name was read out as finishing second and he got to celebrate on the podium with his silver medal!
Also on DMT was Frankie, who has shot up the levels to enter the Level 5 13-14 category. While failing to complete her initial pass, she regrouped and produced three fantastic passes, all landing in the box. This included a Double-Back Somersault, which was the first time she had done this in competition and was one of the few people in the region to attempt the skill! While the first zero score meant that she didn't achieve the qualification score on this occasion, she still earned the gold medal for her performance.
Elena was following up on her success from last season, where she represented the Southern Region at the Regional Team Finals (RTF). A change in the rules frustratingly means that her category has been removed from the RTF. This hasn't stopped Elena from working hard and continuing to improve. This improvement was evident as she confidently finished her routines and earned first place for her efforts!
Another member new to Regional competitions was Alex. This was to be a busy weekend for Alex, who was also due to compete in the Schools Zonal round the following day, with yet another different routine. He completed all the correct skills here to score highly and comfortably smash the qualification score! He finished in a very respectable 4th place too and can come away hugely pleased with his performance.
Well done to all our members, who did a great job in the first regional event of the year. There is one more event in February to give gymnasts the opportunity to qualify. We would also like to thank Coach Kerry for her fantastic support on the day to our members.
| | |
| --- | --- |
| Results – Trampoline & DMT Southern Regional Event 1 2020 | |
---
by Mike Wakely