Start as you mean to go on as DMT season kicks off in style
The decorations are only just back in the box, 2016 has barely begun and the regional season is already underway, with the first Double Mini-Trampoline (DMT) competition taking place at Starlight TC in Romsey. Four members from Alton competed, and for both Clare Brewer and for Jonty this was their first experience of a DMT event.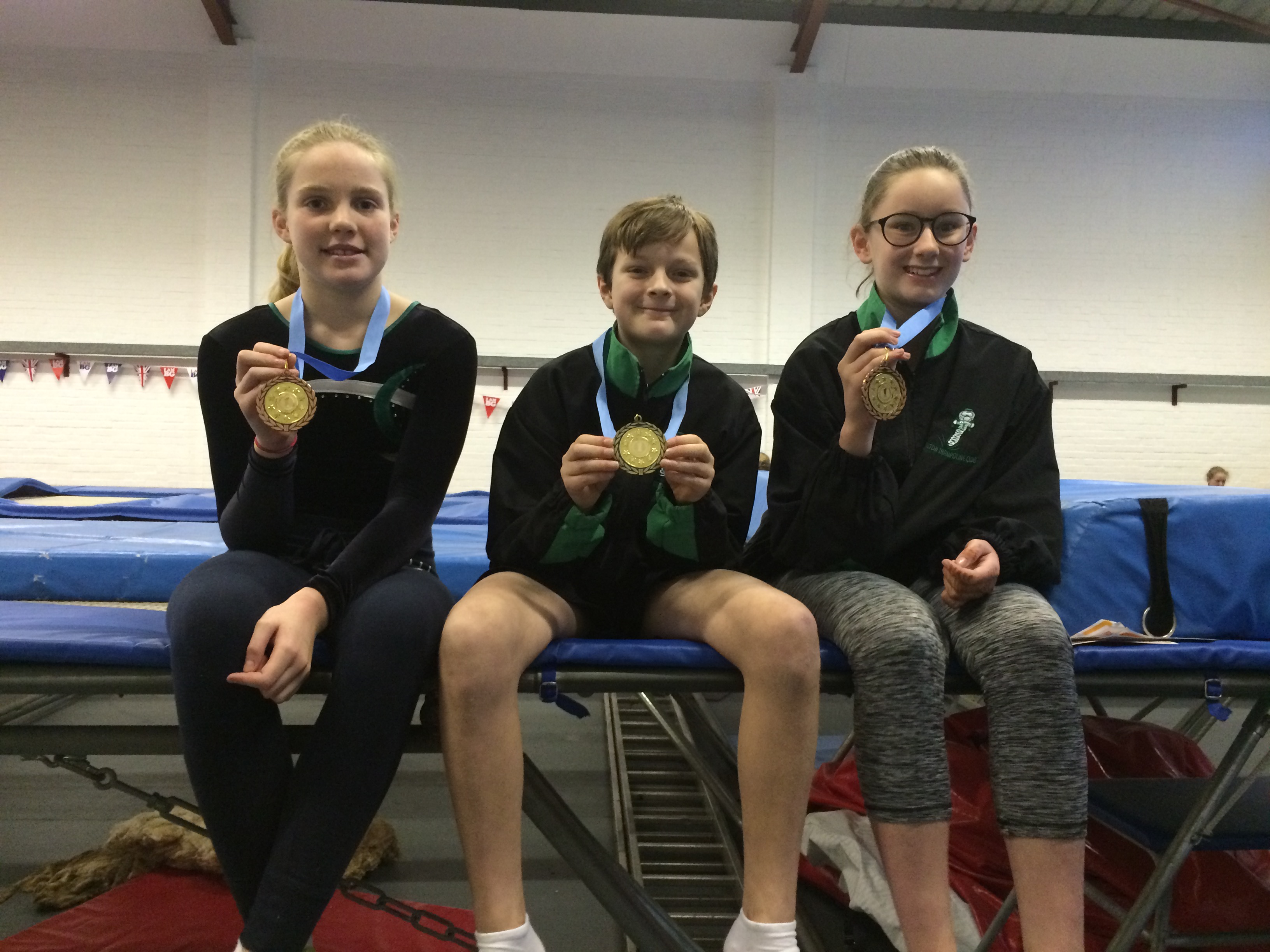 Despite only training on the DMT for a couple of months, both Jonty and Claire performed their passes well. Claire's scores meant that she achieved the qualifying score for the Regional Team Qualifier at the end of February, while Jonty narrowly missed out on this by touching the side pad on one of his passes. He came back strong though, and stuck his somersault on his follow-up pass.
Katherine and Hattie were both following up their successful performances on the DMT last year, and they both started the season well, successfully completed all of their passed and hitting the scores required for qualification.
Claire, Jonty, Hattie and Katherine all came away with medals from the event. Four medals and three qualifiers meant that it was a great start to the season for the gymnasts and for the club, and hopefully a sign of things to come!
---
by Mike Wakely