Southern Regional Team Qualifier Results 2018
Congratulations to Alex, Elliot, Lorna, Katherine, Hattie and Scott, who have all been invited to join the Southern Team following the results of the Regional Team Qualifier event at Eastleigh.
All six of them were competing in DMT and successfully achieved a top 2 position while also hitting the required qualification score for their category.
It was a day of mainly positive results, with 14 competitors from Alton having earned the opportunity to compete at the event, with some taking part in both Trampoline and DMT.
There were twists and somersaults galore, as in the DMT groups every single person completed all four of their passes. Spread across a range of age groups and levels, the results saw Elliot and Alex coming 1st and 2nd in the NDP Level 1 category, while Level 2 had Lorna coming 2nd, Ezri 5th and Scarlett 6th. Scott came 2nd in the Level 3 category, while Frankie came 1st in the 11-12 years group of that level although unfortunately didn't quite achieve the qualification score. Hattie came 2nd at Level 4, and the highest scoring ATC was Katherine, who soared to 1st place in her Level 5 group!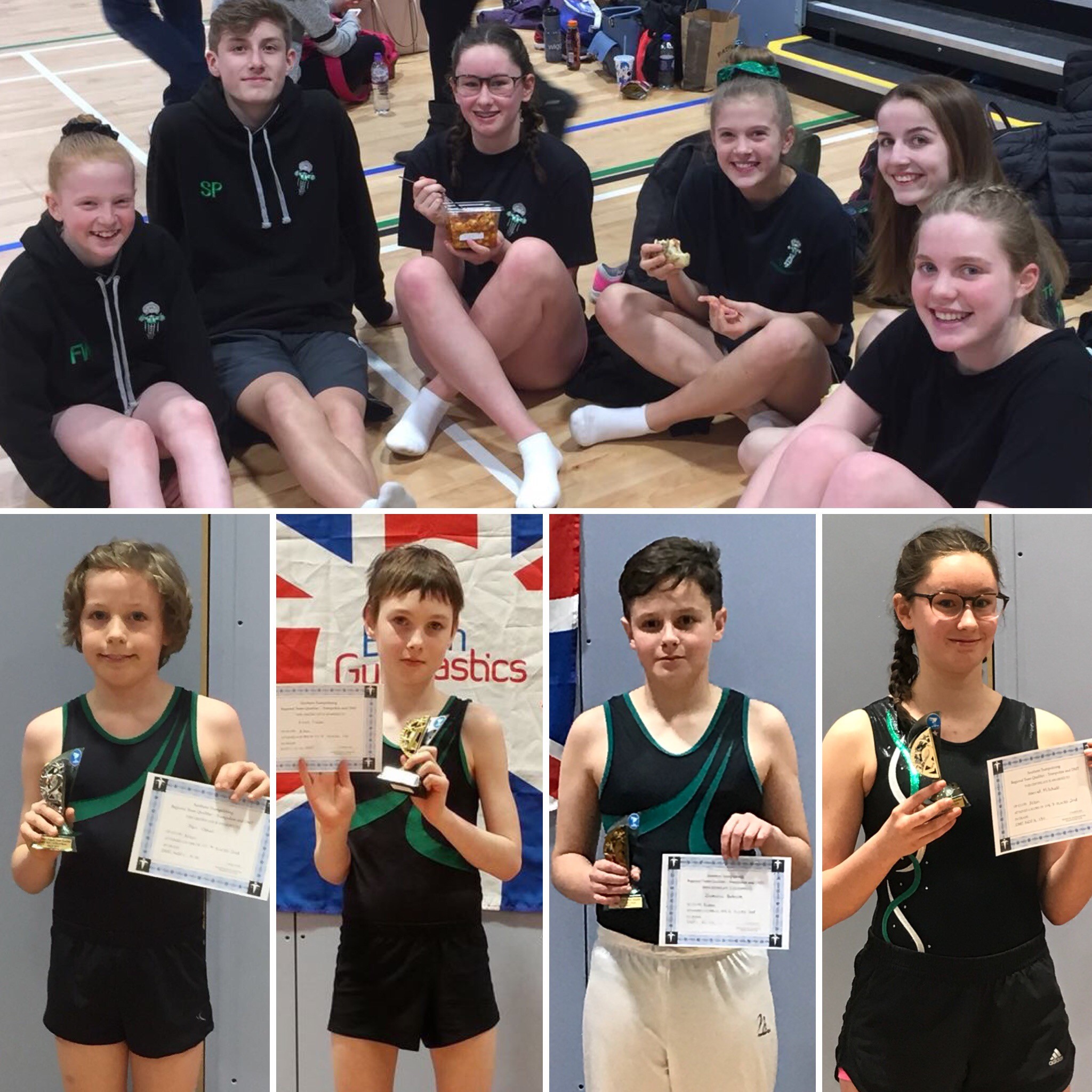 In the larger Trampoline groups, Zaki is reserve for the Team as he scored well in the Level 1 group and came 3rd on the day. In the same group, Elliot almost managed to qualify in both DMT and Trampoline, finishing 4th, just one place below Zaki. In the girls 11-12 Level 1 group, Molly smashed her previous score and achieved 8th place.
In the Level 3 group both Frankie and Scarlett improved on their previous best to come 6th and 7th respectively. Lorna came 11th with Jasmine reaching 15th.
In the largest group of the day, coach and competitor Jasmine Sibley scored her best individual score in her first routine and while an unfortunate meeting with the mat in her second routine meant she didn't score as highly in that one, can still come away pleased with her clear improvement as she finished in 24th in the NDP Level 4 13+ group.
Katherine, Hattie, and Eloise all completed their routines in a very competitive 15+ years Level 5 group, with Katherine and Hattie both being awarded form scores in the 8s for their first routines. Katherine finished 9th, Hattie 15th, and Eloise in her first season at this level came 18th.
Well done to all of our members, who did well to qualify for this event, and congratulations to the 6 who have been invited to join the Southern Team at the Regional Team Finals in June. Thank you as well to the parents and coaches who came along to support our members on the day, and to Judy and Alec, who gave their time to be officials at the event.
| | |
| --- | --- |
| Results – Trampoline Southern Regional Team Qualifier 2018 | |
---
by Mike Wakely