Southern Regional Schools 2019-20 Results see ATC Members Qualify
Members from our club did a wonderful job representing their Schools in the regional round of the 2019-20 BSGA Schools Trampoline Competition!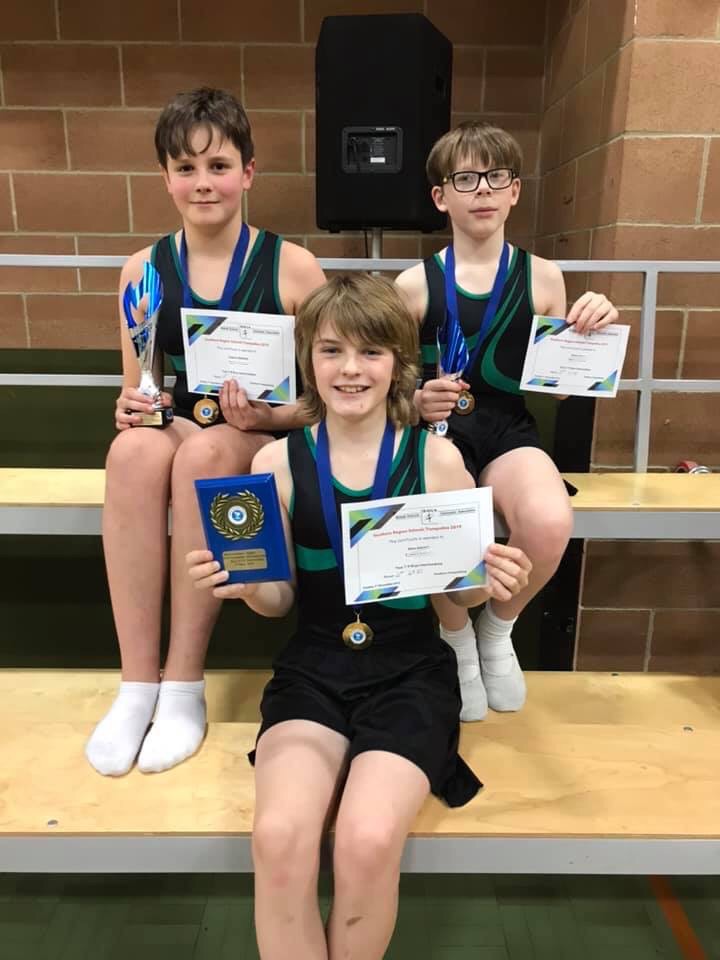 Zaki and Alex were both representing Eggar's School in the Years 7-9 Boys Intermediate category. Both did well in their routines, which saw Zaki finish atop the podium in first place and Alex finishing in 4th.
Also competing in the same category from Eggar's School was Ethan, who himself competes with Alpha Trampoline Club. He did well and came 2nd. All three of the boys also formed a team, with their individual scores being added together to give an overall team score. Their excellent performances meant that Eggar's School came 1st. These results mean that Eggar's School, comprising of all three boys, qualified for the Zonal round, with both Zaki and Ethan qualifying in the individual event as well!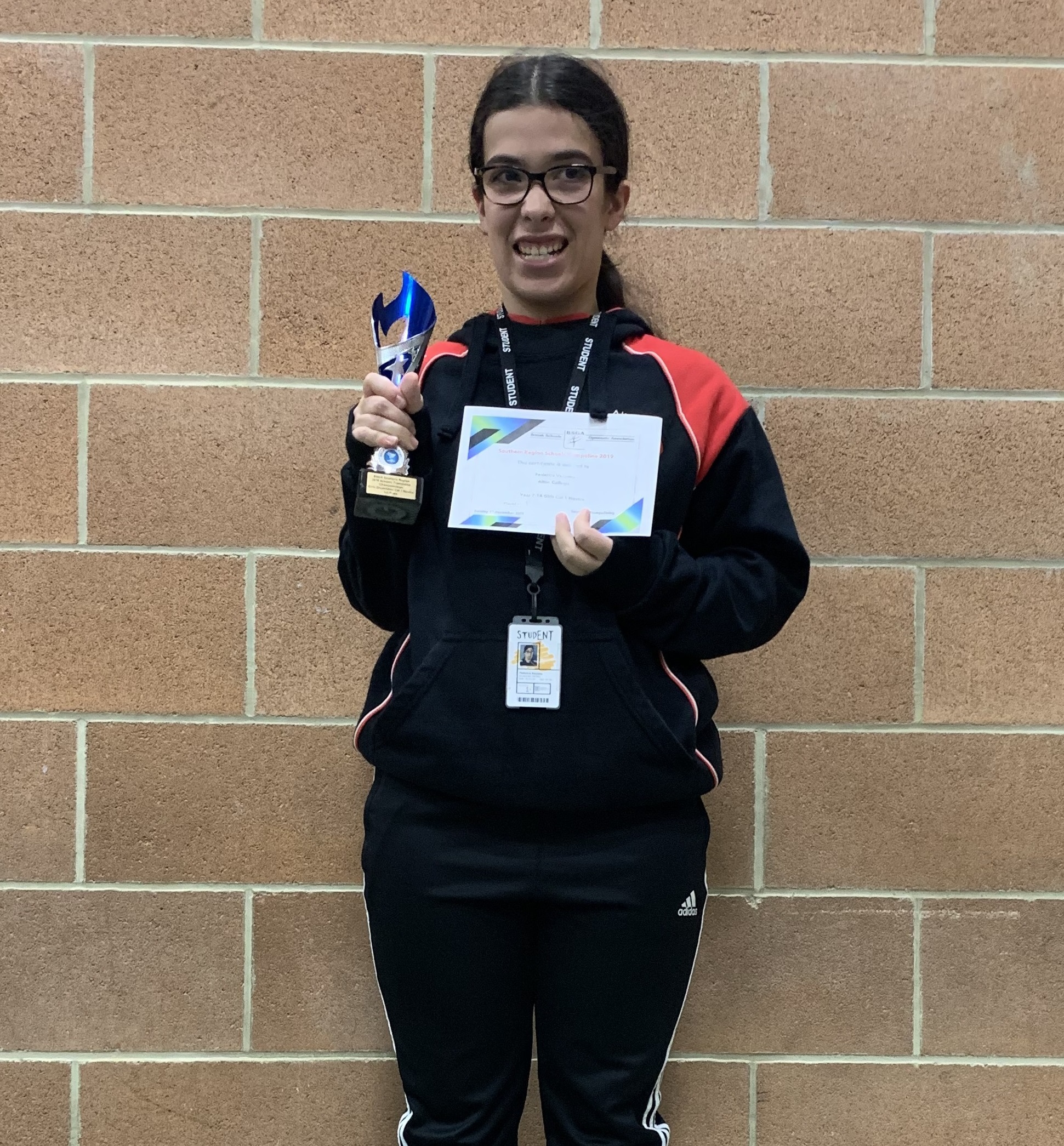 Federica was representing Alton College for the 2nd consecutive year in the Year 7-14 Girls Category 1 Novice group. She jumped strongly and confidently to complete both routines, easily improving on her previous performances to secure 1st place and a place in the Zonal round!
Jasmine represented Ditcham Park in one of the largest groups of the day (Year 10-14 Girls Intermediate). She performed the same voluntary routine as she had done in the Friendly competition a couple of weeks previously, but improved upon this immensely to score higher and finish in a hugely respectable 7th place.
Well done to all of our members for their performances. Their Schools can be incredibly pleased with how they were represented. Our thanks go out to Lisa Lewis, Zoe Perkins and Anne Edward, who were all wonderful in their help and support to our members on the day, in the absence of our regular coaching team. Good luck to Federica and to the boys for the Zonal round in January!
---
by Mike Wakely