South Novice and Synchro Competition Results 2018
Five intrepid Alton members made the trip over to the Isle of Wight to take part in the annual Novice and Synchronised Trampoline competition.
All of our members were taking part in the individual categories, which had been designed primarily for those gymnasts that had not had an opportunity to compete at the regional events this year, and offered the lower level routines.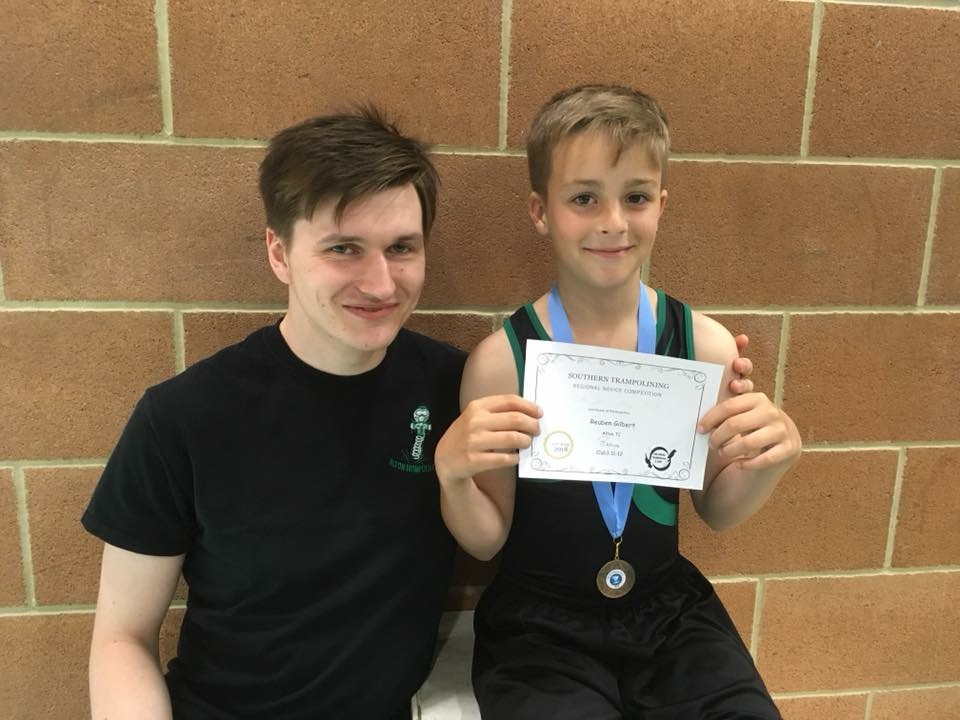 Medals were awarded to competitors throughout the day based on their scores as opposed to placing. Achieving the first target score earned a bronze medal, with a higher target score earning silver, and the top scores earning a gold medal.
Sisters Elena and Federica both competed new routines in the Disability CDP4 category. Both did so well, and with Federica taking additional bounces it finished with Elena in first place and Federica coming second.
It had been almost a year since Reuben last competed, although he used his experience to pull off two solid routines. He finished 7th in the group, but scored high enough to earn himself a much-deserved bronze medal.
Brothers Calvin and Archer had never part ins regional event before. They both showed great composure and can take away a lot from their experience. Archer unfortunately was only scored out of 2 in his routines, but Calvin successfully completed his, securing third place in his group.
All of the gymnasts received fantastic support from their families, along with our coaches Stuart and Sylvia. Parent Melanie Lust commented "We had a lovely day, and big thanks to Stuart for coaching Reuben, and Sylvia for her support too. Super proud of Reuben getting a bronze medal today." Cassandra Bos also praised the coaching team: "What a fun day! Thanks Stu and Sylvi for your fabulous support for the boys' first competition".
Well done to all of our members and hopefully they will all use the experience to continue to improve and enter more events in the future.
---
by Mike Wakely