Silver Medal at 2019 British Championships for ATC's Stuart Sharpe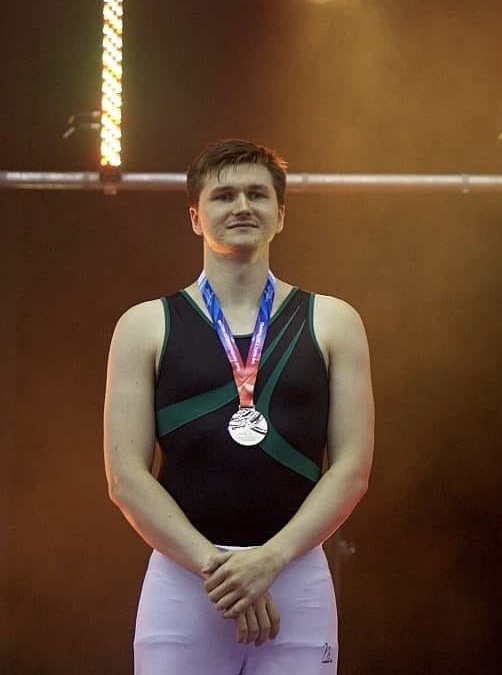 "No guts, no glory" as STUART SHARPE put it all on the line to win the silver medal at the 2019 British Championships!
In an entertaining and highly competitive event, Stuart and Nicholas Smith of Aspire Trampoline Club, produced one of the highest scoring Disability competitions in British Championships history.
There was little to separate them after the initial compulsory routine, with both gymnasts scoring 9.9 for HD (staying close to the middle) and 8s for their technical form. Nicholas then scored higher in the voluntary routine to take a slight lead going into the Final. Stuart left little behind as he attempted five double somersaults in his routine for the first time in a competitive environment. He put in an incredible effort, but couldn't quite get enough rotation to complete the landing on his fifth double.
The silver medal completes another fantastic season for Stuart, whose achievements and attitude will undoubtedly continue to inspire other members at Alton Trampoline Club, and anyone that wishes to get into Trampolining. For a small voluntary club to have a medallist at the British Championships is a magnificent accomplishment.
Congratulations to Nicholas and to Aspire on his victory and the parts everyone played in a hugely entertaining competition. Thanks to Dawn for her support at the event, and to Sylvia for spending another full weekend coaching and attending it with Stuart.
---
by Mike Wakely