Results from Trampoline Regional in Milton Keynes
The first Trampoline competition of the 2017 season took place at Milton Keynes at the weekend as Alton members made the near-200 mile journey with the goal of qualifying for the Regional Team Qualifier in March.
Alton members turned up, sporting the new club leotard and kit, and did themselves proud with a multitude of strong performances throughout the day.
11 members took part, and Alton came away with 10 who successfully achieved the required qualification score.
Our members were supported by coaches Sylvia, Lee, Stuart and Mike throughout the day. Following their qualification in DMT a couple of weeks earlier, Hattie and Katherine aimed to make it a double on the Trampoline. Both qualified through in the NDP5 category, with Hattie coming 5th in the 13-14 Girls group, and Katherine winning a trophy with an excellent 3rd place in a competitive 15+ age group.
In the NDP1 groups, Rosina showed her joy at landing her somersaults to come 11th, while Freya produced a strong first routine before unfortunately getting a zero score in her second to miss out on qualifying on this occasion.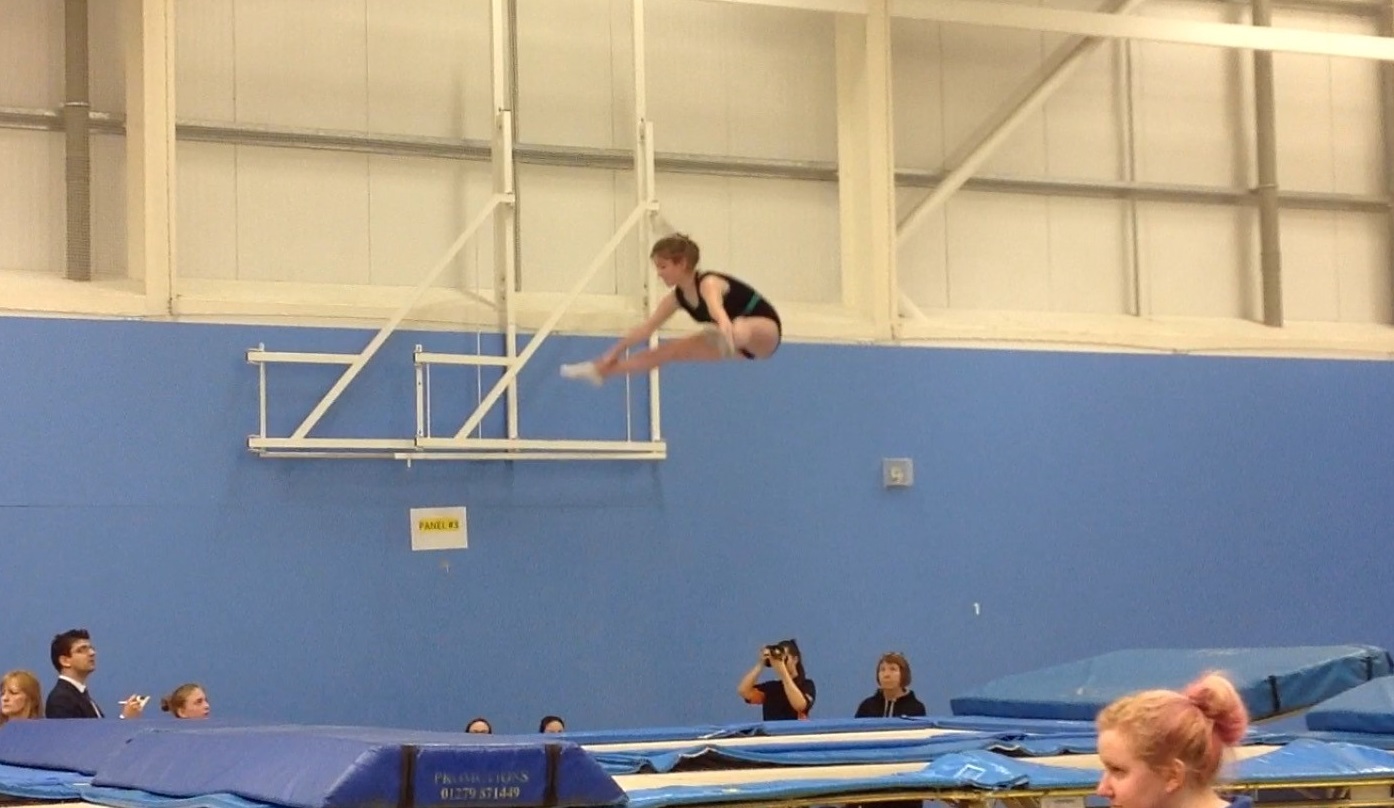 Jonty was successful, with his two routines securing him 2nd place and a trophy in his NDP2 group. In the girls' 13+ group, Becca and Jess were stepping up a grade from last year. Becca was determined to make up for not qualifying last year, and showed enough pizzazz to qualify and come 16th, with Jess achieving a top 10 finish coming 10th. They are joined by Ezri, Scarlett, and Izzy (in her 1st Regional Trampoline competition) who came 11th, 8th, and 6th respectively in the 11-12 years group.
Finally, Lilia, who has recently moved to the region, was taking part at NDP3 for the first time and she was also successful in qualifying, as she came 8th in the 11-12 years group.
A good start to the season and great to see the number of qualifiers for March in double-figures already. A big thank you to Orbit for hosting the event, and to everyone who traveled up to support our members on the day. The full results can be found below:
| | |
| --- | --- |
| Trampoline Results – 2017 Regional Competition 1 | |
---
by Mike Wakely