Results from Regional Novice & Synchro Trampolining & DMT 2015
Gymnasts from across the region descended upon Alton as we once again hosted the now-annual Regional Novice and Synchronised Trampolining & DMT competition.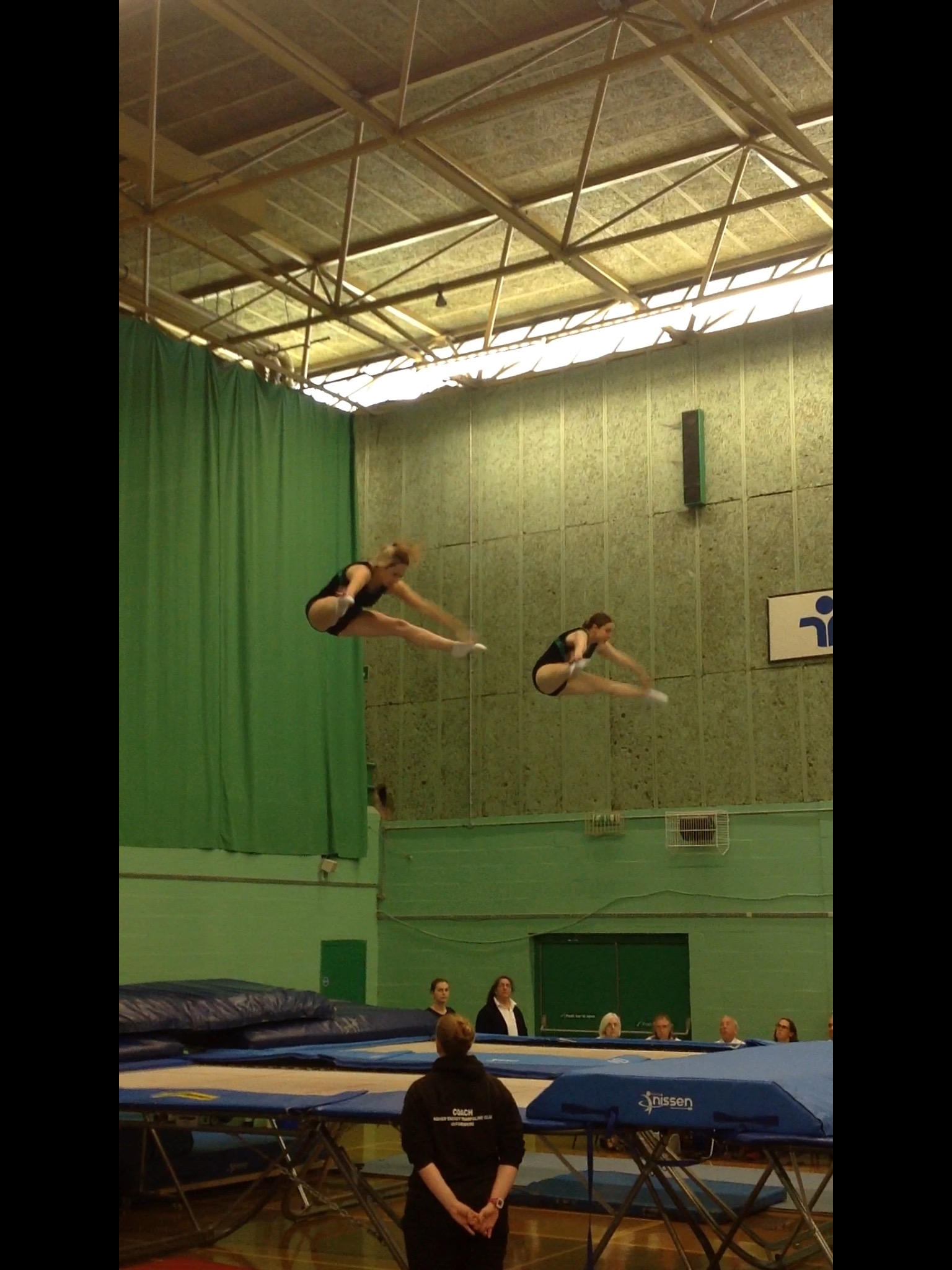 The event ran the novice Club Levels 1 & 2, alongside the lettered grades D-G, Double Mini-Trampoline, and also provided the first opportunity of the year for gymnasts to try the impressive spectacle that is Synchronised Trampolining.
For Alton, we had 9 members taking part in the individual categories, and for some it was their first ever competition. Among the highlights for this saw Molly and Jonty standing next to each other on the podium – coming 1st and 2nd respectively in their group, while elsewhere Federica achieved the 2nd place trophy, and Elizabeth continued to improve as she came 3rd in her group.
Ben took part in his first DMT competition, sticking each and every one of his landings and this resulted in him being awarded with 2nd place.
In the Synchronised event, there were 5 new pairs of Alton gymnasts in 5 different groups, who all performed well. Besides performing skills in the routines as well as possible, pairs have the added difficulty of performing these skills simultaneously with their partners, so routines are marked on both style and on synchronisation.
Despite small hiccups, the pairings of Jasmine & Scarlett, and Becky & Emily showed excellent synchronisation. Coaches Clare & Lauren could almost have been mirror images of each other, scoring almost perfect scores for their timing in their voluntary routine, while Hattie and Katherine scored 9s in both routines to win the 3rd place trophies in a closely fought group. Finally, Dan and Stu closed the day by performing the most difficult routine of the competition to captivate the spectators.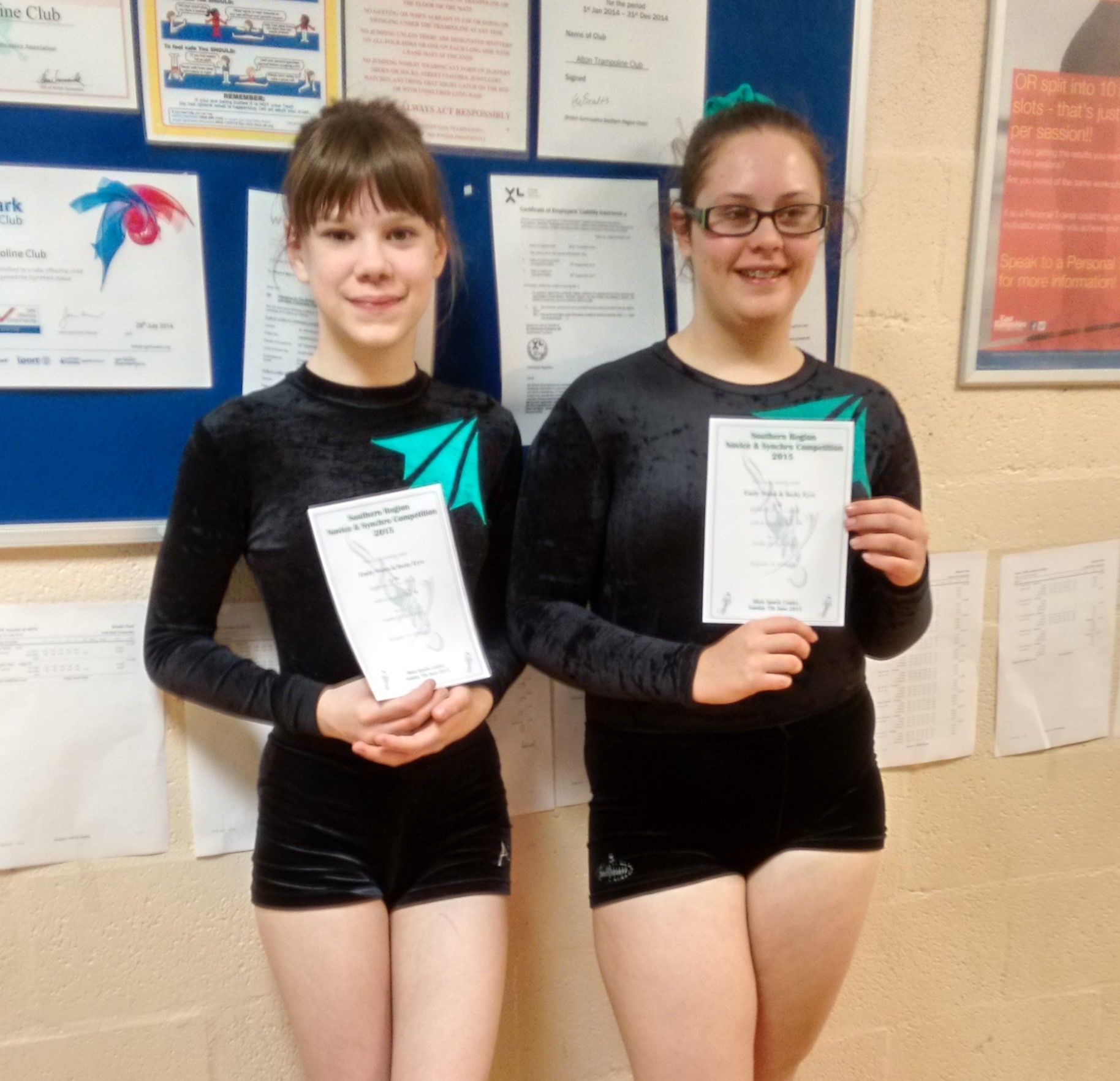 Thanks to DE Photos and to A-Star Leotards for attending the event, and it was great to see so many volunteers, especially younger club members, helping out throughout the day to ensure that the event ran. Thank you to everyone that gave up their time to assist with the competition, as it's only through the effort of volunteers that days like this could happen.
Full results of the competition can be found by downloading the Spreadsheet below, while the ATC Highlights video of our members can be viewed below that.
---
by Mike Wakely