Reigning Champ Reigns Supreme!
2015 British Champion, Stuart Sharpe, kicked off his 2016 season in style as he came first in the opening Spring Series event of the year.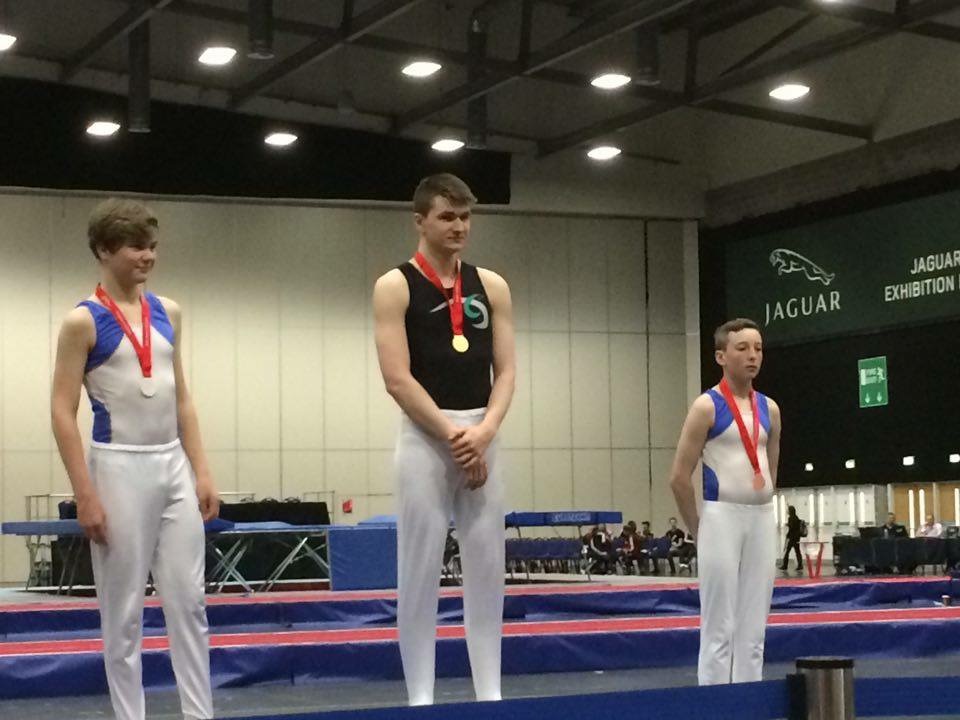 As competitors from around the country descended upon Coventry and the Ricoh Arena. There were some excellent routines throughout the Mens Category 1 group, showing just how hard the gymnasts and their coaches have been working. Stuart showed no signs of nerves, nailing his first routine and taking an early lead. He then pulled out his bigger skills for his second routine and, despite spending a rather unhealthy amount of time at one of end of the trampoline, completed all of his skills to come away with a gold medal and a winning start to his season.
For his family in the audience, and for coach Sylvia, it was a worthwhile trip and they were all thrilled with his performance.
Congratulations to Stuart, and a brilliant start to his season!
---
by Mike Wakely