Regional Team Final results 2015 as ATC members do themselves proud
Clubs from around the country travelled to Peterborough Arena to take part in the Regional Team Finals 2015. Alton Trampoline Club had five gymnasts selected to represent the Southern Region in Trampolining and DMT alongside gymnasts from all across the United Kingdom.
Spectators were treated to performances of Trampolining, DMT and Tumbling, with commentary provided by the charismatic Oli Monroe (albeit wihout his popular red suit!) For Courtney, Scott and for Claire Brewer this was their first ever experience at a National competition, and they showed wonderful composure to complete all of their routines in front of the crowd.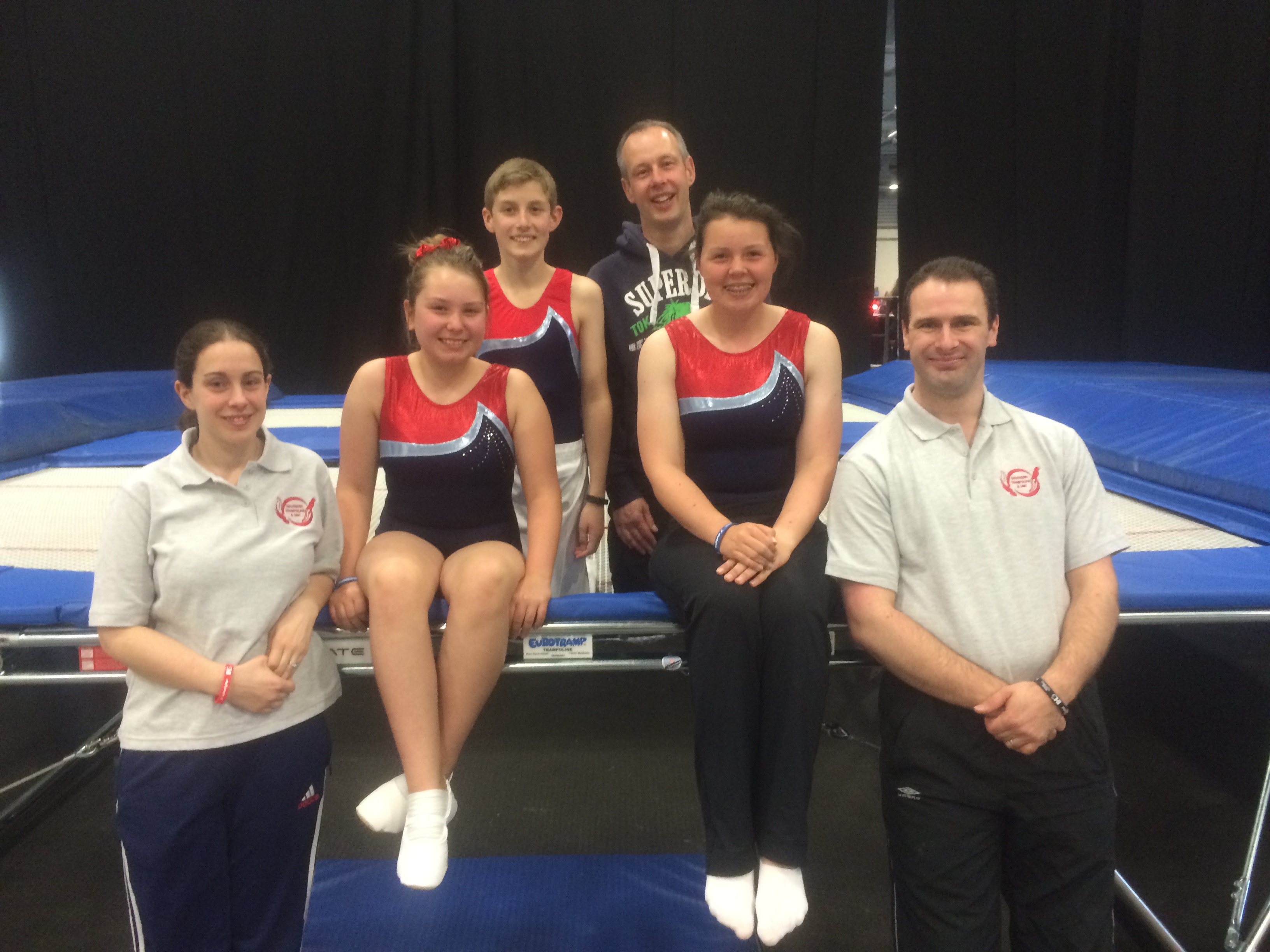 All three were competing in the NDP 1 Level, and all three completed their 20 skills. Courtney and Claire both finished in 17th place in their respective groups, while Scott scored 8s in both routines to finish in 5th position.
Katherine qualified for the 2014 Regional Finals, and this year was competing in both Trampolining and DMT. Stuart, fresh from his National Trampolining success earlier in the year, was jumping on the DMT.
Following the trend, Katherine came 17th in her NDP 6 group, and then followed it up by winning the Bronze medal in a very close NDP 4 group. She achieved joint-3rd place, and her performance was strong enough for her to qualify for the National Championships!
Stuart performed four excellent passes and took his place on the podium as he was announced as the winner of the Mens NDP 6 group! His scores in all of his passes also meant that he qualified for the National Championships as well!
It was a professional event and well done to all if the competitors and coaches. There was a great team atmosphere within the Southern team, who came 3rd in Trampolining overall, and thank you to all of the coaches for their support throughout the weekend. Thanks to Andy and Clare as well for taking the time to travel up and coach, and also for being an integral part of the Regional organising team. Congratulations to all five of our members for their performances, and for reaching these Finals – a really fantastic achievement!
Full results can be found on the BG website.
---
by Mike Wakely