Points for Pete and Chloe at Cardiff Trampoline League competition
Chloe Ellis and Pete Walley both successfully picked up points at the first 2017 Trampoline League competition of the season.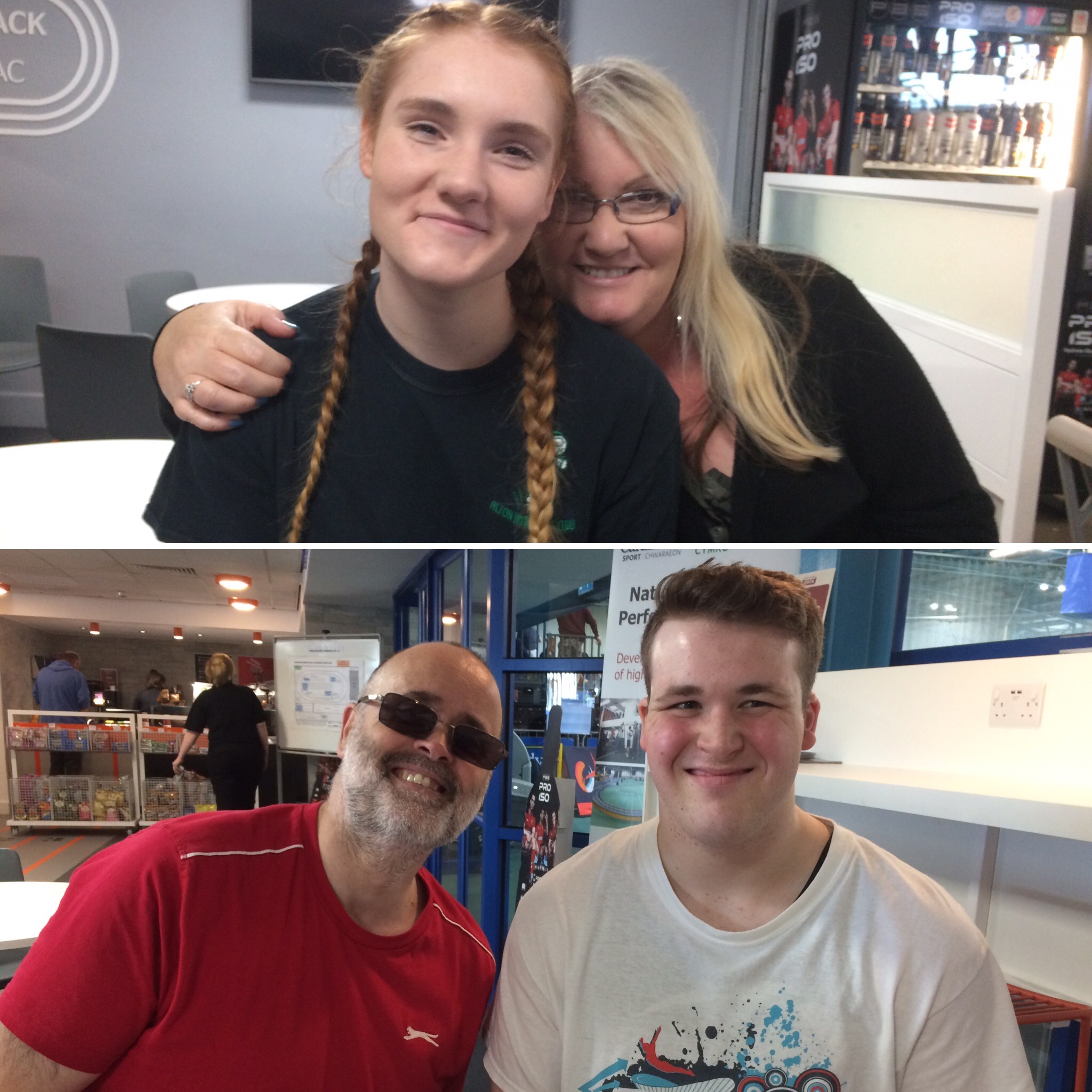 Held at the National Indoor Athletics Centre in Cardiff, both members were competing new voluntary routines, with Chloe competing a 9-somersault routine for the first time, and Pete including a double-somersault in competition for the first time.
The 19+ Ladies League 3 group was large, consisting of over 30 gymnasts. Chloe produced two good routines, which included a 9.7 for Horizontal Displacement in her first routine! She eventually came 19th, deservedly earning her first League points of the season. Her group was particularly tight, with only 3 marks separating 6th from 19th!
Pete was back again in the 19+ Mens League 3 category following his success last year at getting through to the League Finals. The hard work he'd put in since then showed, as he landed his half-out (double front somersault with a half-twist), earning a place in the final, where he again successfully completed his routine to achieve 5th place.
For both Chloe and Pete this was a great start to the season, with points securely stored. It was great to see them both building on their experience from last year and adding extra elements into their routines. It certainly made the trip over the Severn Bridge worth it for their families watching on!
Full results from the event can be found on The Trampoline League website.
---
by Mike Wakely