"Omne Trium Perfectum" as Stu wins at English Qualifier
THREE WINS OUT OF THREE as Stuart's fantastic season continued at the English Championships Qualifying event this past weekend.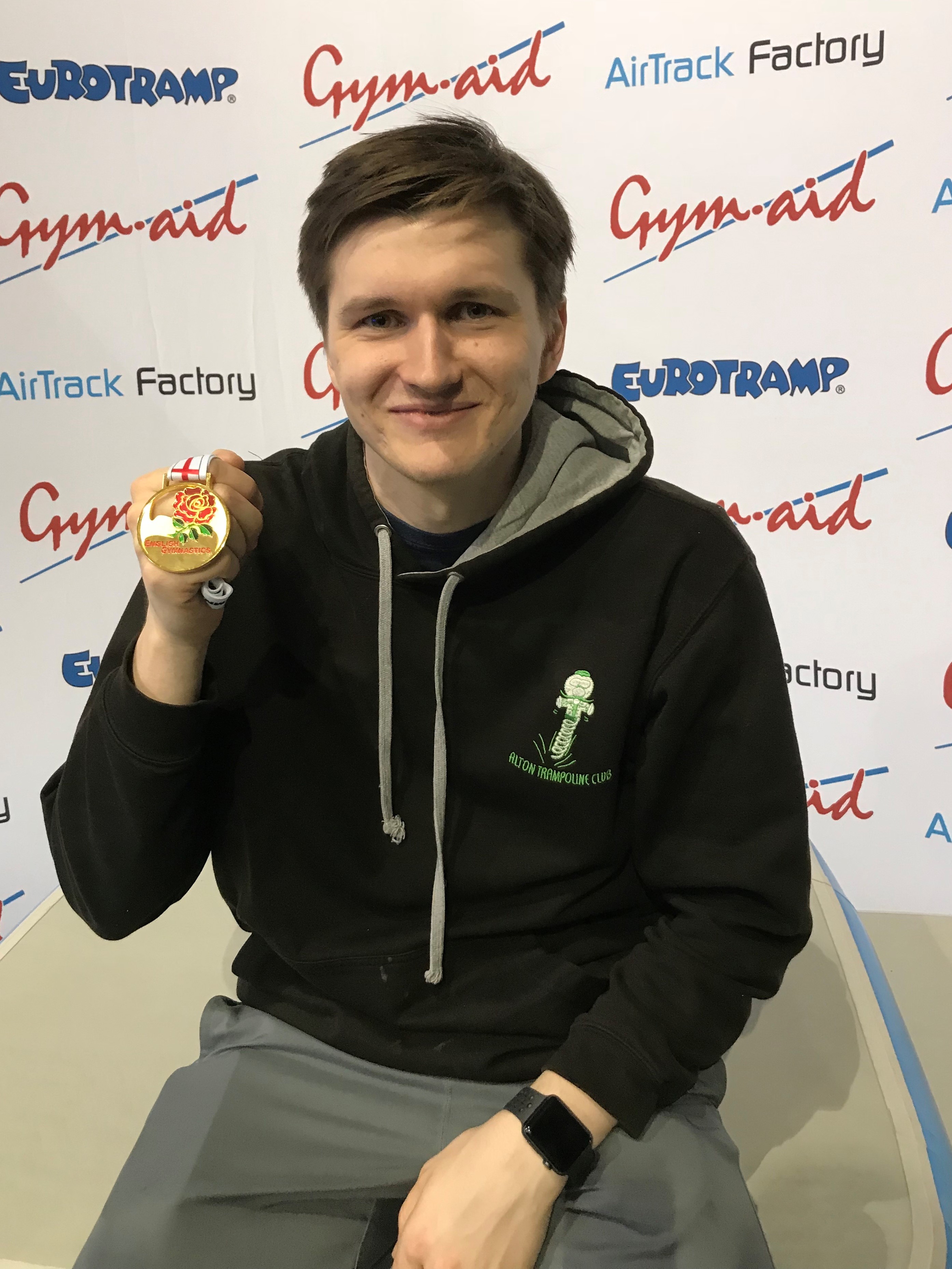 Following his wins at the first Qualifying event and then the Spring Series a few weeks ago, Stuart Sharpe showed great confidence in all of his routines, consistently being awarded Execution scores in the 8s and improving on previous scores for both his voluntary and final routines. The results also confirmed his qualification into the English Championships in October!
Looking at the increased number of competitors in the group, and the continually improving scores it is clear that the quality displayed by all of the gymnasts in the category are increasing, which is great to see.
For Stuart and his coaches there are three weeks to prepare for the next Spring Series event. In the meantime, congratulations once again to Stu for this recent fantastic performance!
To view all of the results, visit the British Gymnastics website.
---
by Mike Wakely