National Schools Champions!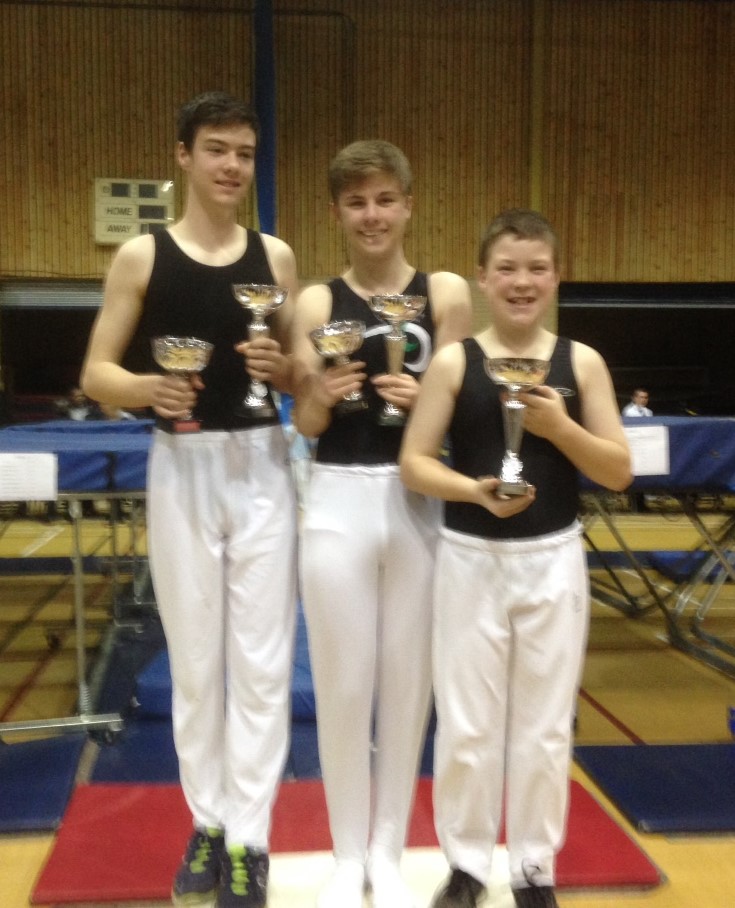 The National Schools Trampoline Finals were held today in Birmingham and we are proud to congratulate not one, but two National champions! Dan and Robert both came away as winners of their groups, with Alex winning 2nd place as well.
It was a journey that started back in December when all 3 of them competed in the Regional round in Alton, and then moved into the Zonal round in Oxford. After successfully coming through this, all three of the boys showed great courage to perform their routines in the Finals, where they were competing with pupils from all over the country. For Robert and Alex this was their first experience of a National competition and they coped with the experience magnificently.
A terrific accomplishment for all three of them: Dan representing South Downs College in the Under 19 Boys Category 2 Elite Category , Robert representing Perins School in the Under 14 Boys Category 1 Novice, and Alex representing Sun Hill Junior School in the Under 11 Boys Category 1 Novice.
Thanks must also go to their proud families, and to coaches Andy and Sylvia, who travelled up to Birmingham for them. Congratulations!!!
---
by Mike Wakely