Level 2 success for Maddi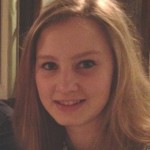 Congratulations to Maddison Woods, who has recently passed her Level 2 coaching course.
Maddi has been helping the club since Autumn last year, and has worked hard to build up her knowledge and experience so that she could demonstrate her competence in teaching the required skills.
Thank you as well to coaches Nicky and Abby for the help they gave to Maddi throughout.
---
by Mike Wakely