League Points for ATC members as Season Kicks Off at Eastleigh
It was a good start to the 2018 Trampoline League season with Alton members earning plenty of League points!
Following their appearance in the League Finals last year, Pete and James started solidly. After their initial two routines, both qualified for the group finals of their respective age groups, with James qualifying in 5th place and Pete in 2nd. James then remained in 5th with his final routine, while Pete used the opportunity to attempt a much harder routine, which didn't quite pay off as he finished in 6th. League points are based on the placings after the initial two routines, which meant that James scored 40 points for coming 5th, and Pete received a massive 75 points for placing 2nd after the initial routines!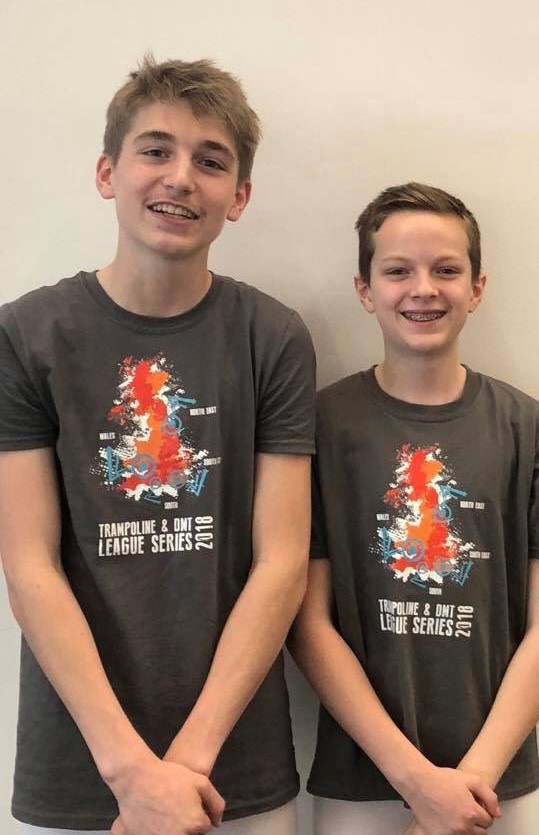 In the 11-12 years League 3 group, Jonty was taking part in his first national trampoline competition and did incredibly well. Everyone was delighted with his performance as he completed both routines and achieved 10th place.
Chloe Ellis, consistent throughout the whole of last year, was again in the points, securing 19th place in the large group of Over 19 Ladies. Her second routine especially showed what she is capable of, scoring a personal best with it and a whole mark higher than any routine she had completed previously.
Hattie was competing in a national Trampoline competition for the first time in a few years and improved on her last performance with the hardest routine she has competed to date. Hattie finished 45th in the second largest group of the event, and hopefully this performance is the start of her continuing to improve in both form and the difficulty of her routines.
Our only League 2 competitor, Alec Laurie, had a tough experience just getting to the venue! Being stuck in traffic for hours beforehand, Alec arrived at the venue in time to get one warm-up before competing. Despite this he managed to pull off both routines and earn himself 20 League points with a 10th place finish. A marked improvement over his performance in a University competition the day previously where he managed a total of 5 moves in the whole event!
There was a great team vibe across the competition, with team members staying at the event to support each other. Coach Lee Parrott described herself as "One very proud coach" after watching the display of our gymnasts and their camaraderie throughout. Well done to all of our competitors and best of luck for the season ahead!
As always, full results are available on the Trampoline League website.
---
by Mike Wakely