Jonty comes 2nd as he and Frankie qualify for League Finals
It was a successful weekend at the Trampoline & DMT League event in Cardiff as our members Jonty and Frankie both guaranteed themselves a place in the League Finals at the end of year!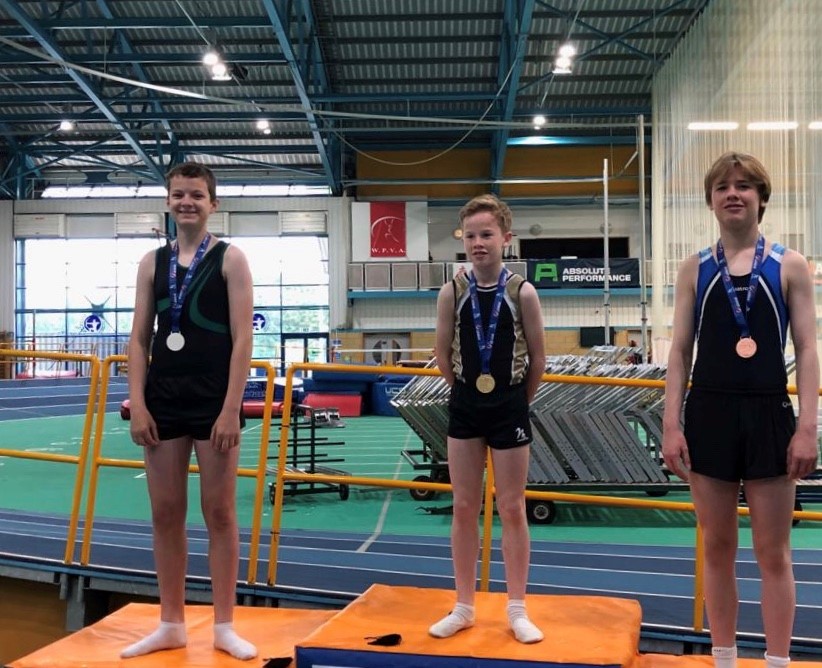 The weekend started well as Jonty competed in the League 3 Trampoline competition. Despite finishing within millimetres of the end mat, he managed to remain on the bed and successfully completed his routines to finish in 16th place and earn himself his first League points of the year.
On Sunday things got even better for Jonty as he won the Silver medal in the League 3 DMT competition! Frankie almost matched this is her larger group, as she did well to finish in 5th. Her group was so close she was only 0.2 off of 2nd place, which was a result of her toe being judged to have landed outside the target zone – such are the fine margins in DMT!
The league points they earned from their fantastic performances in DMT mean that they have both secured a place in the League Finals, and made even more impressive considering neither one had been able to prepare fully due to injuries. Jonty also currently sits in 22nd position overall in his Trampoline group with one more League event remaining and the top 24 qualifying, so will have to wait until the end of August to discover whether he'll be competing in both disciplines.
Congratulations once again to them both!
---
by Mike Wakely