James wins Bronze at Trampoline League in Cardiff
Congratulations to James, who won his first ever League medal after coming 3rd in the Trampoline League last weekend in Cardiff.
It was the second Trampoline League event of the season, and James followed up on a confident display in the first event to reach his highest placing, securing his first podium placing, his first medal at a League event, and enough points to guarantee him a place in the League Finals at the end of the year!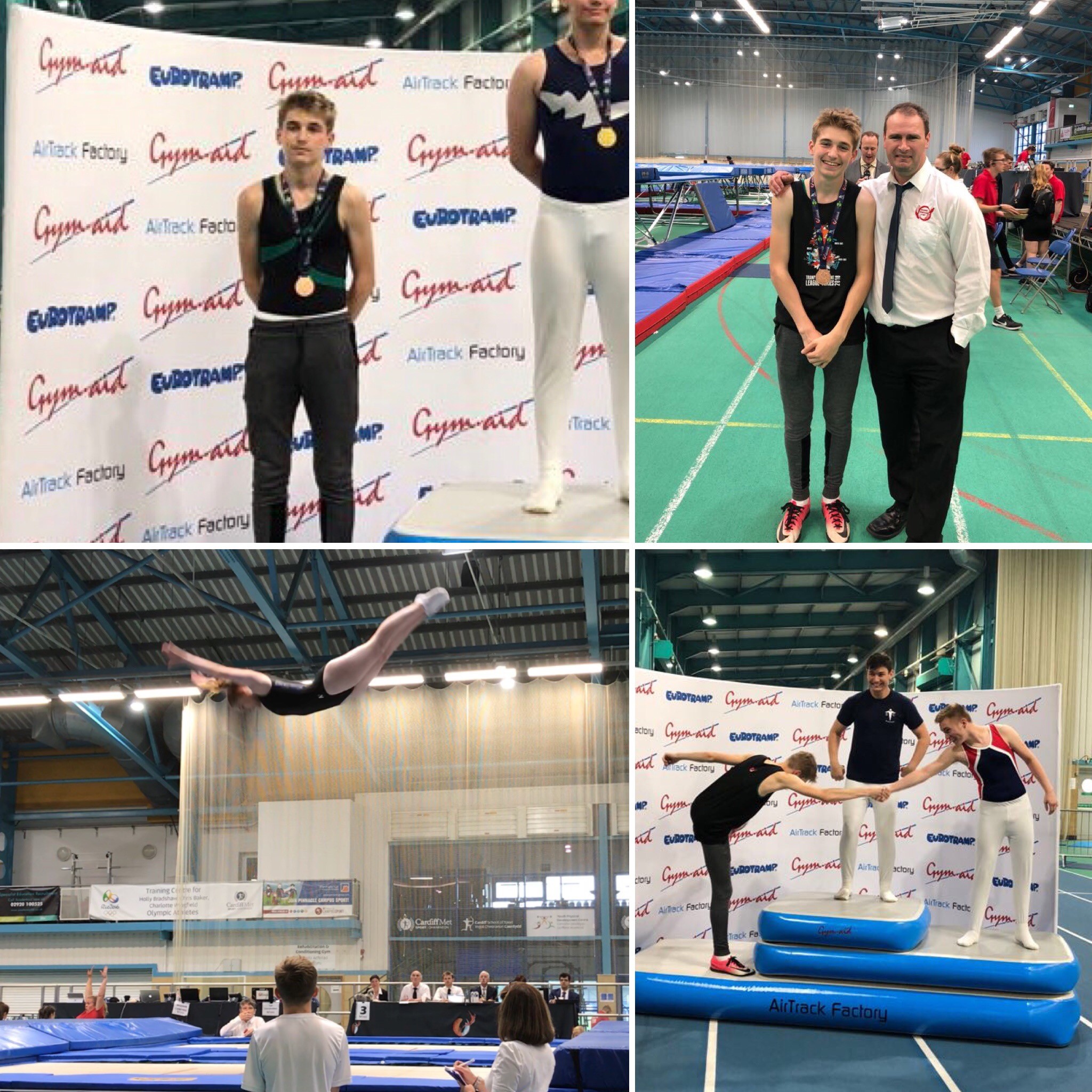 Pete Walley is also going to join James in the League Finals as he secured 5th place and enough points to guarantee a top 12 finish regardless of what happens at the next two competitions. Pete played it safe and completed two easier 'Set' routines, working on improving his form, and it proved the right thing to do and was shown in the improved Execution Scores he received. This will make it three year's running that Pete has reached the Finals weekend – an excellent achievement!
Despite just missing out on League points by coming 26th, Chloe Ellis completed her hardest routine yet, with a 10-somersault voluntary routine this was the first time that Chloe had attempted this in a competition, so still plenty to take away. It was only Chloe's lower HD scores which was the main difference between her and the other gymnasts around her.
Overall it was another good outing for ATC, and we'd like to thank everyone who gave time over the Bank Holiday weekend so that our members could take part.
If you are interested in the full results, they can be found on the Trampoline League website.
---
by Mike Wakely