Great Time at Local Friendly Competition
Our members enjoyed a fun and successful day down the road at Haslemere at a Friendly competition. The event was organised by our friends at Swallows TC and saw ourselves, Swallows, Alpha, Starlight, Phoenix, and P.S. Trampoline & Gymnastics all taking part.
Open to all ages and abilities, we had members taking part all the way from Novice and Disabilities through to the Elite categories, who were practicing their routines ahead of upcoming competitions.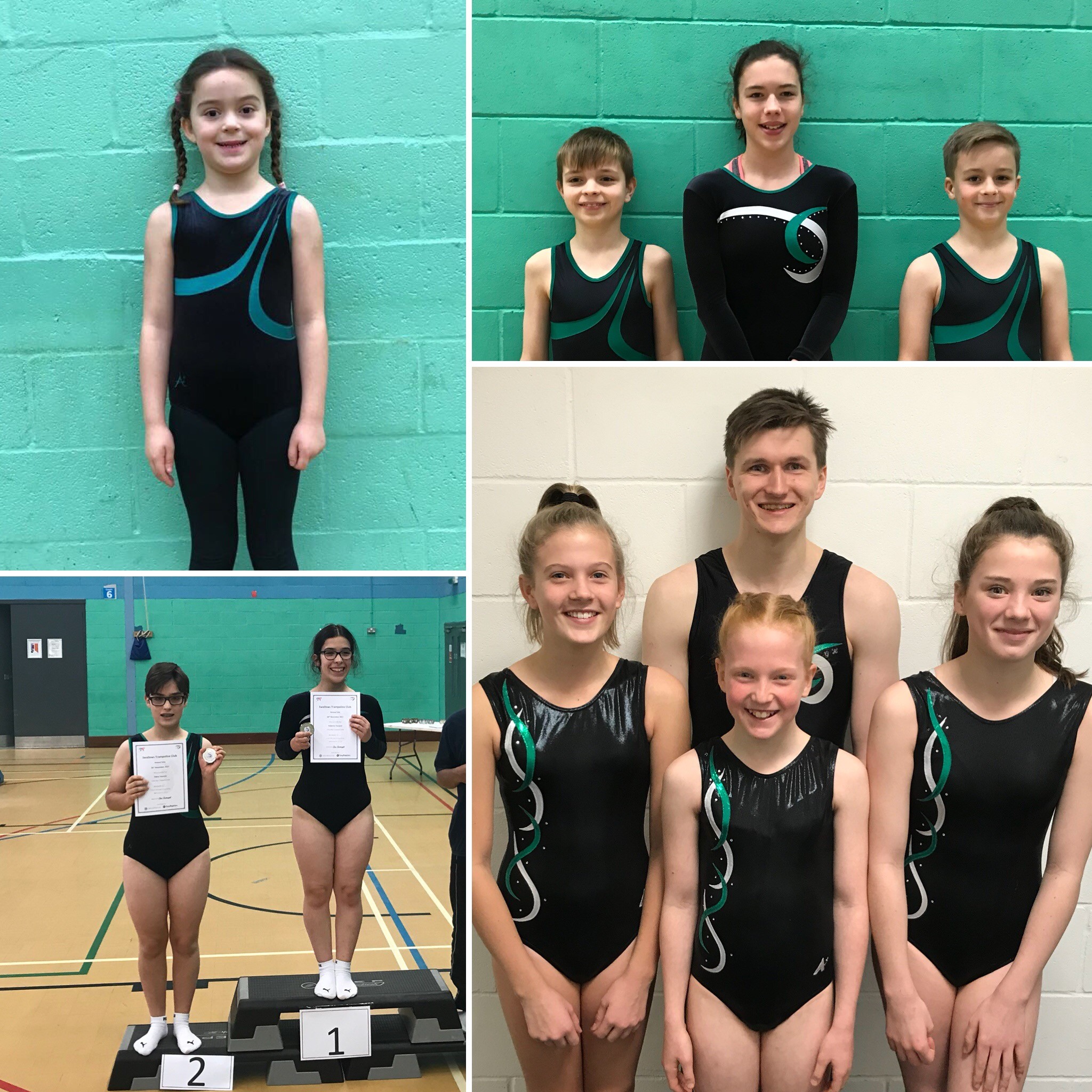 Isla, fresh from taking part in her first ever event at our recent club Championships, did a brilliant job in her first ever larger competition, as she came 6th in the Novice Under 8s.
Reuben, Anna and Isaac all successfully completed the somersaults in their routines, as they came 7th, 8th and 9th in the Advanced A Under 13s group.
In the Disability category, Federica excelled, producing a confident routine, and she was thrilled to come away in FIRST PLACE and take the winner's trophy! Her sister Elena did incredibly well to come away with the runner's up trophy! For her, it wasn't just the accomplishment of coming 2nd, but it was the very first time she was attempting to overcome her nerves and land a front landing in a competition, which she successfully managed in both routines, so a huge well done to her and her coach, Seren.
In the Elite A group, Scarlett and Frankie were attempting their new routines, while Ezri was pushing ahead with her new routine for the 2018 competition season. Despite a couple of wobbles, all three girls came through and completed their harder routines, with Frankie coming 4th, Ezri 3rd and Scarlett finishing in 2nd place.
Last, but no means least, Stuart produced a high quality routine which, even with a lower difficulty than other Elite competitors, saw him score the second highest score of the day, and he came away with a trophy and certificate for 1st place.
Well done to all our members and to the support from their coaches and parents. Special mention to Lisa, Stuart and Vicky, who all coached and officiated throughout the day. Thank you to Swallows for hosting and we look forward to next year when the local clubs can come together again for another exciting Friendly competition!
---
by Mike Wakely