Gala joy as Alton hit the heights at Haslemere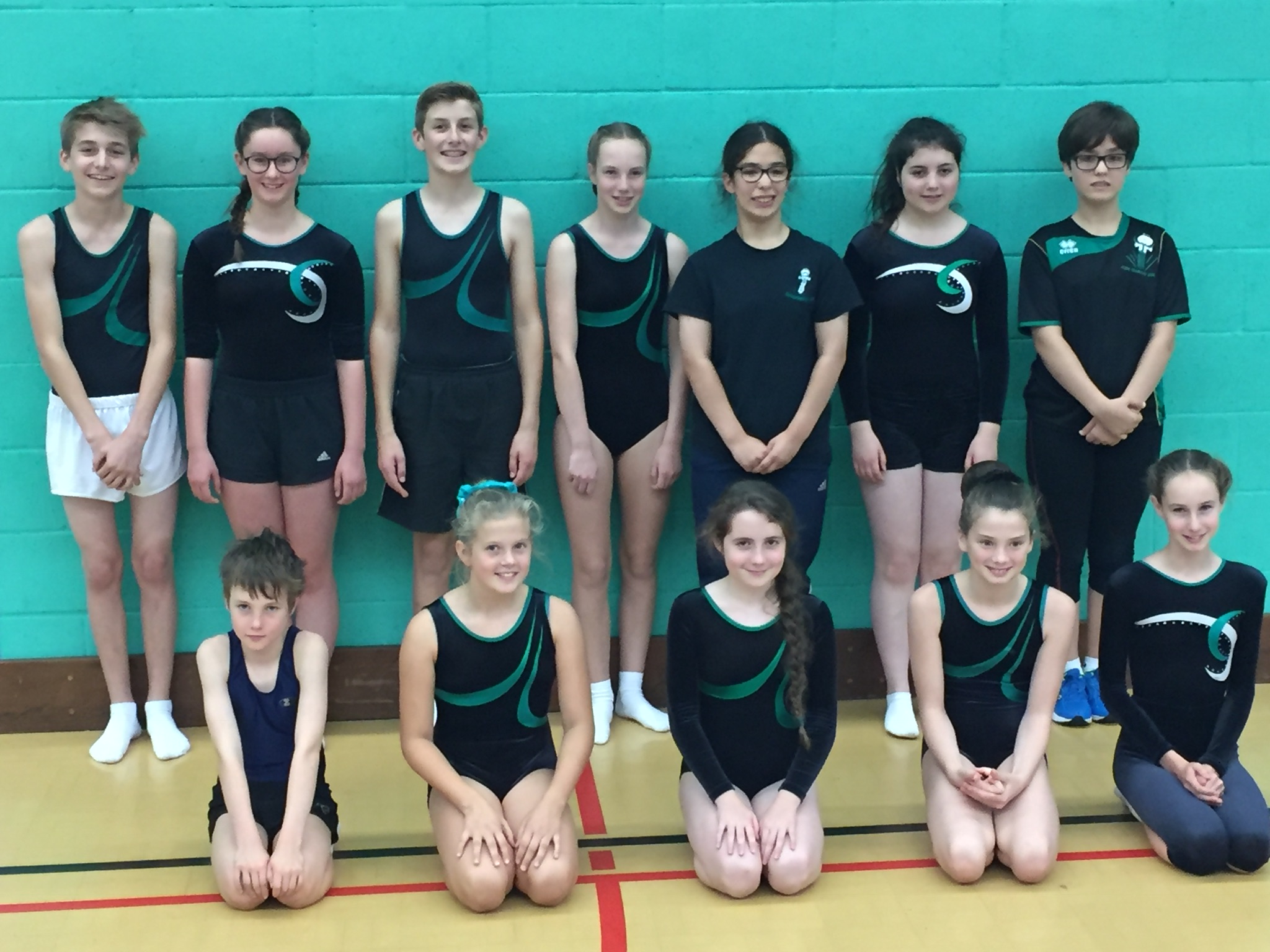 There was much joy as Alton members produced a number of successful results at the local trampoline competition in Haslemere.
In its 3rd year since its inception, the local competition was open to all levels from Novice and TPD up to Elite, and saw members from Alton, Xcel, Alpha, Swallows and, for the first time, Portsmouth Schools Trampoline Club take part.
Anna and Elliot were both competing in the Intermediate groups – routines containing a front or back landing but no somersaults. Both were rewarded when they completed all of their skills as they were presented with 1st place trophies on top of the podium.
In the TPD category, sisters Federica and Elena were competing together in a competition for the first time. It proved to be a great occasion for the girls and they both came away with 2nd place trophies after completing all 20 skills.
Five Alton girls were all somersaulting in the Advanced category. There was little to choose between them as they all performed well. Scarlett scored an 8.0 in her set routine and her strong scores were enough for her to secure a place on the podium with 3rd place. Ezri and Jasmine came joint 4th and Lorna narrowly behind in 6th. Rosina showed how much she has improved over the last year with a lovely set routine and while a her voluntary didn't quite go according to plan, she had plenty of positives to take away from 6th place in her group.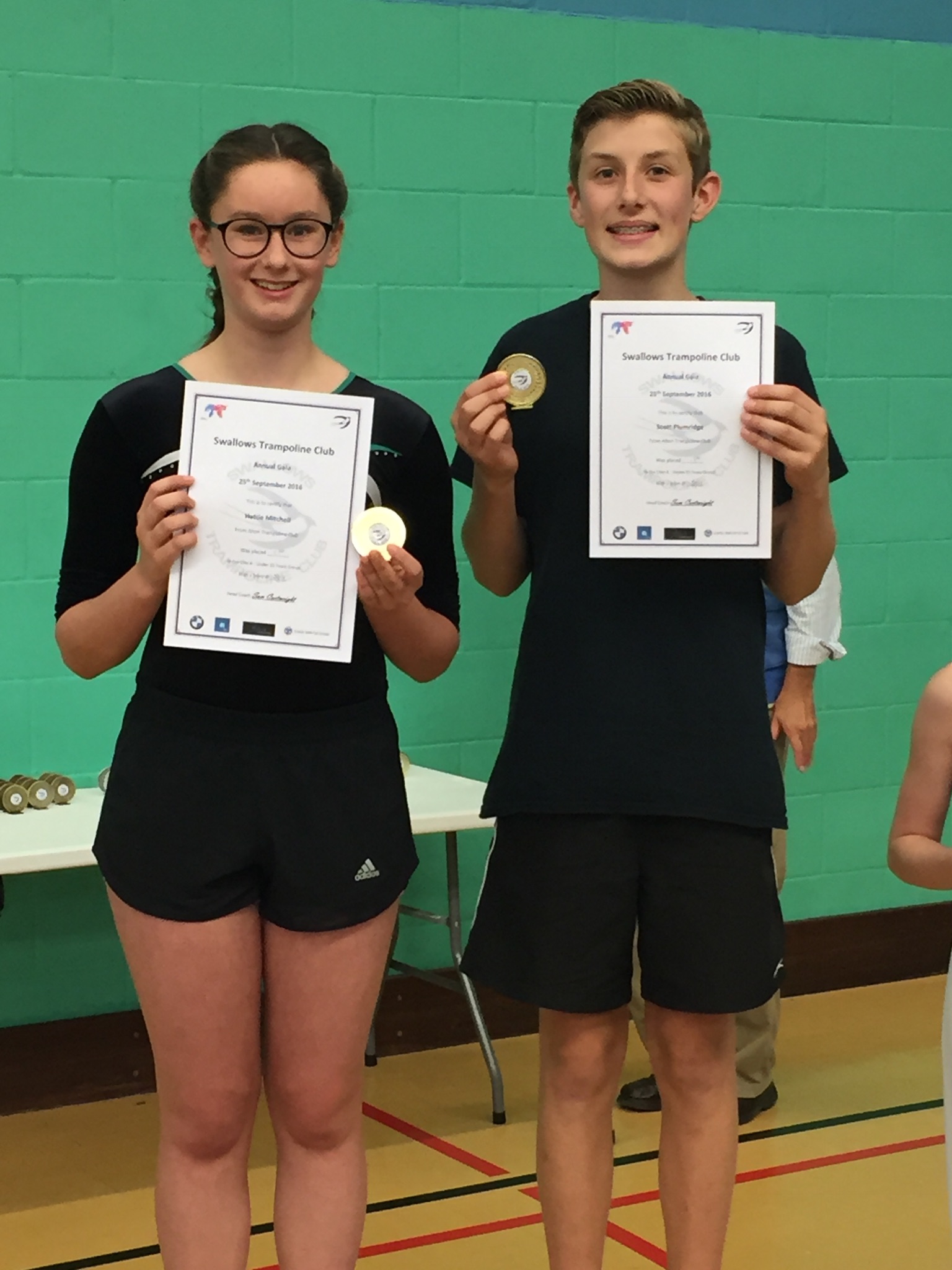 The Elite A group saw more trophies for Alton members as Hattie and Scott had to both find a way to fit on top of the podium as they came joint 1st in the Under 15s, while James and Seren earned Silver and Bronze respectively in the Over 15s. Also of note was Eloise who, despite a setback in her compulsory routine, completed an excellent 2nd routine which actually received the highest execution score out of all of the Elite competitors.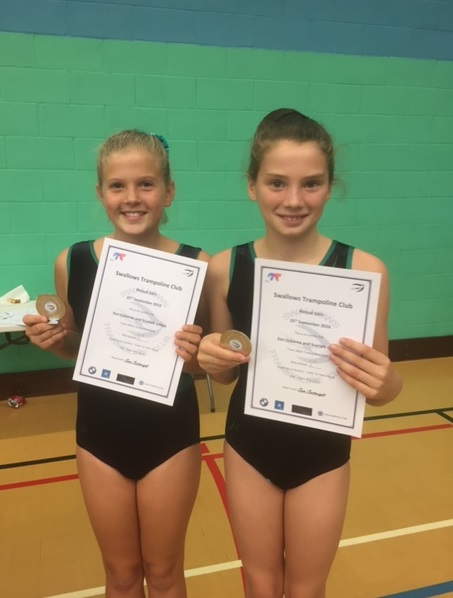 The day concluded with the always-impressive Synchro event. It proved to be a family affair as the sister pairings of Seren and Rosina, plus Jasmine and Eloise all came away with 3rd place in their respective groups to ensure that all family members came away with trophies! Following her 3rd place in the individual, Scarlett went one better as she and Ezri scored well to earn 2nd place, capping off a successful day for our members.
Thanks to Swallows for doing a good job of hosting the competition, with special mention to Richard Lewis for his work in organising the scheduling and entries for the event. The support throughout the competition from all clubs was great to see. Full results from the day can be found below and our results video will be completed soon.
| | |
| --- | --- |
| Full results from the Swallows Gala: | |
---
by Mike Wakely