Flying start to the Regional season at Farnborough
A terrific start to the National season saw over 20 members from Alton Trampoline Club make the short trip to Farnborough to compete in the first Regional competition of the year, with over half of our competitors coming away with a trophy.
The event saw an overall increase in the number of competitors, with over 600 high-flying routines competed over the course of the 8-hour day.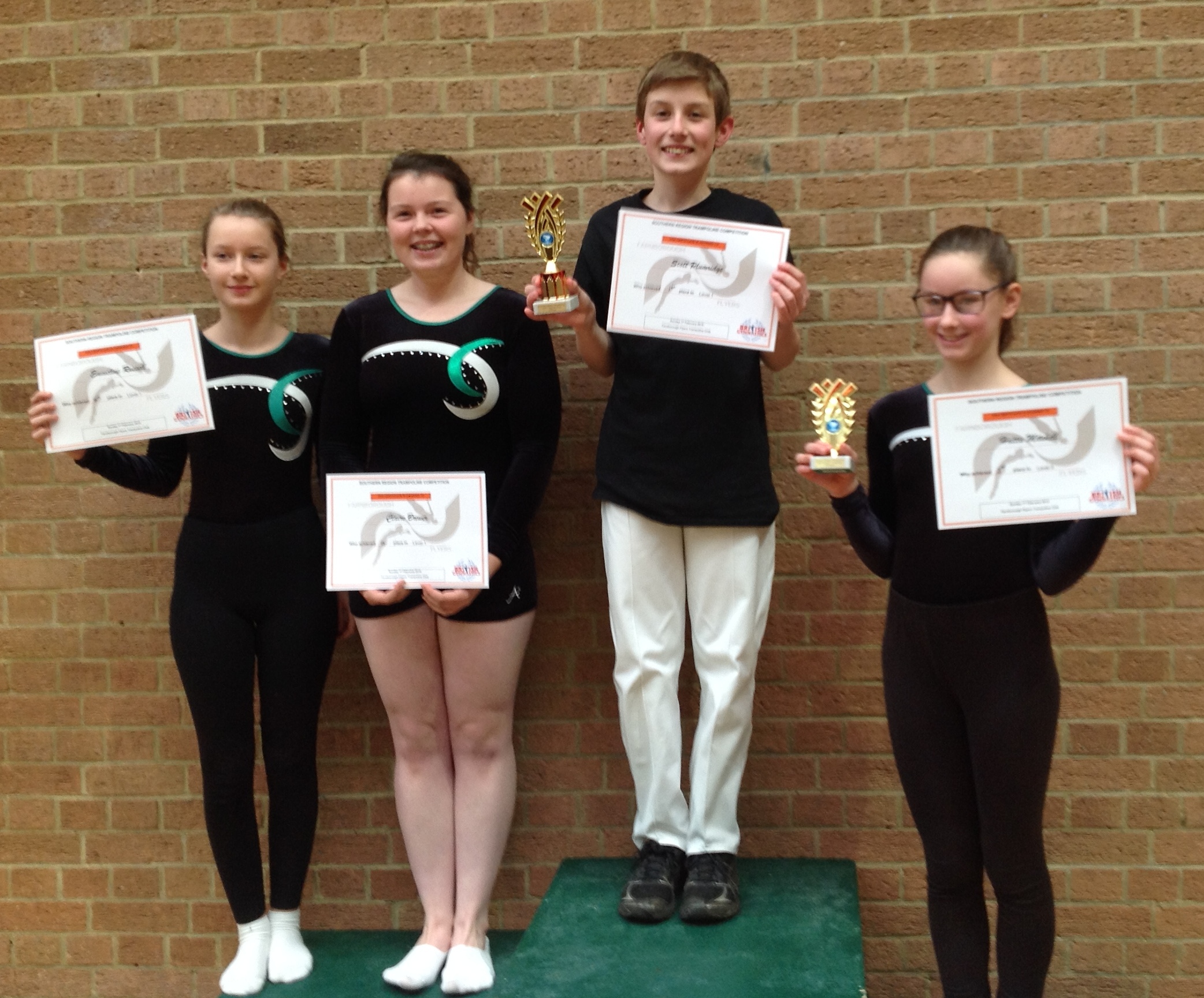 The day started well with Hattie, Ben and Scott all winning trophies, and this was shortly followed by Harry and Ethan, who both won their respective groups after achieving personal bests from their routines.
Courtney also produced her best performance in a regional competition to come away with a 3rd place podium, while both Claire and Chloe narrowly missed out on a podium place managing 4th in their groups.
In the NDP 1 category Scarlett then took her place on the podium for the first time at a Regional qualifier, and Katherine performed well in a competitive NDP 6 group to come 3rd.
There were other excellent performances by ATC members, some of whom were competing at a higher grade for the first time. All of them overcoming any trepidation to get through their routines and many personal achievements were met.
The day finished on a high, as all of our performers in the Disability grades showed great composure to all come away with a trophy. Well done to Alex, Robert and Federica.
By achieving the minimum score and coming in the top 2 so far this year, Scott, Harry, Ethan and Scarlett all stand themselves in contention for qualifying for the Regional Finals later in the year.
With some fantastic support from parents, coaches and other members throughout the day, it was a successful start to the Regional season overall. Well done to everyone who competed and helped out!
Full results for the competition can be downloaded from our Downloads page, or on the link below:
---
by Mike Wakely