Federica wins Trophy at 2020 National Schools Finals
There was a magnificent result over the weekend as Federica Vazzana won a trophy at the BSGA National Schools Trampoline Finals!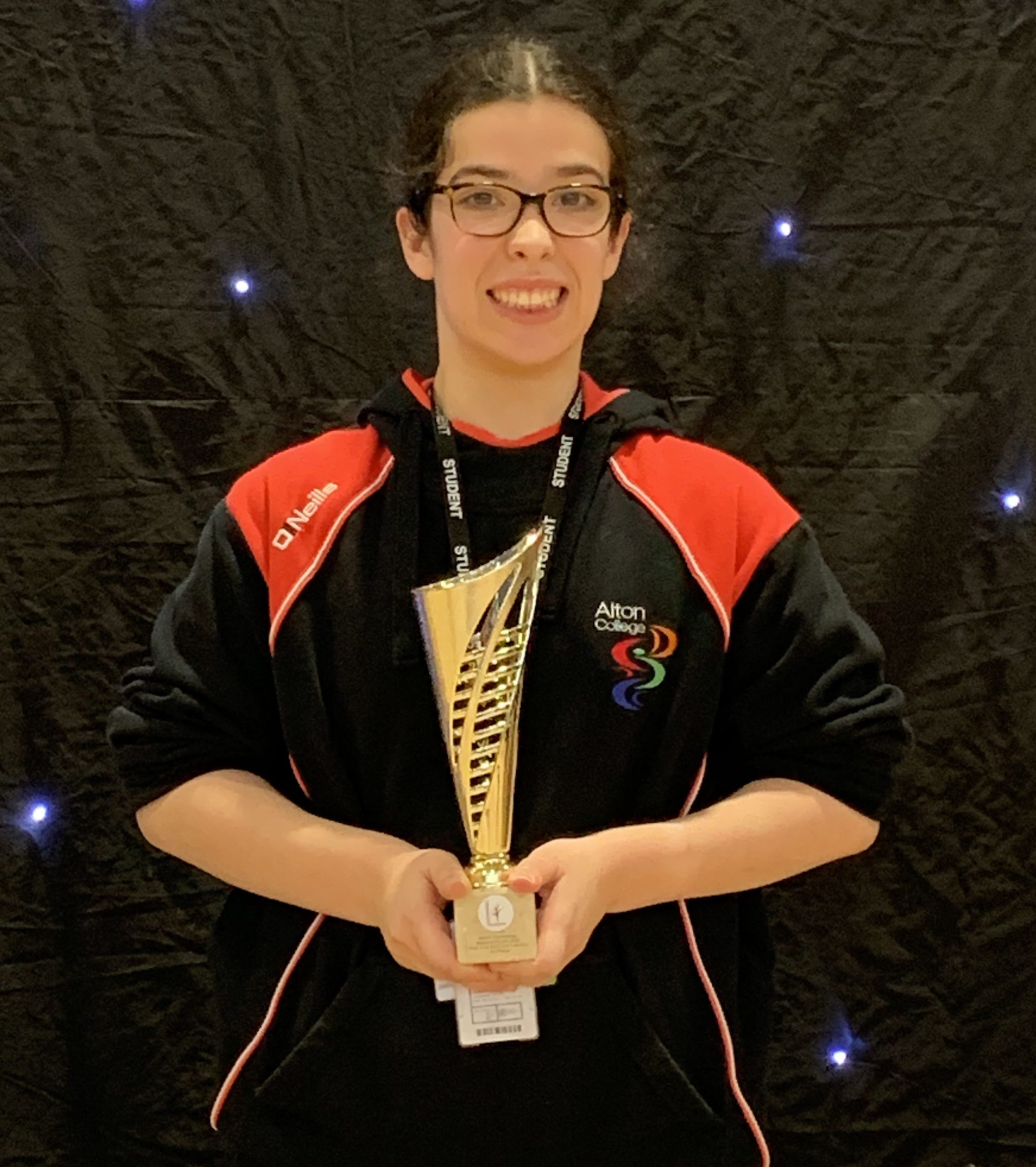 Representing Alton College, Federica was competing in the Disability Cat 1 Novice Years 7-14 Girls group. She performed two excellent routines to finish in 3rd place, earning herself a deserving place on the podium and rewarded with a trophy for her performance.
It was a particularly competitive group, with over half of the competitors attempting somersaults in their routines. Federica's excellent form and her skill in remaining in the centre of the trampoline throughout (scoring 10s and 9.9s for HD) scored her a grand total over 50, and just 0.05 off 2nd place, such was the closeness of the gymnasts in her group.
Federica's Mum, Anne, who spent her Birthday supported her alongside Head Coach Mike, wanted to express her thanks to her coach James Acott too, and exclaimed how "proud we all are of her!"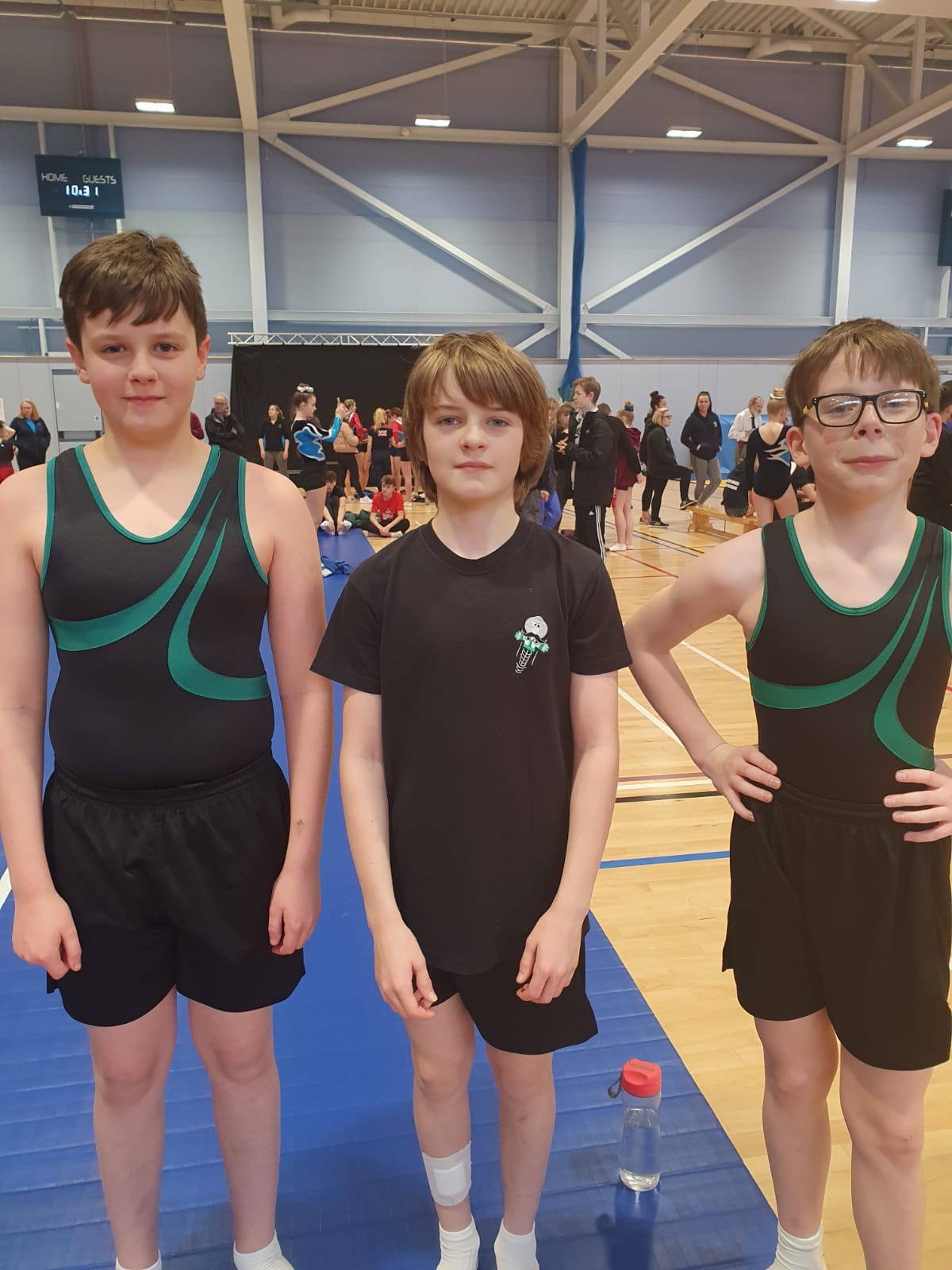 ATC also had another member in the Finals, as Zaki took flight in the Intermediate Years 7-9 Boys group representing Eggar's School. He had been working on harder routines, and successfully pulled them off, as he finished in a hugely respectable 7th place.
Zaki also formed part of the Eggar's School Team, along with our very own Alex, and Ethan who competes with our friends at Alpha. The boys, who were a late entry to the event, did a great job representing their school, as they finished in 4th place. They also used the opportunity to impress their PE teacher, Mrs Jones, who was terrific in supporting them at the event.
With all the uncertainly surrounding the news and climate at the moment, this was a day filled with positivity and we are delighted and proud of our members and their performances and achievements, as we're sure their schools are too. Well done to all!
---
by Mike Wakely