Federica Qualifies for National Schools Finals
Federica celebrated over her birthday weekend as she qualified for the National Schools Finals by winning the Southern Zonal competition!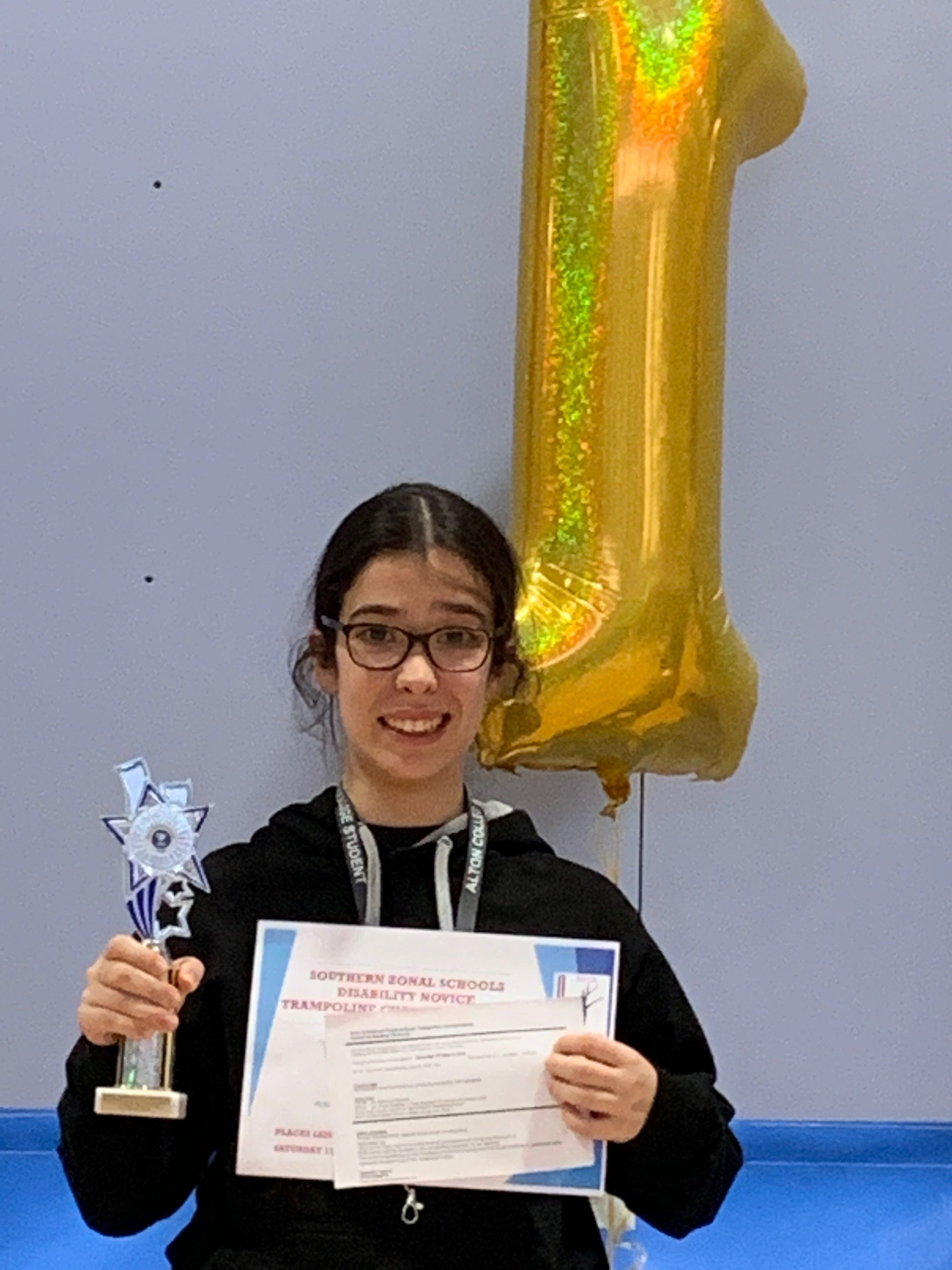 Federica, representing Alton College, was competing alongside her sister, Elena, who herself was representing Stepping Stones School. Both had previously qualified and were in the same Category 1 Girls Novice Years 7-14 group.
Both girls did an excellent job in completing all of their routines, both scoring well and improving on their performances in the previous round, scoring a total of over 50 each. The whole group was incredibly close, with less than 2 marks between everyone.
It proved to be Federica's day as she finished in 1st, while Elena can be proud of her 4th place finish. It means that Federica has earned herself a place at the National Schools Finals in March which is a wonderful accomplishment and a terrific birthday gift!
Thanks to our coach James. P for attending the event and supporting the girls.
---
by Mike Wakely