Federica and Elena emerge victorious at Regional Schools competitions
A fantastic end to 2018 as sisters Federica and Elena both came away as winners at the Regional round of the 2018-19 BSGA Schools Competition!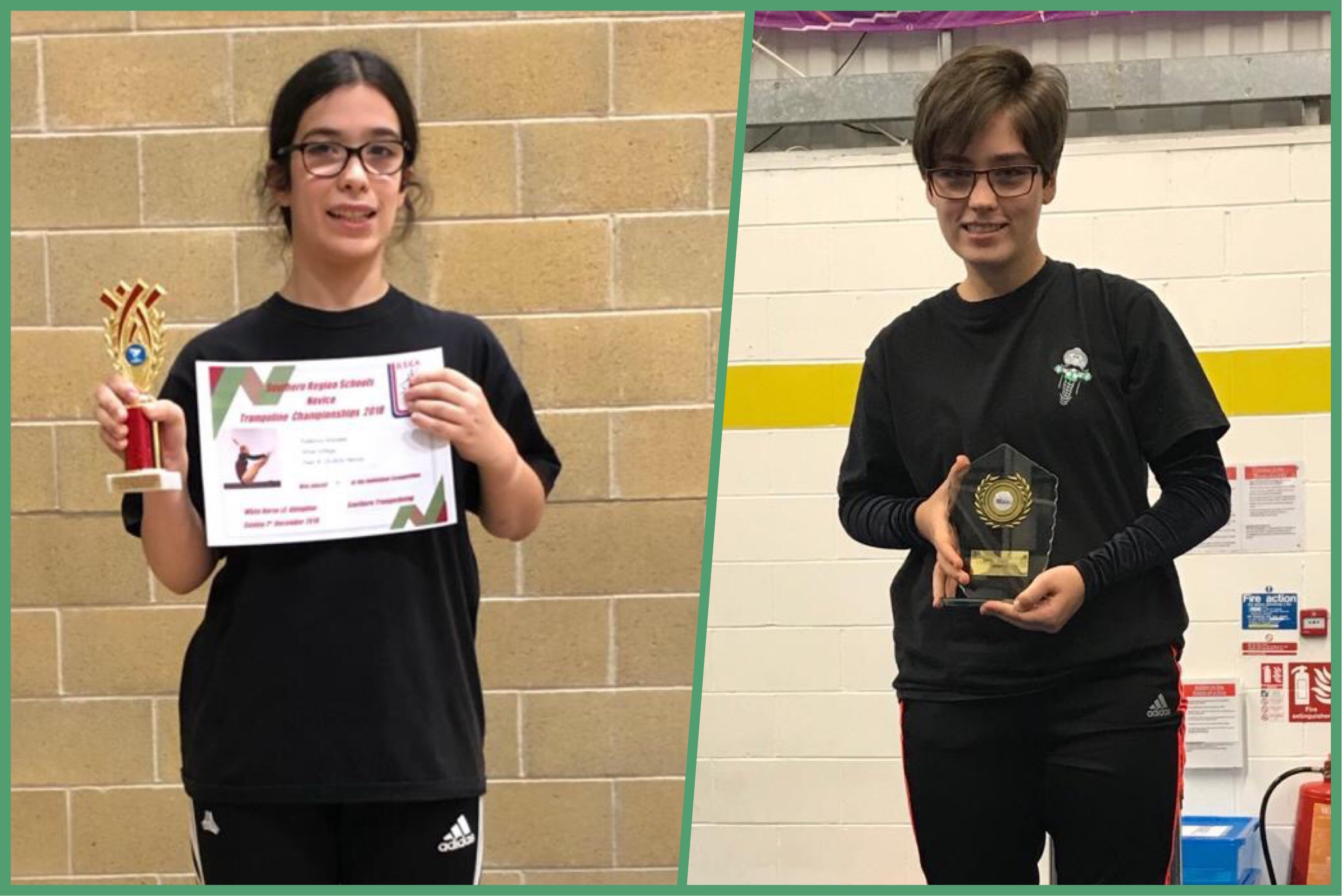 Despite competing on the same day, both sisters attend schools in different regions, so while Federica was competing in the South-East round in Oxford, Elena was 120 miles away competing in the Southern round in Kent!
Federica was representing Alton College as she won the Category 1 Girls Novice Years 7-14 competition. She made some extra bounces in her voluntary routine, although with scores in the 7s across the board in her compulsory routine she can rightfully be pleased.
Elena was competing in the same group, but representing Stepping Stones in the South. Following her success at the recent friendly competition, she again completed her harder voluntary routine and like her sister she successfully finished in 1st place!
The results mean that both girls qualified for the Zonal round, due to take place in Eastleigh on Saturday January 19th, where both girls will be competing in the same group.
Well done to them both! This really was an excellent achievement, for them, their schools, and for the club. A huge thank you too, to Sylvia and to Lisa Lewis for supporting the girls at the competitions. A wonderful end to the year, and best of luck to them both in January!
---
by Mike Wakely