Farewell to Coach Jasmine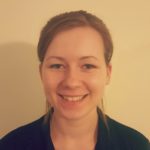 We would like to extend our thanks as we bid a fond farewell to coach Jasmine Sibley.
Jasmine was originally a junior member with the club who returned in 2017 as both a competitor and a coach. She continued to coach throughout her University course and even qualified as a competitor to compete in the Regional Team Qualifier. Now she has successfully gained letters after her name and entered full-time employment she has decided to step back from regular coaching.
We would like to thank Jasmine Sibley BSc for all of the support she has given her members and wish her all the very best for the future.
---
by Mike Wakely