Elliot does the double as ATC do well at Regional Competition
Elliot performed some terrific skills to come away with trophies in both Trampolining and DMT, as Alton members had a successful day at the final Southern Regional competition before the Regional Qualifiers.
This was the final opportunity for all Trampoline and DMT competitors to achieve the required qualifying score for the Regional Team Qualifier in March. Elliot, one of the our youngest competitors, scored well in his two Trampoline routines (including a perfect 10 for HD in one of them!) to come 2nd in the NDP Level 1 group. He then followed this by landing all four of his passes in DMT in the afternoon to win 1st place! His scores also meant that he qualified for the Regional Team Qualifier in both events. This was a great response from Elliot, who narrowly missed the qualifying score last year and was just one place away from qualifying for the Schools Zonals round a few months ago. His two trophies were a great reward for the hard work he and his Coach, Pete, have put in since then.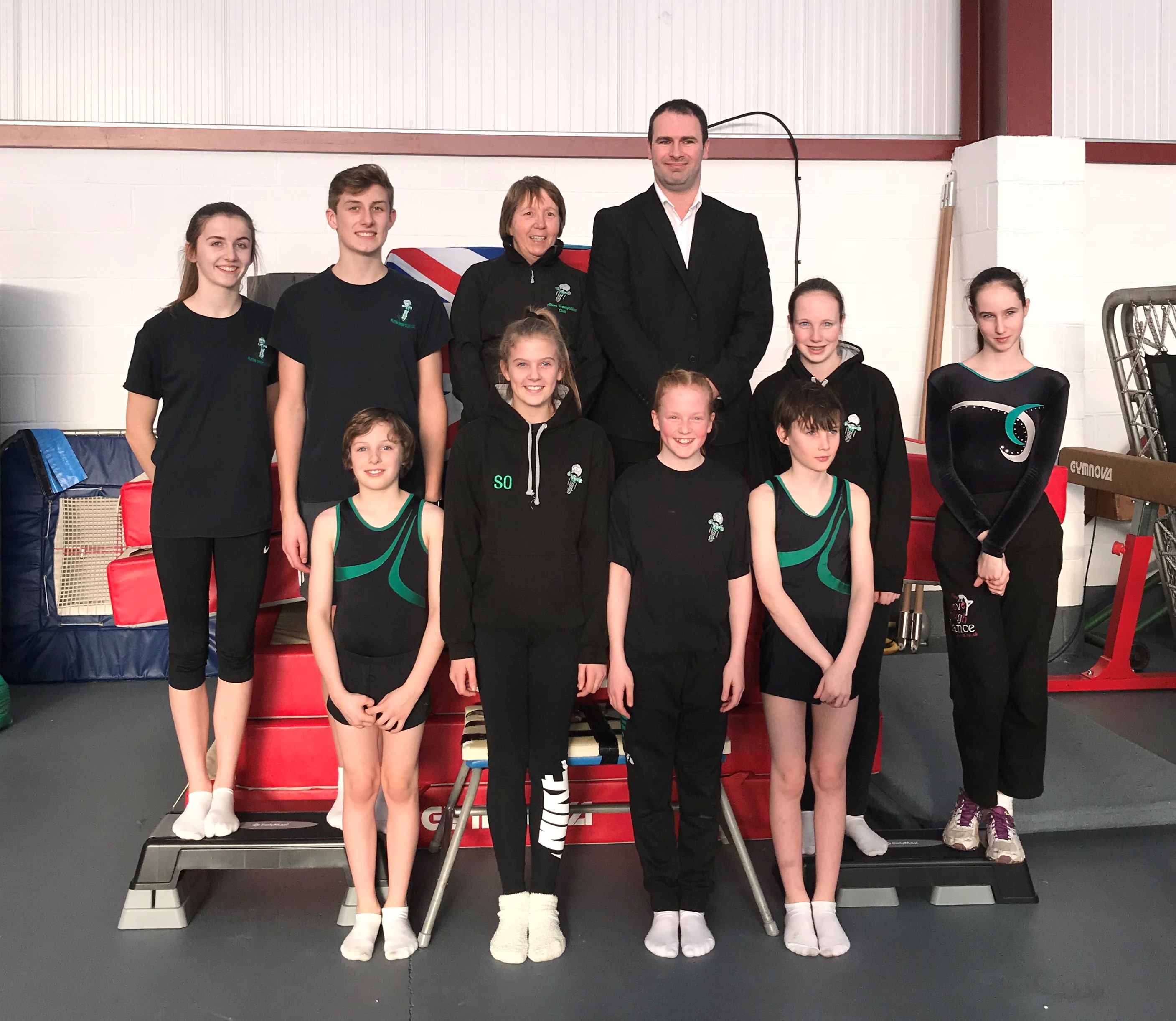 There were other members who were competing in both Trampoline and DMT on the day. This included Frankie, Lorna, Scott and Eloise. All four of them achieved the qualification score in at least one of the events, with Frankie and Lorna qualifying in both. Frankie, Lorna and Scott also all earned trophies for their DMT performance. Ezri and Scarlett unfortunately had to pull out, but both had already qualified at previous competitions.
Molly was successful in attempting a Back Somersault in a Trampoline competition for the very first time, as she secured the required score in the NDP 1 category, while the more experienced Hattie and Katherine both earning their place at the Regional Qualifier with their performances in the NDP 5 category.
With both her brother and sister also qualifying, Jasmine made it a full house as she qualified in the NDP 3 group.
Last, but by no means least, Alex went one better than his last DMT competition as he got to stand on top of the podium and was rewarded with a 1st place trophy for his performance!
Well done to everyone who took part, and we are pleased that there will now be an increased Alton presence at the Regional Team Qualifier.
Full results from the day can be found here:
Results – Trampoline and DMT Southern Regional Compulsory Event 2 – 2018
Trampoline:
DMT:
---
by Mike Wakely