Elena competes in the National Schools Finals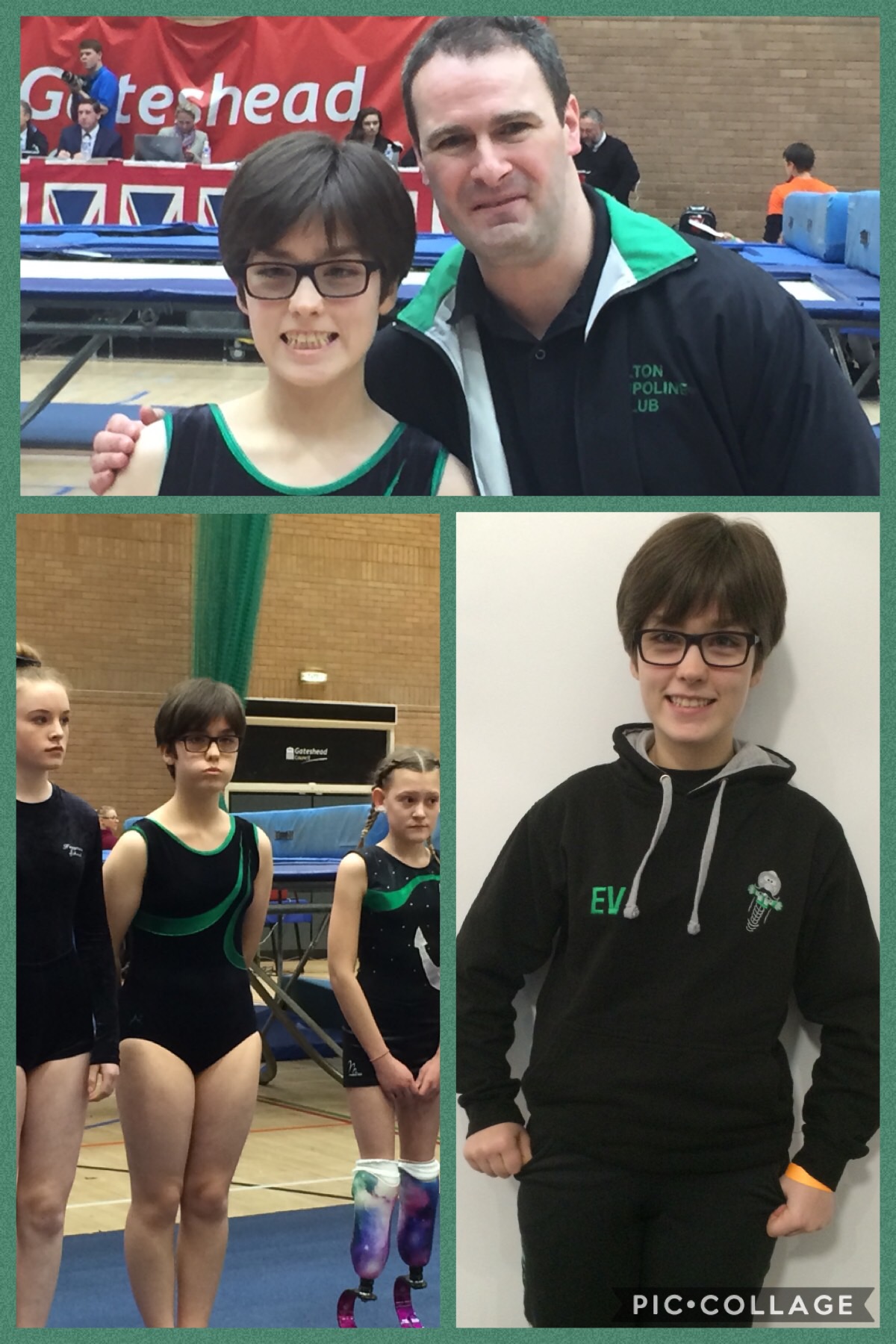 It was a performance to be proud of as Elena achieved 4th place at the 2017 National Schools Trampoline Finals representing Stepping Stones School.
Competing in the Novice Disability Category 1 Under 14 group, Elena had previously qualified through both the Regional and Zonal rounds to reach the finals. The 300-mile journey North to Gateshead proved worthwhile as she coped with the pressure of competing in the Finals to produce two excellent routines, much to the delight of her family watching on from the stands.
Head Coach Mike said "Elena can come away proud of what she's achieved and in how much she's improved. She and her coaches have worked really hard, and she was also a terrific representative for Stepping Stones School".
Stepping Stones School congratulated Elena and called it a "great result!"
Full results can be downloaded from the North of England Trampoline Committee website.
---
by Mike Wakely