Elena and Pete at East Hampshire Sports Awards 2018
The 2018 East Hampshire Sports Awards was held last Thursday at our members Pete Walley and Elena were both shortlisted for awards.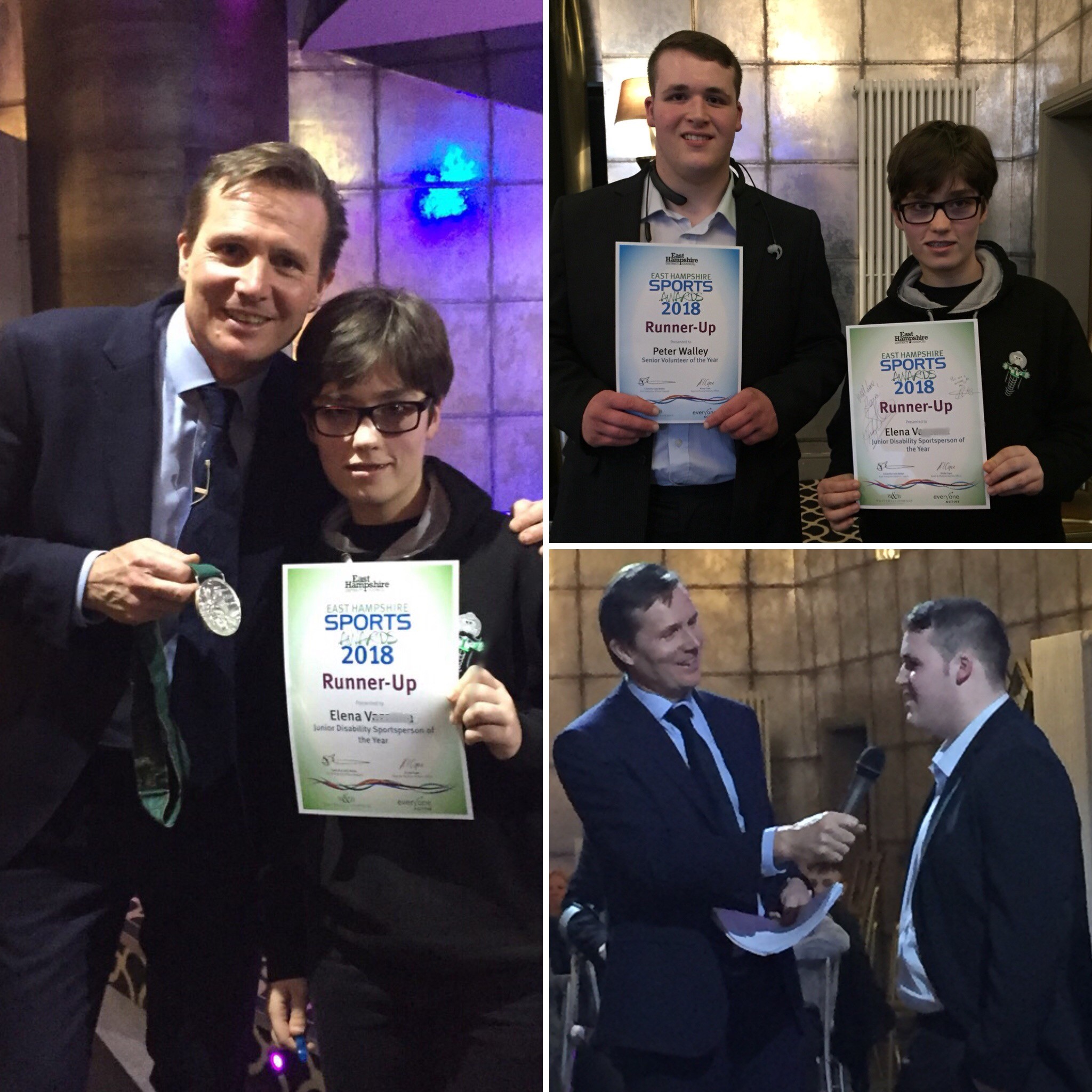 Recognising the sporting efforts and accomplishments of sports people throughout East Hampshire, this year saw Olympic legend Roger Black MBE presenting the awards and speaking with all of the nominees.
Both Pete and Elena were awarded Runners-up in their respective categories. Pete had been shortlisted in the 'Senior Volunteer of the Year' category, while Elena was shortlisted as 'Junior Disability Sportsperson'. Roger Black spoke highly of them both, and Pete spoke well when interviewed in front of the audience consisting of sporting talent from throughout the region.
It was a fantastic evening for Pete, Elena, and their families, and we are delighted that they were recognised for what they have done. They have both been terrific ambassadors for the club and should be proud of what they have been achieving and hope that they continue. Well done to all those shortlisted at the awards.
---
by Mike Wakely