East Hampshire Sports Awards 2017 – trophies for ATC members
CONGRATULATIONS TO STUART AND FEDERICA, who are each celebrating after winning trophies at the 2017 East Hampshire Sports Awards for their achievements!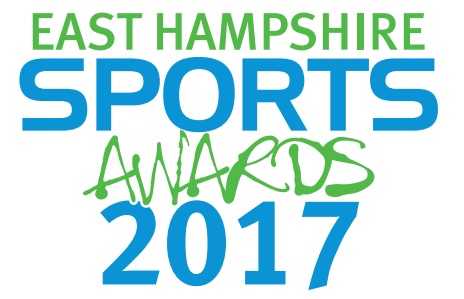 Athletes, coaches, families and friends attended the East Hampshire Sports Awards to celebrate and recognise the achievements of sports people from across the area in a broad spectrum of activities.
Following their success last month at the Alton & District Sports Awards, Stuart, Federica and Seren had all been shortlisted for the East Hampshire Awards.
It was a terrific evening featuring a special guest who knows a thing or two about success in sport: Alex Danson from GBs Olympic Hockey gold medal-winning team!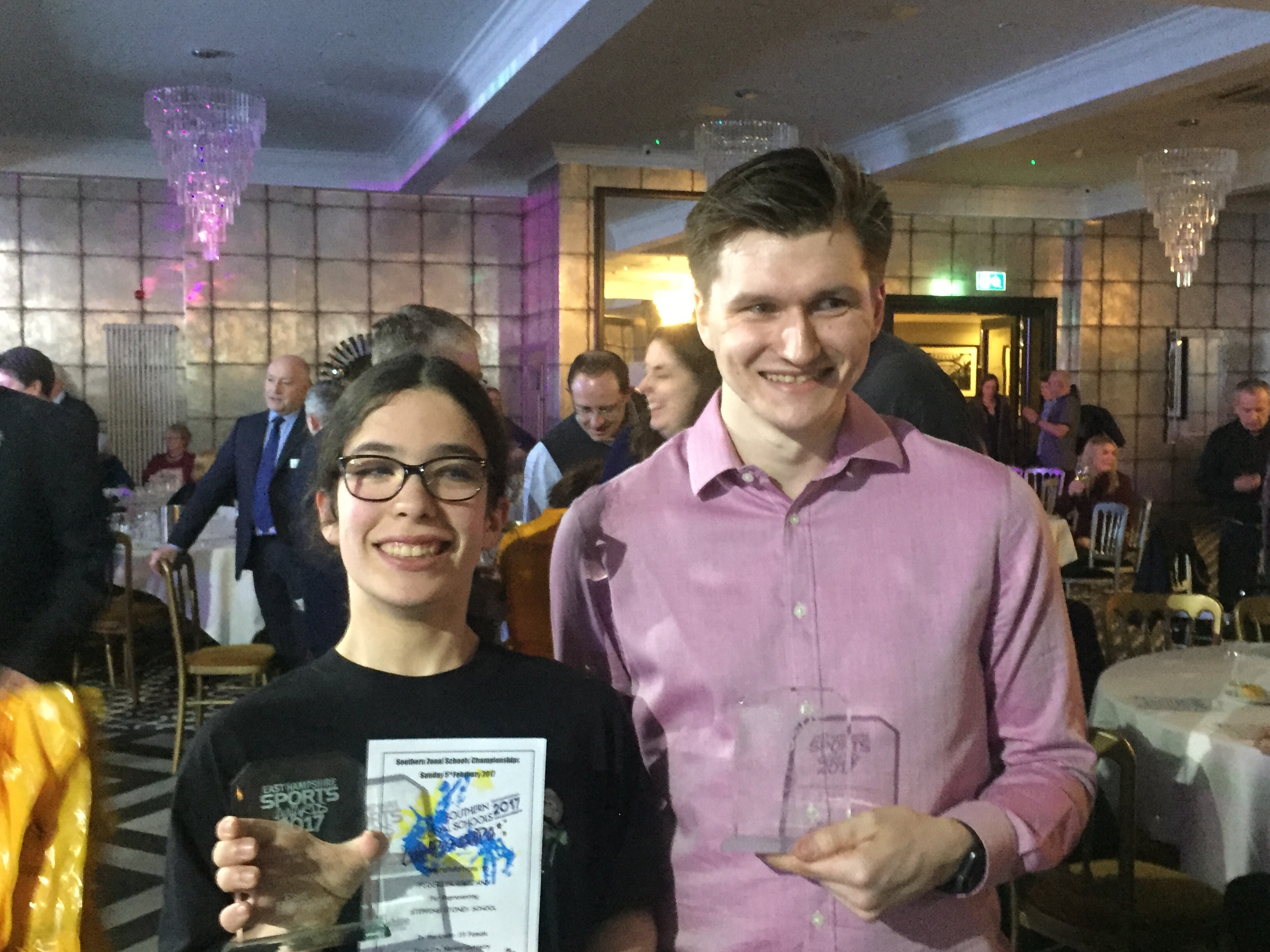 Stuart won the award for 'Senior Disability Sportsman'. It was a fantastic reward for his achievements over the past 12 months, including the retention of his title at the 2016 British Championships and being a role model and inspiration for other club members. Following his award, Stuart graciously said "Thank you to everyone who has helped me at any point in my sporting career. [It] wouldn't be possible without you".
Federica was the winner of the 'Junior Disability Sportswoman', following her achievements both at Regional competitions and for qualifying for the National Schools Finals. She has also been a great supporter for the team, keen to get involved in the organisation of activities including taking on the role as joint Competition Secretary alongside her Mum.
Seren was a runner-up for 'Junior Volunteer of the Year', following the completion of her Level 1 Coaching qualification in among studying for her GCSEs plus her continued commitment to coaching at the club while still studying, where her positive attitude and personality shine through.
A special mention and congratulations too for one of our junior members, Scarlett, who was part of the winning 'School Team of the Year' with Four Marks Primary School and especially their Cricketing success!
Well done to everyone who was shortlisted. It was a terrific evening and a great advert for all of the sporting ability that is there across the area, and the time and effort that people put in to enable others to take part and enjoy sport.
---
by Mike Wakely