DMT Southern Regional Team Qualifier results – continued success for Alton gymnasts
The Double-Mini Trampoline Regional Team Qualifier (RTQ) for the Southern Region was held this past weekend and gymnasts from Alton continued the success from the previous competitions with some excellent performances!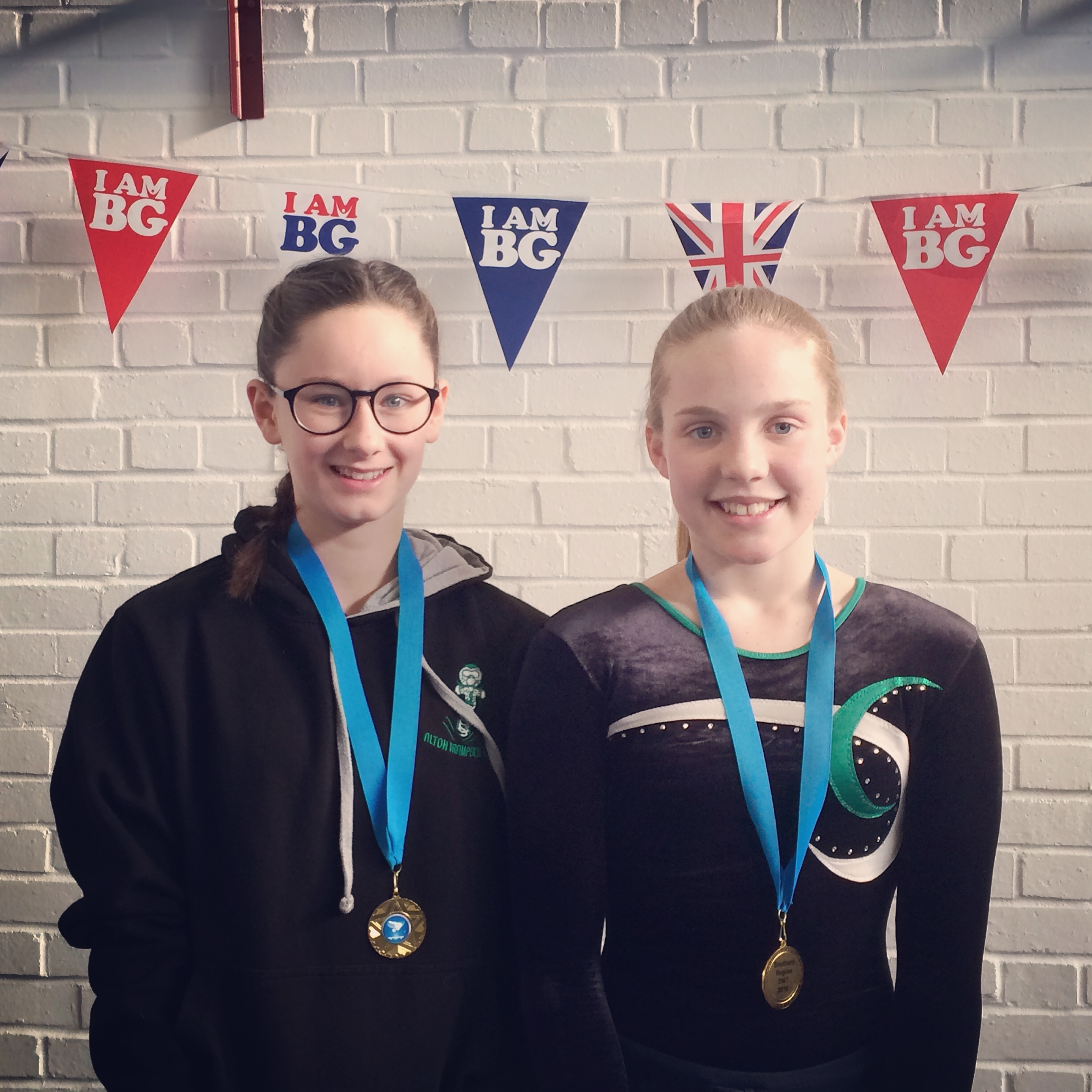 Both Hattie and Katherine performed four strong passes and both achieved first place, along with the qualification score required in order to represent the Southern region at the Regional Team Finals later in the year. This is a fantastic achievement for them, and to coach Sylvia as well!
The event was open to any gymnast who had achieved the required score at either of the previous two events. At this RTQ the qualification score had been raised and in order to represent the Southern region, the gymnasts were also required to come in the top two places in their group. Qualification is not yet assured as these gymnasts are also required to pass the Range & Conditioning routine at the Alton competition in March.
The competition saw some excellent passes by gymnasts from Alton, Xcel and Alpha, and looks as though the South are going to have a strong team going into the Regional Team Finals in May.
Congratulations once again to Hattie and Katherine for their excellent accomplishment!
---
by Mike Wakely