Celebrations as Stuart Sharpe becomes 2019 English Champion
;">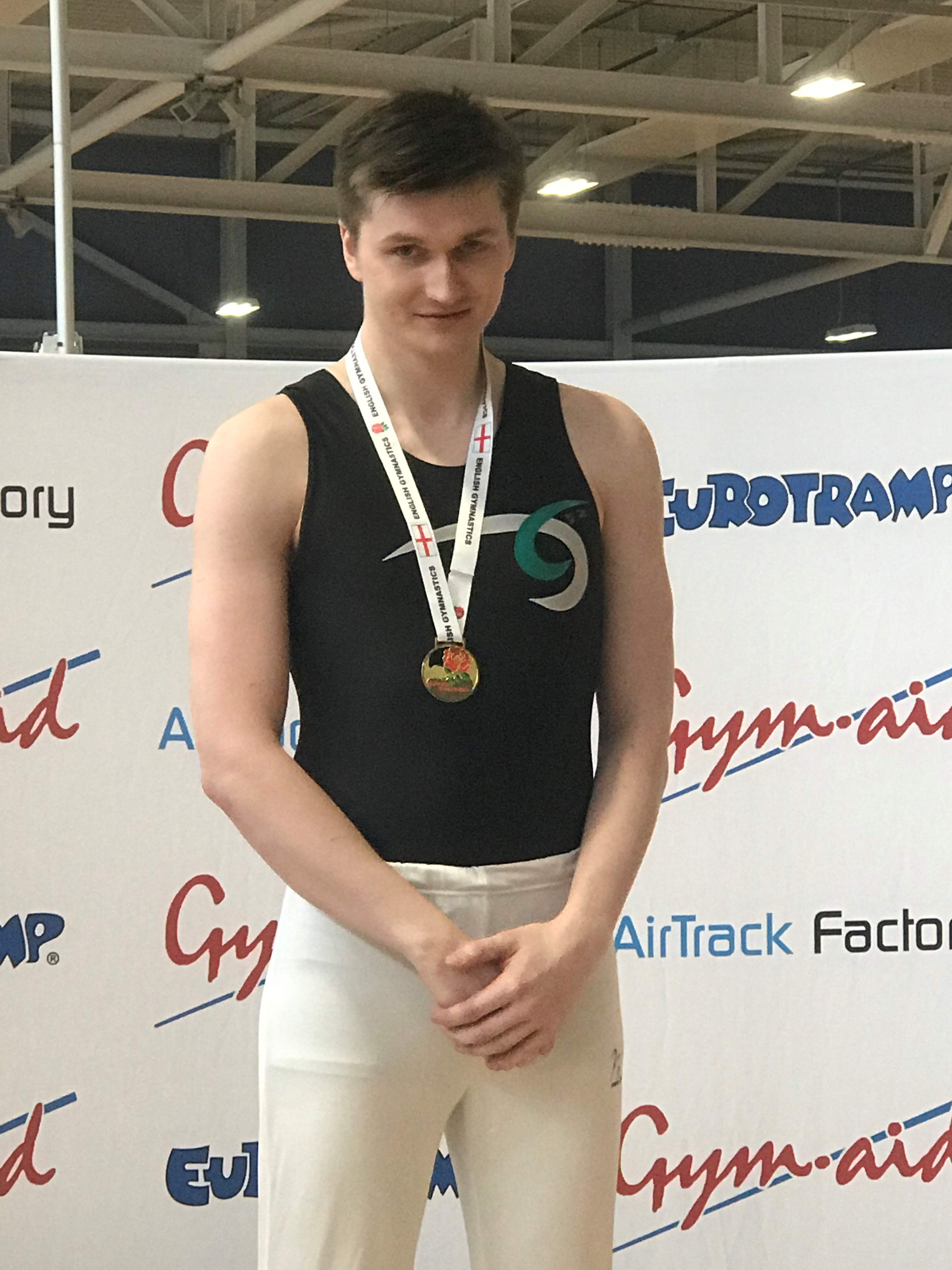 There were celebrations galore as Alton's very own Stuart Sharpe became 2019 English Champion! Competing in the Mens Gold Category 1 group, Stuart regained his crown with a fantastic performance.
The standard in his group has continued to improve, with the voluntary routines all being the hardest routines ever performed in this category. Stuart himself has added an extra double-somersault into his routine, and this was the first occasion he was competing it. He proved he was up to the task though, nailing it in both his voluntary and final routines.
Winning the event once again is a magnificent achievement, and we are incredibly proud of Stuart and his continued commitment to improving and pushing himself to learn and achieve more. He is a great role model for our members and well-deserving of the championship. We would also like to thank Sylvia and Mike, his coaches, and Dawn and Hilbre for the help and support they have given Stuart as part of the GB Disability Squad.
The full results from the event can be found on the British Gymnastics website.
---
by Mike Wakely