Bidding a fond farewell to Lisa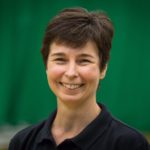 We would like to extend a huge THANK YOU to one of our long-standing coaches, Lisa Tope, who has decided to take a break from her regular coaching duties.
Lisa has been part of the club for many years, completing qualifications and giving us a huge number of hours for the benefit of our members. She is now stepping down to spend more time with her family and we would like to thank her and her family for her help over the years and wish her all the very best for the future.
Lisa said "thank you for my lovely send off and very generous gifts; I feel very spoilt. I will miss you all and sorry if I didn't get round to saying Goodbye. I will miss being part of the ATC family, it has been such a huge part of my life for many years, but equally I'm looking forward to spending more time with my own family. Good Luck to you all as the club moves forward."
---
by Mike Wakely