ATC Welcome ITV Meridian for some high octane excitement
We welcomed ITV Meridian's own Andrew Pate, as he paid a visit to the club to speak with Stuart Sharpe about his recent success and selection for the GB Disability Squad.
Andrew showed what a great sport he was, as he got involved for some bouncing himself – suit and all!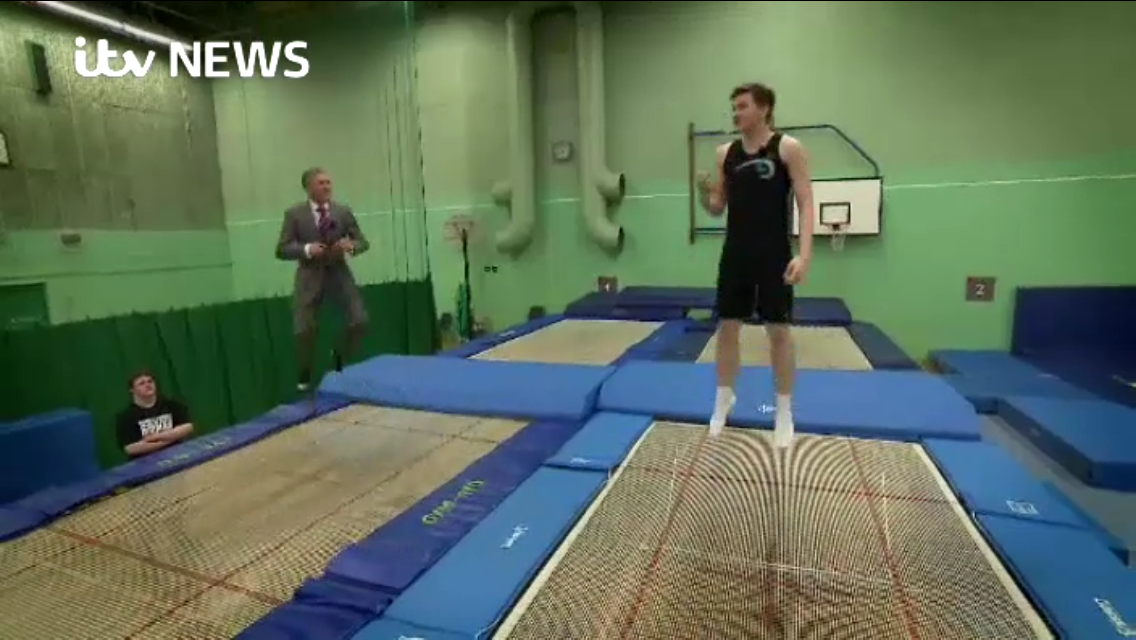 There was some great coverage for the club, and the full report was shown on ITV Meridian last week. A link to the 3-minute video can be found here:
http://www.itv.com/news/meridian/update/2017-05-05/sportsman-reaching-new-heights/
A huge thank you to Andrew and the ITV team.
In a week of great media coverage, we also featured in the Alton Herald as they also covered Stuart's fantastic news! The article is also on their website and can be found on this link. It's well worth a read!
---
by Mike Wakely