ATC Members qualify for the 2017 National Schools Finals!
There was great success for sisters Federica and Elena who have both qualified for the National Finals of the 2017 Schools Trampoline Championships!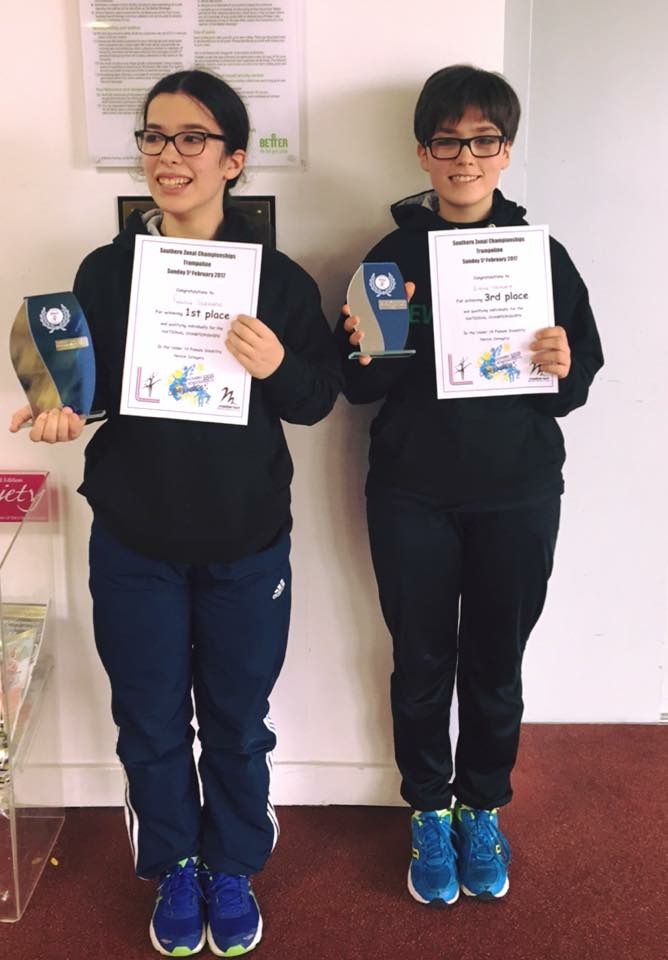 The sisters, both members of ATC, were representing Stepping Stones School in the Zonal round, having previously qualified through from the Regional round back in December 2016. An early start saw them and their family travel down to Taunton so that they could each compete in the Disability Novice category.
It was a slightly wobbly start for Federica in the Under 19s, but she held it together and finished her routine with a flourish and came away with the 1st place trophy!
Elena competed in the Under 14s group and completed a solid set routine, achieving 3rd place overall and securing herself a trophy and an invitation to join her sister in the National Finals!
Coach Lee, who made the trip alongside them, exclaimed that "both girls did well – one very proud coach!"
Congratulations to both Federica and Elena on their achievement and we wish them both the best for the Finals in Gateshead on Saturday 18th March!
---
by Mike Wakely