ATC Members Awarded for their Achievements at the 2017 ADSC Sports Awards
Alton members were recognised at the Alton & District Sports Council Awards last week for their accomplishments throughout 2017.
Four members from our club were shortlisted for awards: Scott for Junior Sportsman, Pete Walley for Male Coach, Elena for Junior Disability Sportswoman, and Mike Wakely for Male Volunteer.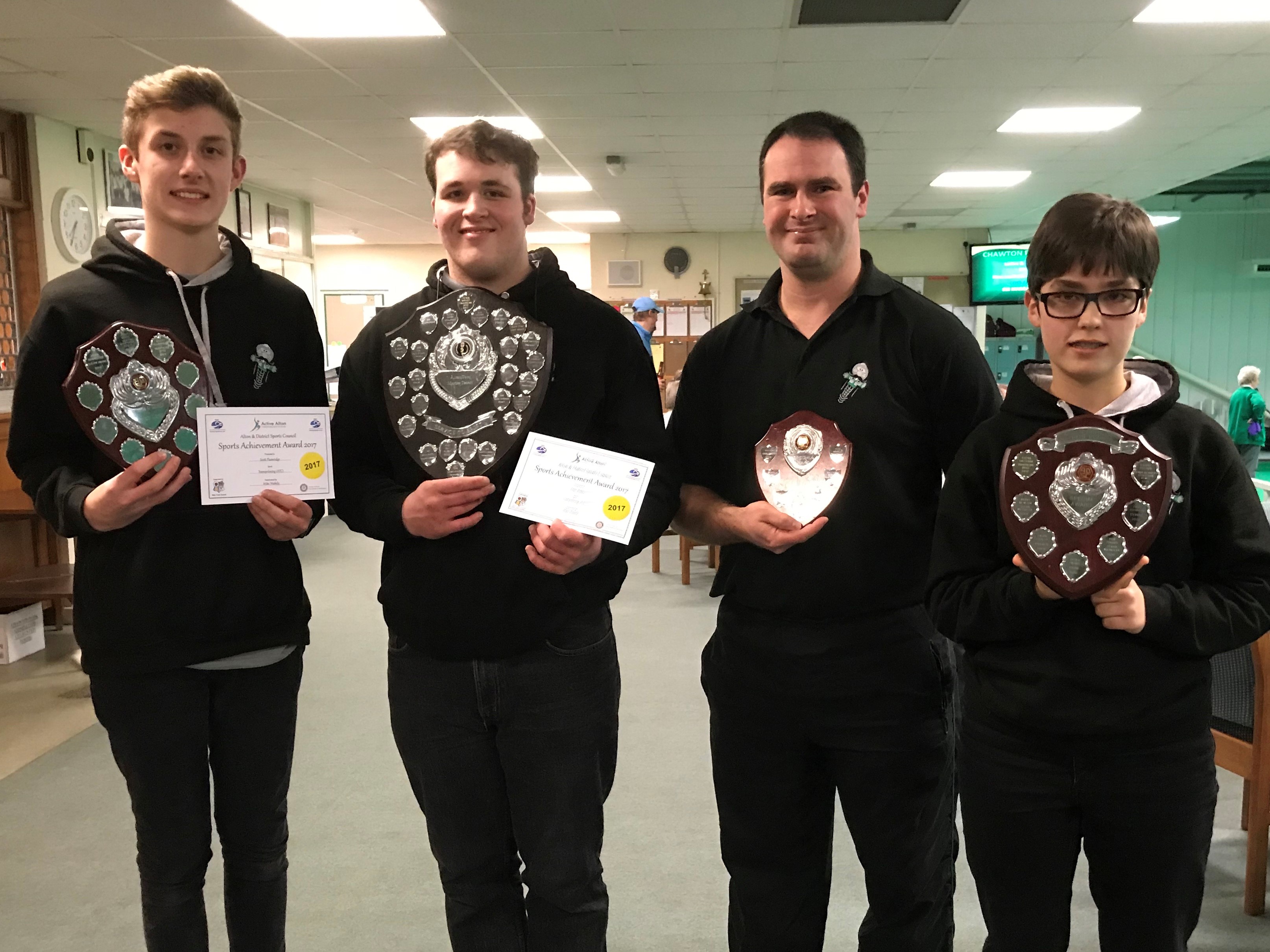 It proved to be a successful evening as Scott, Pete and Elena all won their awards, with Mike coming runner-up in his category.
Scott was recognised, among other accolades, for his success at the DMT National Finals last year, with his fantastic podium place in the NDP3 group.
Elena's magnificent performance to come 4th at the National Schools Finals in her first national competition was explained to the audience, as were some of her other accomplishments, including learning new skills outside of her comfort zone and her Synchronised Trampolining routine she performed alongside her sister, Federica.
Pete has improved considerably as a coach over the past year, working towards his Level 2 qualification, and Head Coach Mike recounted a story about how Pete's relationship with his group had grown so that recently one of his group, rather than celebrating her own success, had exclaimed how proud Pete would be of her when she learned a difficult new skill she had worked with him.
Mike had been secretly nominated by the club and showed surprise when his name was read out in the Male Volunteer category, for his efforts as Head Coach for us in a coaching, mentoring, judging and supporting role. He came runner-up on the night and said "We are so proud of our club and what our members do and achieve. There's a fantastic atmosphere here and I'm so pleased for our younger members that have been recognised for their achievements. They fully deserve it!"
Well done to everyone nominated and it was again great to see and hear about the sporting efforts and achievement of people in the local area, and thank you to Brian Scowcroft, Joe Walters, and the rest of the Alton & District Sports Council.
---
by Mike Wakely