ATC at the 2018 Trampoline League Finals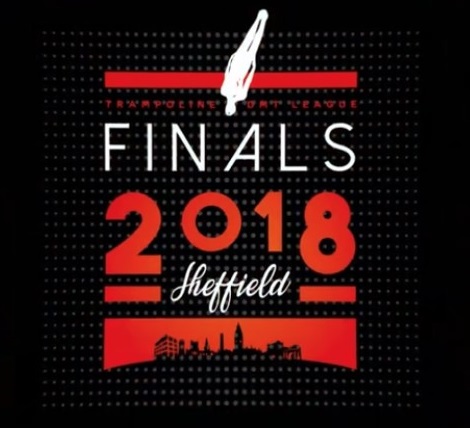 Three Alton Trampoline Club members competed at the 2018 Trampoline & DMT League Finals this past weekend in Sheffield. Jonty, James and Pete completed all of their routines and finished in very respectable positions.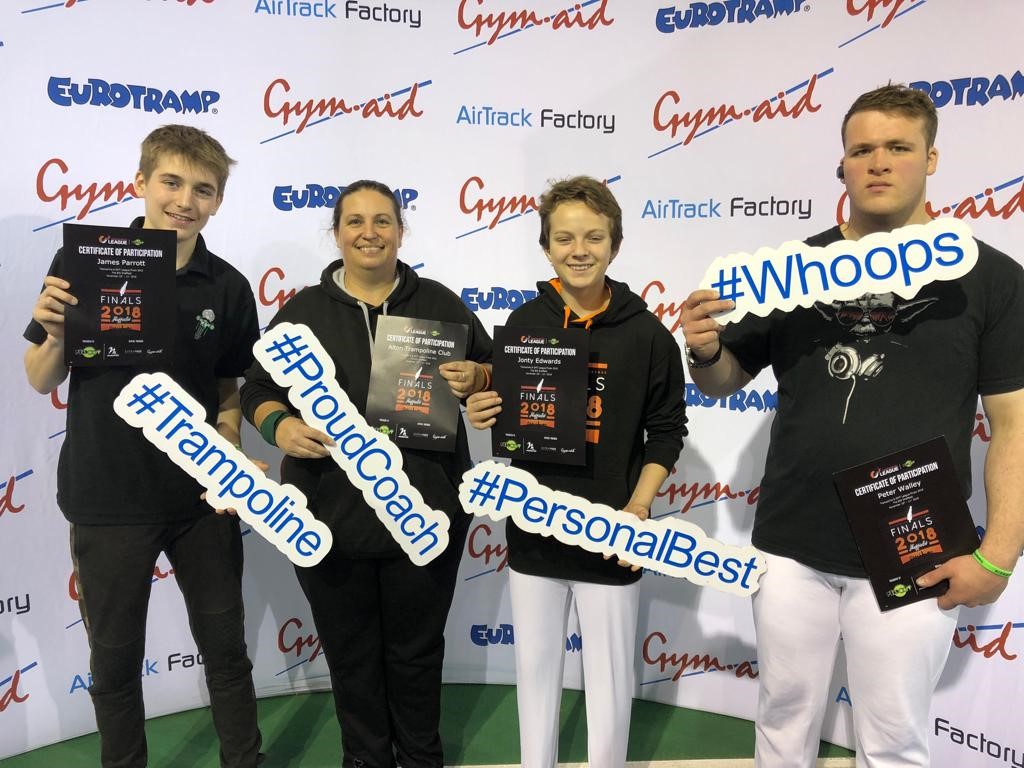 Having been set up in 2014, the Trampoline League provided a real spectacle as gymnasts in Trampoline and DMT from around the UK converged upon the English Institute of Sport. For ourselves, Jonty began the day in the League 3 11-12 years group, having qualified for the Finals in 24th position. He performed two good routines, achieving a personal best score of 73.78 in the process to finish in 17th.
Pete and James were both finalists last year. This time around, with the top 8 gymnasts in each group going through to the final, Pete narrowly missed out in the League 3 19+ category, finishing in 9th and just 0.1 behind 8th.
James was in 5th place after his initial two routines in the League 3 17-18 years category. With all the scores zeroed for the final, it meant the results came down to the scores of one last routine from each gymnasts. James improved upon his previous scores and it was a nervous wait as the remaining competitors all completed their routines, with very little difference between the scores across the majority of finalists. As the scores were confirmed, James finished in 4th place.
We're proud of all of our competitors, who can all be pleased to come away with a 100% completion record at the competition. There was a great team spirit in action, as all of the members supported each other. Despite not competing until the afternoon, James and Pete both arrived at the start of the day to support Jonty, while Jonty stayed to support them. A huge thank you to coach Lee for her support over the whole event, to Mike for judging, and to Glenda and John for their support!
---
by Mike Wakely