Alton's DMT members represent the South
Four members from Alton represented the Southern region last weekend at the Trampoline and Tumbling Regional Team Finals. Following success in the qualifiers earlier in the year, Katherine, Scott, Jonty and Scarlett were among the gymnasts selected to represent the South, as gymnasts from around the UK converged on the Barclaycard Arena in Birmingham vying for medals and a place in the National Finals in July.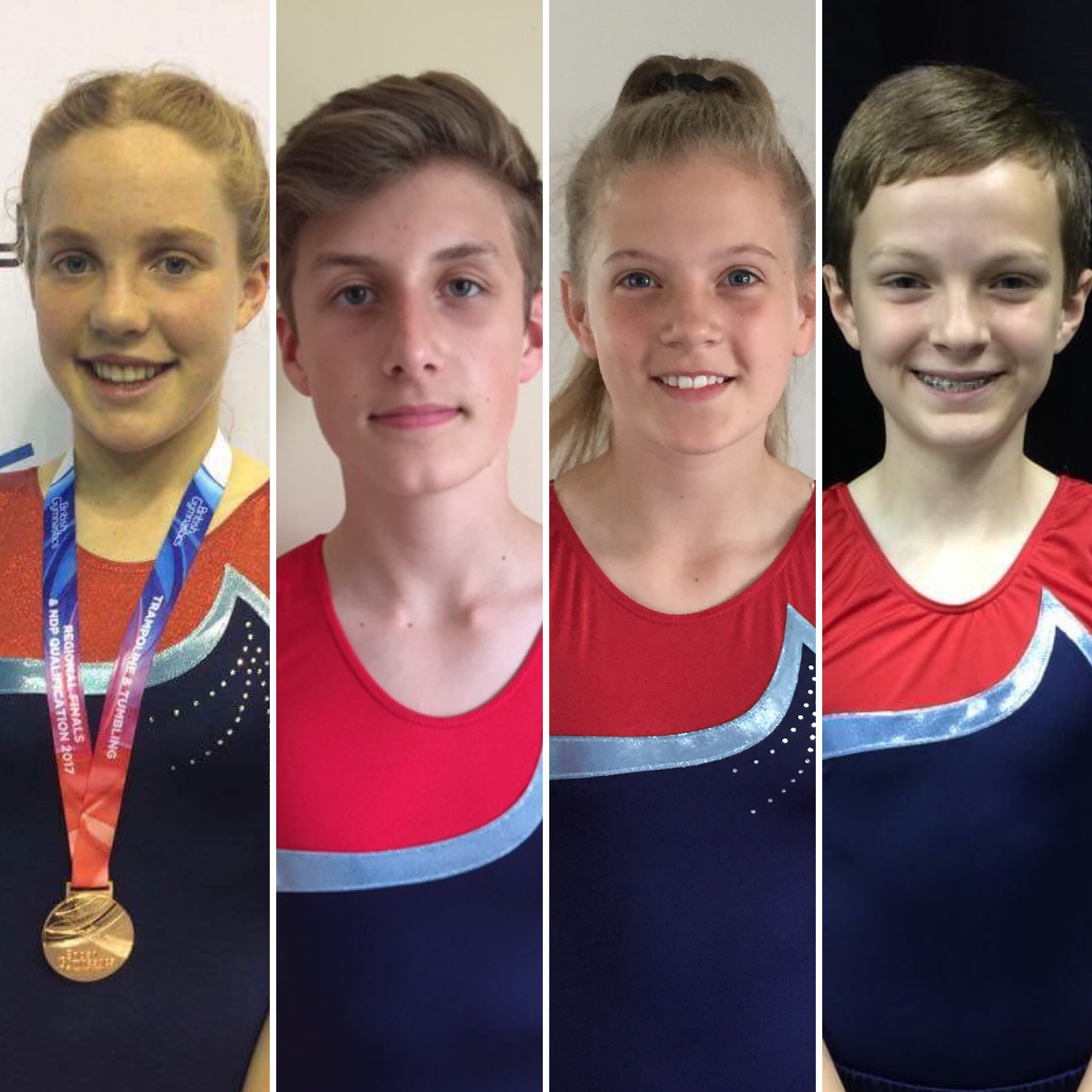 All of our members were taking in the exciting Double Mini-Trampoline competition. Katherine opened the proceedings on Saturday to great success in the NDP5 category, where every skill was a somersault. She continues to improve and produced four excellent passes to earn 3rd place and a deserved place on the podium!
In the Mens 13+ NDP3 category, it was Scott's second time at the Regional Finals, having representing the South in Trampolining in 2015. He used his experience and produced four solid passes to consolidate 5th place, earning himself a place at the National Finals.
Jonty picked the ideal time to achieve a personal best of 114.2, greatly surpassing his previous highest! His successful passes and improvement earned him 6th place and qualification to his first ever National Finals!
Scarlett was competing in one of the largest groups of the day, the Womens 11-12 NDP2 category. It proved to be an incredibly tight competition, where every mark counted. Scarlett produced three excellent passes, although did have a wobble in her 2nd pass. This made the difference in such a close group though, as she ended up a respectable 13th place. Such was how evenly matched the whole group was, Scarlett was less than 2 marks off 4th!
Well done to all of the Southern competitors, and thank you to the Coaching team who looked after the gymnasts on the day. All of the ATC gymnasts have a lot of positives to take away and well done to their coach Sylvia, who proclaimed that her heart was in her mouth throughout the competition. The whole club is proud of what our members achieved! Good luck to Katherine, Scott & Jonty at the NDP Finals in July!
For a full set of results, see the BG website.
---
by Mike Wakely