Alton welcomes region for Southern Regional Team Qualifier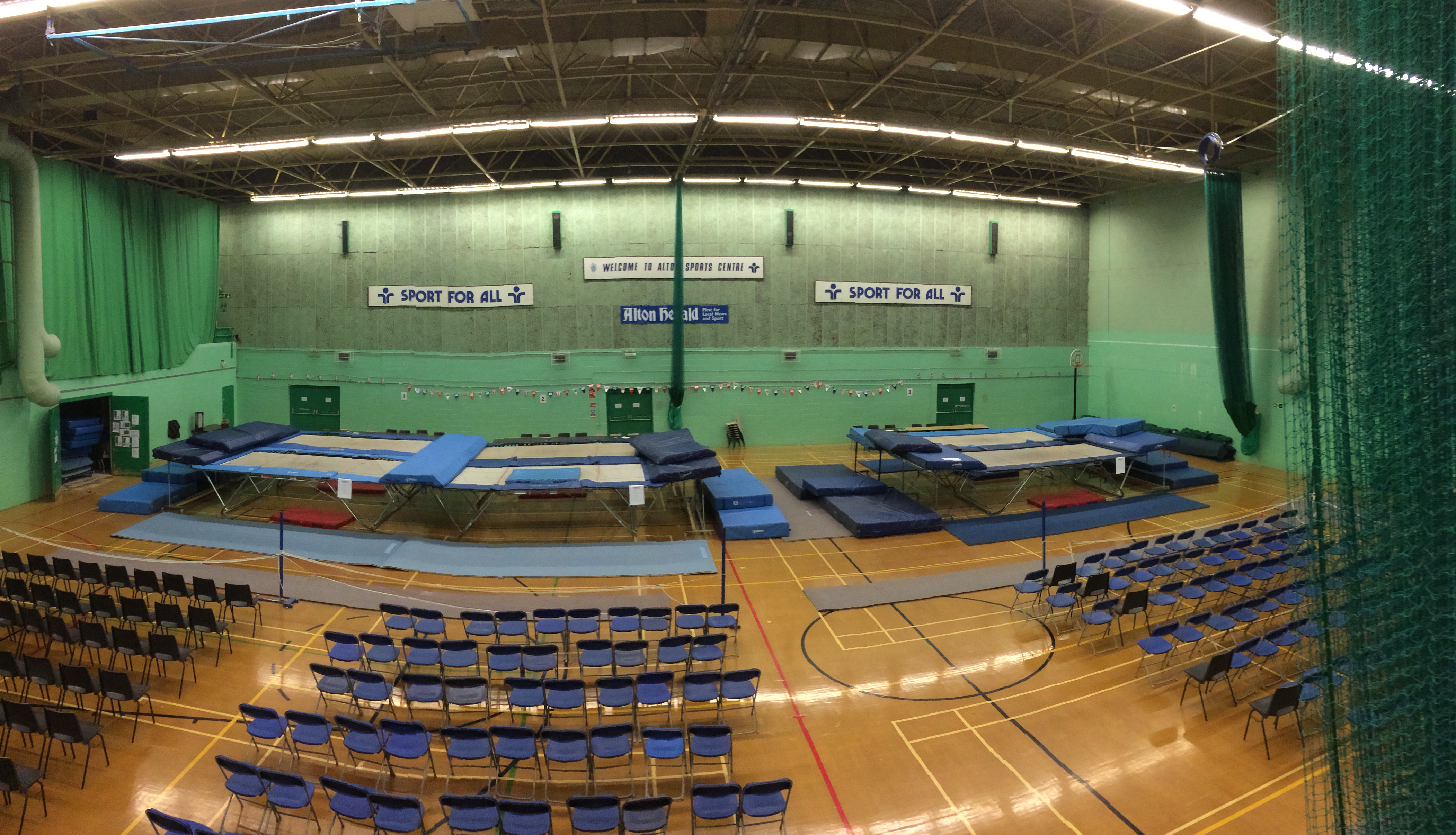 Alton played host to the Southern region as clubs from across the area visited us to take part in the Regional Team Qualifier.
We had 14 gymnasts who had all qualified to reach this event, and it was a busy day with over 200 gymnasts in total competing in order to represent the Southern region in May.
In the NDP 1 group, Rosina, Jasmine, and Jonty all unfortunately scored zero in their first routines. However, they each showed tremendous attitude by dusting themselves off and returning to compete strong second routines. Elizabeth and Jess both completed their routines well and showed the improvement they're making by obtaining their highest scores of the season! Courtney also came away with a strong showing, coming 8th but still hitting the qualification score of 45.0, showing the high level of competition in her group.
Competing in their first seasons at NDP 2 and 3, Scarlett, Tilly and Eloise all produced solid routines, with Tilly and Eloise both performing their second routines which scored their highest total to date!
In NDP 4 the boys Scott and James both improved on their scores at the previous event. Hattie smashed her total from earlier in the season and achieved the qualifying score, coming 6th in her group.
Finally, in the competitive NDP 5 event, Katherine easily surpassed her previous best and the qualifying score, just missing out on a trophy by coming 4th.
Following on from their success at the DMT competitions last month, both Katherine and Hattie had to pass the Range & Conditioning test. Both of the girls achieved the pass mark and we are delighted that they have qualified to represent the Southern Region in DMT!
Overall a busy day, but the event ran smoothly. Well done to all of the gymnasts who qualified to reach this event, an achievement in itself. Thank you to all of the volunteers who came along on the day to help make the event run as smoothly as it did, and also came in the night before to set everything up ready! Plus a thank you to Janet Payne for her work in administering the event.
Good luck to everyone who qualified to represent the Southern Region when you go to Birmingham for the Team Finals in May!
| | |
| --- | --- |
| Full Southern Regional Team Qualifier 2016 results: | |
---
by Mike Wakely