ADSC Awards 2017 – Recognition as ATC members win awards
The annual Alton & District Sports Council Achievement Awards event was held on Wednesday 25th January, and we are delighted that our members came away with four awards from the event!
Federica, Stuart, and Seren had all been shortlisted, following their achievements and hard work during the past 12 months. The evening saw over 50 athletes, coaches, and friends gather to recognise the valuable contribution being made to the Alton community across a variety of different sports and activities, including Trampolining, Hockey, Slalom Skiing and Rambling, to name a few.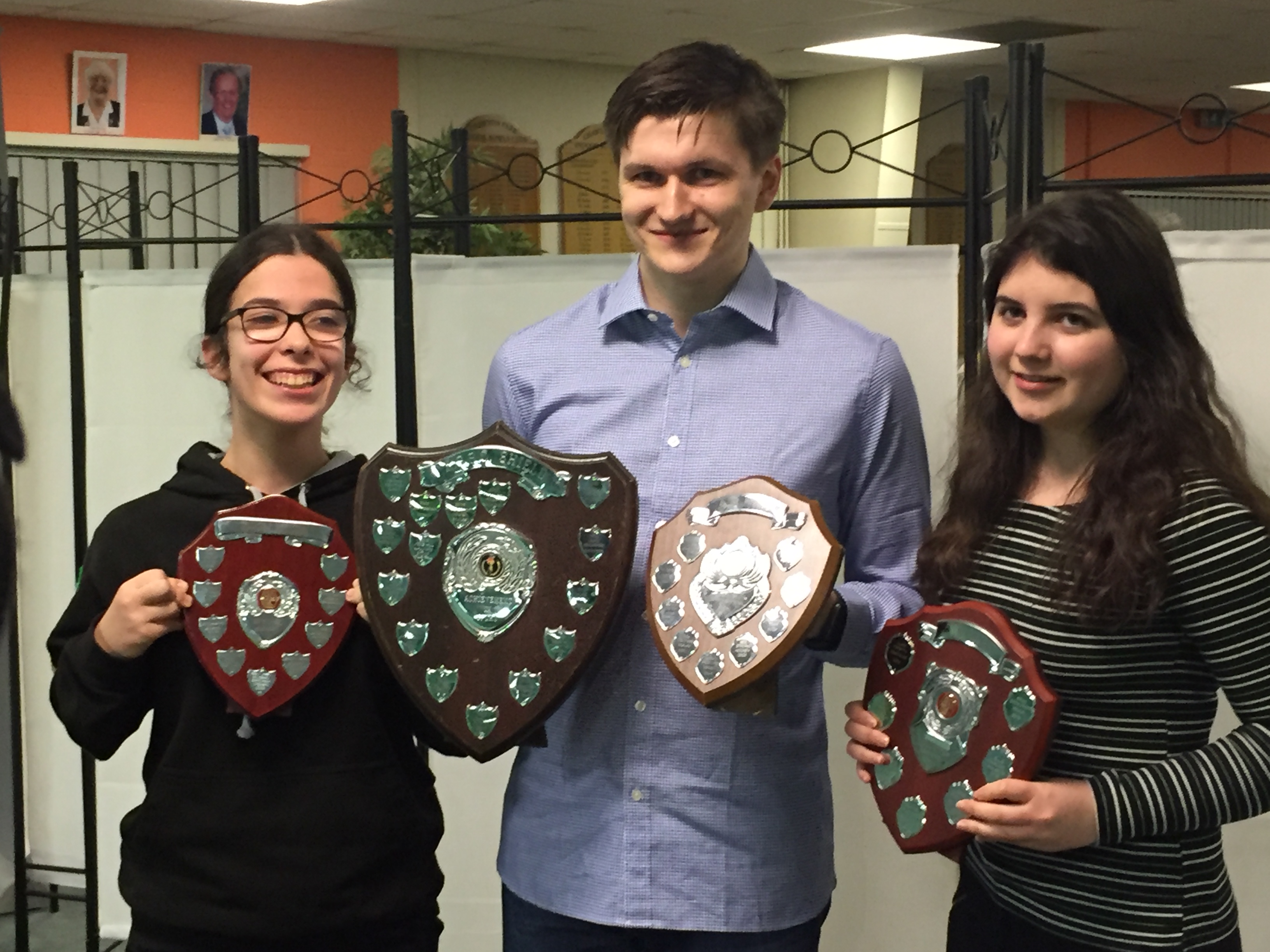 Stuart was shortlisted for two awards: the Male Coach of the Year and Disability Sportsman. Following his exceptional year of competition, defending his title as British Champion, and serving as a role model within the club, Stuart's parents were able to proudly watch as he stepped up and collect both trophies.
Federica was nominated in the Junior Disability Sportswoman category, for both her successes as a performer in Regional events and qualifying to the National Schools Finals, plus the additional volunteering she does, including working with her Mum as Joint Competition Secretary for the club.
Seren was shortlisted for Junior Volunteer of the Year. After qualifying as a Level 1 Coach while studying for her GCSEs, she has subsequently taken responsibility for her own group showing fantastic enthusiasm, commitment and ability, and the gymnasts under her guidance have shown great improvement.
All three members were chosen as winners in their categories, with the added bonus that they were presented with their awards by our very own Sylvia, herself a previous winner.
It was great to see and hear about the wealth of sport within Alton during the evening, and well done to everyone who was nominated for an award. We are delighted for Federica, Stu, and Seren – and that their efforts and accomplishments have been recognised. Huge congratulations to each of them!
---
by Mike Wakely